GOLF NEWS - A six-strong French delegation led by 2019 champion Anne-Lise Caudal will be targeting more Sunshine Ladies Tour success when the Jabra Ladies Classic when tees off at Glendower Golf Club from 14-16 April.
The French clique will be among 31 international golfers representing 13 countries hoping to deny the local line-up a home victory in the R600 000 showpiece.
Caudal will draw on the positive memories of her 2019 win at the acclaimed Dowerglen championship course. "Winning the first Jabra Ladies Classic will definitely always stand out as one of the best weeks of my career," said the former Ladies European Tour (LET) winner, who broke a seven-year winning drought to capture the inaugural title by two shots.
"The Sunshine Ladies Tour plays such a vital role in our preparation for the LET season and we were extremely pleased when Jabra extended their fantastic support of women's golf to South Africa. I had so many close calls on the Sunshine Ladies Tour over the years and to finally pull it through it in a Jabra event was very special. Hopefully I can do it again this week."
Compatriot Manon Gidali is also targeting a repeat performance, following her maiden win in last week's Cape Town Ladies Open.
The 27-year-old Parisian drained a 25-foot clutch putt on the 18th hole in a play-off at Royal Cape Golf Club to beat South Africa's Cara Gorlei for glory in the season-opener.
"I only competed in the Investec South African Women's Open before and I am really happy that I decided to play the full Sunshine Ladies Tour this year. The win has sunk in now and I am eager to see if I can win two this season. It would be a dream start to 2021," said Gidali.
South African rising star Ivanna Samu warns that the South African young guns have even more reason to raise their games this week with a fantastic incentive from Jabra on the table.
"A lot of the younger girls had planned to compete on the international mini-tours or to go to qualifying schools for the LPGA or LET and everything was put on ice by the pandemic," Samu said. "The Sunshine Ladies Tour not only gives us an opportunity to get back on track, but the leading player in the top five this week who is not already exempt on the LET will get to play in the Jabra Ladies Open.
"That is a huge incentive, because the Jabra Ladies Open is the qualifying tournament for the Evian Championship. The international players will have to bring their A-game to keep us at bay."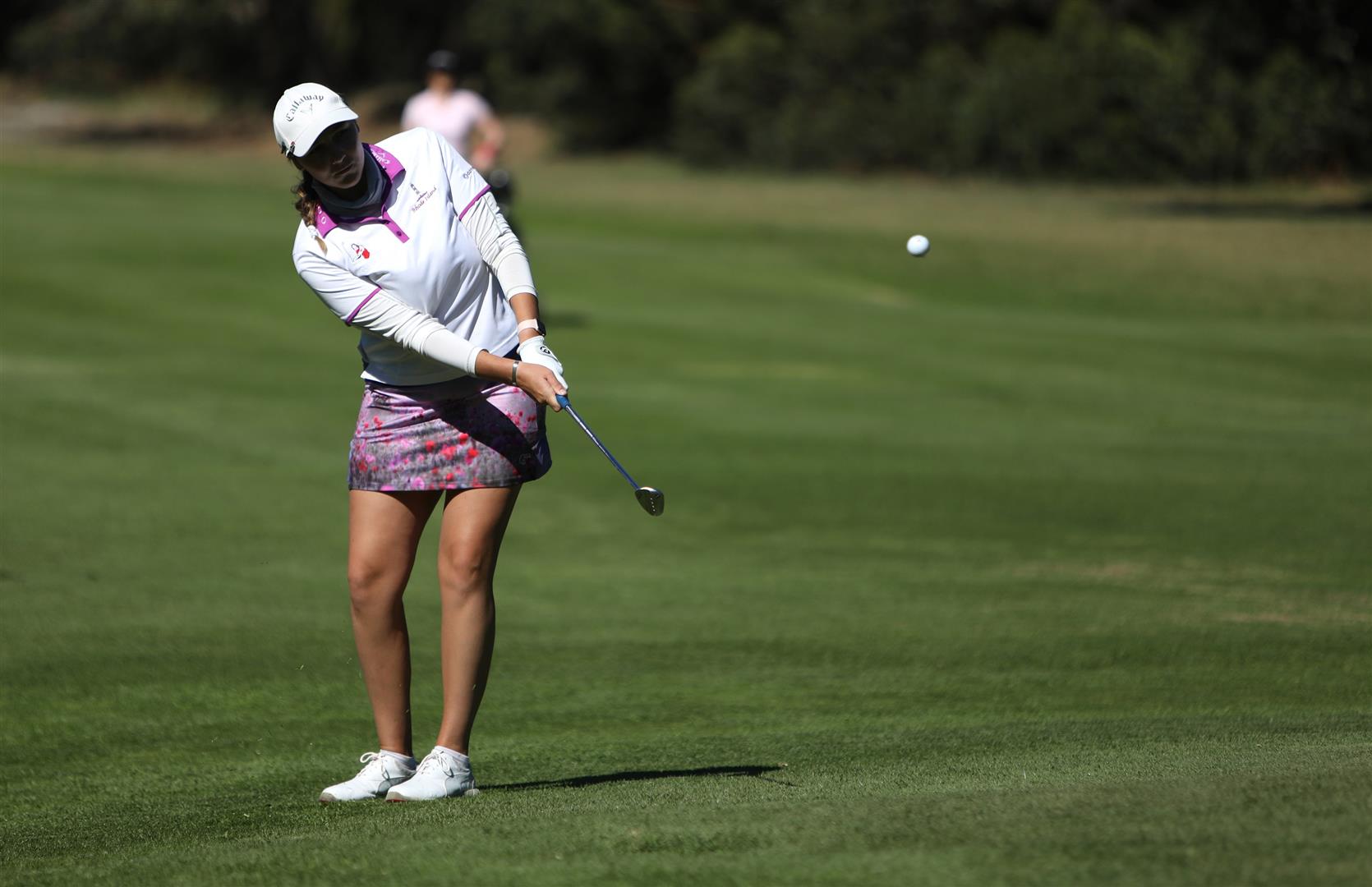 Young gun Ivanna Samu hopes to celebrate her comeback to professional golf with strong performance in the Jabra Ladies Classic at Glendower Golf Club from 14-16 April. Photos: Sunshine Ladies Tour
For the 20-year-old Supreme Golf Academy player the 2020 season was particularly trying, as she had to delay her comeback to competitive golf once again.
"I made a really great start to my pro career on the Sunshine Ladies Tour, but then I suffered a series of setbacks. A back injury took me out of the game for months, and I lost another year when I battled with cancer. Then the pandemic stole last year, so I am raring to go."
Samu said the challenges over the last two years have taught her some important lessons.
"I was used to dominating and winning as an amateur, and turning pro was a much bigger learning curve than I expected. The last two years have taught me to dial back my expectations; to be patient and to take things one day at a time.
"I'm really looking forward to returning to Glendower. It's one of my most favourite courses and the layout sets up nicely for me, but I am also taking that philosophy on to the golf course. Don't look too far ahead, but rather play shot-for-shot and hole-by-hole."
Gorlei, too, has put the disappointment of last week's play-off loss in the rear-view mirror.
"I drew a lot of positives from Royal Cape. I had to come from behind to get myself in the play-off. Now I just need to step it up another level," said the 25-year-old Arkansas University graduate.
South Africa's No 1 ranked Caitlyn Macnab, coming off a fourth place finish in the Cape Town Ladies Open, will lead the 11-strong amateur challenge at the layout where she lifted the 2020 Ekurhuleni Open and the 2019 GolfRSA Champion of Champions titles.
Other amateurs to watch include 2020 Swiss Junior National champion Elena Moosmann, Amanda Majsterek from Poland and Ekurhuleni junior Kiera Floyd, who impressed with a third place finish in the first edition of the Jabra Ladies Classic.
'We bring you the latest Garden Route, Hessequa, Karoo news'