GARDEN ROUTE ATHLETICS NEWS - A total of 75 athletes entered for the Western Cape Laser-Run Championships at Glenwood House. Eden won 27 trophies, including nine gold, 10 silver and eight bronze.
Eden Modern Pentathlon (MPA) hosted the event with the generous support of the sponsors, Hisense, the Department of Culture, Arts and Sport (DCAS), the House of Aloes and Sportsman's Warehouse.
Five special needs athletes from Carpe Diem also competed in the TL20 classification for special needs.
The rules were strictly applied according to the UIPM regulations and events took place on time as indicated on the programme.
All the athletes and parents could travel back to WP, Cape Winelands and their homes in the Eden district just after 13:00.
n Laser-Run combines running and shooting in fast-paced and dynamic races, including four rounds of laser pistol shooting from a 5 to 10m distance and four sprints of 400 / 800 metres.
Athletes have to hit a target five times before they may run.
The total number of hits is 20 and total running distance is 1 600 / 3 200 metres.
Neytwin Laminie (left) and Jerome Jacobs during the laser pistol shooting at the Western Cape Laser-Run Championships at Glenwood House. Photos: Deidre Cloete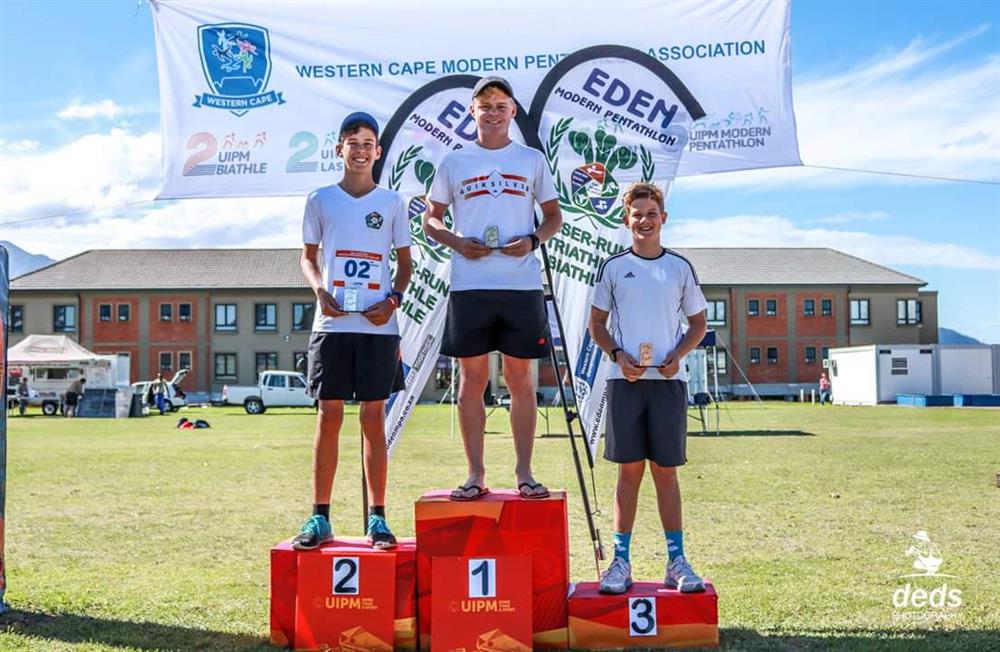 The winners in the boys u.17 category were, from left: Stef Schoeman (2nd), Alexander Smith (1st) and Marcus Kleynhans (3rd).
'We bring you the latest Garden Route news'