PROPERTY NEWS - Nothing beats the feeling of coming home after a long day at the office, kicking off your shoes and enjoying the comforting cosiness of a well-chosen carpet underfoot.
We know it can be a little overwhelming when it comes time to buy a new carpet for your home - loose or fitted. Sometimes just seeing the number of options on display as you step into the showroom can cause anxiety. How do you know which option is best for your space and where do you even start? Could you also be setting yourself up for a DIY disaster if you're planning on installing a carpet yourself?
Well, let our handy guide below talk you through the basics of how to choose the right carpet for your home and current home décor.
Practicalities
The first thing to consider when choosing a carpet for your home is where the carpet is going to go. Is it needed for a high foot-traffic area or will it be in an area that doesn't see as much action? This consideration is key as it will ultimately dictate the level of durability and hardiness you require from your carpet.
When in the showroom, take note of the material, thickness and weight of the carpet pile by firmly pressing your thumb into it - the quicker the pile reforms and recovers, the more durable and resilient the carpet is.
These kinds of durable carpets are great for busy areas of your home such as the lounge, passage or even the staircase.
Another consideration is the density and weight of the carpet. Density is determined by how closely knitted the carpet fibres or tufts are. This can be assessed by taking a look at the backing material of the carpet and assessing what size gaps there are between each tuft. A small gap means a carpet is denser and therefore more durable. In terms of assessing the weight of the carpet, most carpets have the weight printed on the back. Normally, heavier, denser carpets are the most durable and better suited to high foot-traffic areas.
Carpeting options
There truly are so many different varieties and choices when it comes to carpeting your home. Pile fibre carpets such as nylon, wool or polyester carpets are incredibly durable and hard-wearing with wool being the ultimate in luxury and aesthetic appeal. Pile fibres also come in two options - woven or tufted.
Woven carpets, like wool, are the more premium, comforting choice as making them uses traditional loomed methods, which are incredibly labour-intensive but result in a more luxurious finish. Tufted carpets are the more mainstream and hardier choice as they are easier to manufacture and can be made from all types of yarn.
It's also worth considering the underlay of each of your options as this is key in determining both the comfort and resilience of the carpet itself. An underlay ultimately works as a shock absorber and adds much-needed cushioning and comfort underfoot. If possible, invest in carpet with a good quality underlay as this plays a role in extending the life of your carpet and getting you more bang for your buck! Underlays can be assessed using a tog rating. The higher the tog rating, the better the underlay.
Visual appeal
Once the practicalities are out of the way, you can start the (fun!) process of considering the visual appeal of each option and how each of these make you feel when you consider your space. Take the time to think about what look you are trying to achieve or already have going on from a home décor perspective.
If you want to create a sense of intimacy and cosiness, 100% wool is the option to go for. However, if you're after a cleaner and more minimalist feel, opt for nylon.
Also, remember to consider how each carpet option will look alongside the other flooring in your space, i.e. how will the carpet look when laid next to your current en-suite bathroom tiles or even the wooden floor in the passage? Does the carpet look like it seamlessly flows into these other areas or does it clash in terms of pattern, colour or texture?
Speaking of colour, it is worth noting that darker carpets work the best for the busy foot-traffic areas of your home, while lighter shades work well in bedrooms.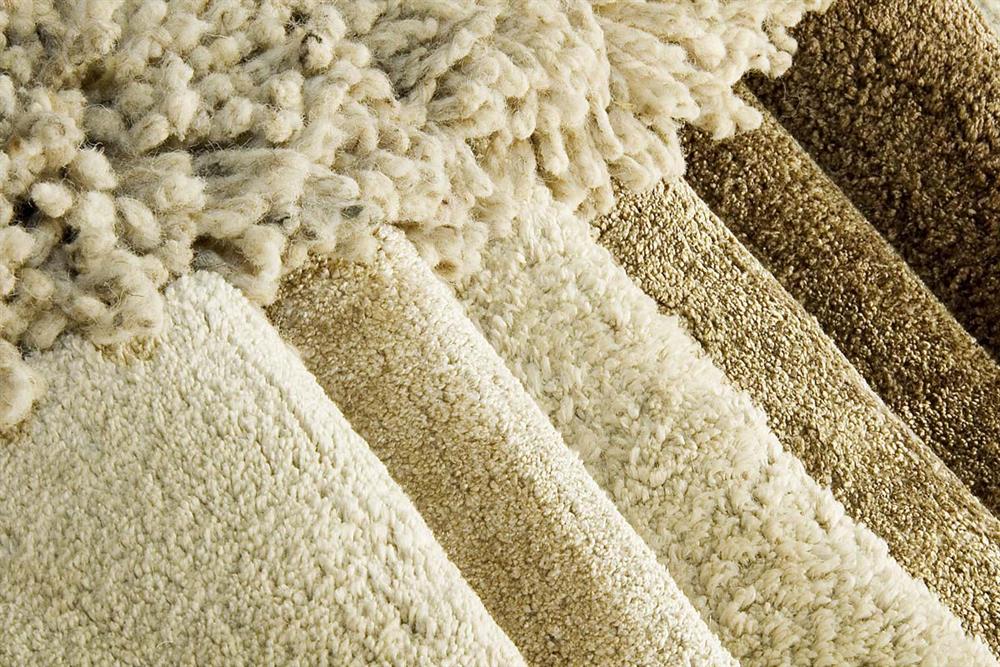 Photo: www.morettiinteriordesign.com
When all is said and done, shopping for a carpet doesn't have to be as overwhelming as it may seem. Some retailers will even let you borrow a few samples to help you make your final decision, so take the time to do your homework! Be sure to assess the sample in both light and dark areas of the room you're planning to carpet in order to get the best sense of how its colour will be affected by light.
Also, remember to tread on the sample to assess how durable it is, using the pressing assessment method described earlier. At the end of the day, with a bit of time and effort, choosing the right carpet really can be a walk in the park with nothing to get too stressed about.
'We bring you the latest Garden Route, Hessequa, Karoo news'