NATIONAL NEWS - Former DA leader, Cape Town mayor, and Western Cape premier Helen Zille, now a policy fellow at the Institute of Race Relations (IRR), has argued that if the South African National Editors Forum (Sanef) won their case against the Economic Freedom Fighters (EFF) this would, ironically, curtail media freedom.
In a column for News24, Zille expresses her view that "the media will have been complicit in curtailing a foundation freedom" if the case succeeds.
Sanef approached the court, in their own words, "in defence of media freedom and seeking protection of journalists against sustained intimidation and threats against journalists by EFF leader Julius Malema and his supporters."
Their complaint can be read in full here.
Zille questioned whether the case saw journalists "claiming the right to exercise their freedoms (including to be hateful and hurtful, which they regularly are) while preventing others from doing so".
"Given that Sanef and almost all the journalists who have brought the case are active commentating participants in day-to-day politics, rather than mere neutral observers, do they expect to be immune from blow-back?" she asked.
Read more on the Caxton publication, Alberton Record.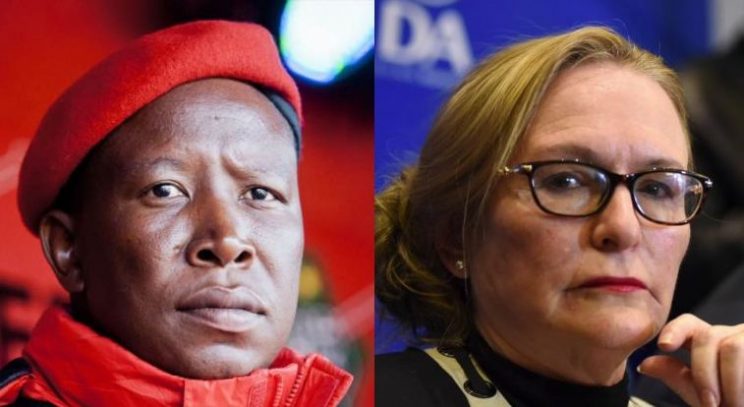 Julius Malema and Helen Zille