Harking back to the Samurai and the original Vitara, Czech based X-Tomi Design has created not only a Jeep Wrangler-esque cabriolet version, but also a tiny pick-up that could well serve as a future replacement for the Gypsy, a pick-up derivative of the second generation SJ410/413 sold by Maruti Suzuki in India, and until 2016, as the Suzuki Farm Worker in New Zealand.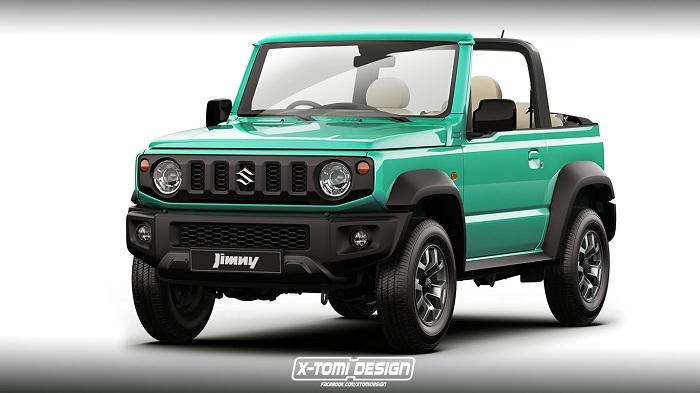 If ever intended for production, both models will utilise the Jimny's ladder-frame chassis and AllGrip four-wheel drive system with selectable low and high range, and come powered by a 1.5-litre petrol engine developing 75kW/130Nm with the option of a five-speed manual or four-speed automatic gearbox.
In Japan, the Jimny will be offered as both a Kei car and the standard model known as the Sierra, with pricing for the latter starting at ¥1 760 400 or just under R220 000. Suzuki South Africa has so far not yet announced as to whether the Jimny will make its way to local dealerships, but if it does, expect the line-up to consist of a single model, with the aforementioned transmission options, and priced from around R300 000.