GEORGE NEWS & VIDEO - The 24th George Old Car Show will take place on 8 and 9 February at PW Botha College in George.
The premier partner of the 2020 show, the Scribs Benzeum in George, is home to a collection of vintage Mercedes-Benz vehicles.
The founder of the museum, Dr Waldo Scribante of George and president of the Mercedes Benz Club of South-Africa, owns a collection of no less than 50 different Mercedes models. His wife, René, told those gathered at the recent Old Car Show media launch that they are delighted to once again partner with the show, the biggest on the George events calendar.
For information about the show, contact Klaus Oellrich on 076 764 0897, or visit www.scocc.co.za.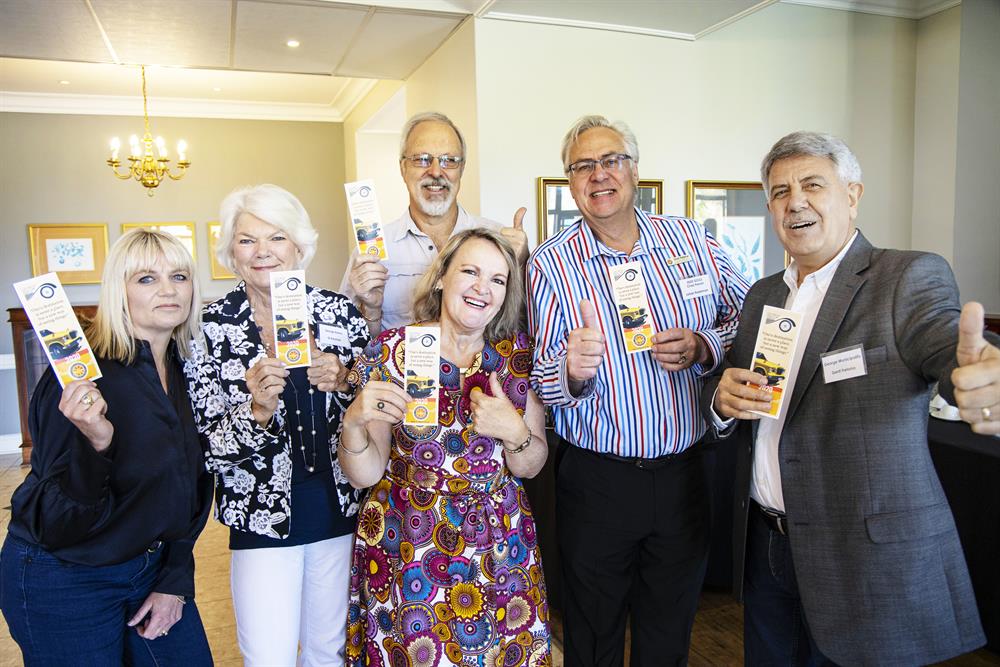 Inviting Georgians, to share in the excitement of the build-up to the annual George Old Car show are, from left: René Scribante, Scribs Benzeum - premier partner of the show; Di Kershaw, George Rotary; Mike Alexander, chairperson of the Southern Cape Old Car Club; Joan Shaw, George Tourism manager; Johan Rademan, chairperson of the show; and Gerrit Pretorius, George Speaker. Photo: Kelvin Saunders
'We bring you the latest George, Garden Route news'