According to Britain's Autocar, Alfa Romeo Brand Head for Europe, Middle East and Africa, Roberta Zerbi, stated that the rapid decline in popularity of three-door offerings was a contributing factor in the decision to drop the MiTo, with another being the high demand for SUVs.
"This is the one that will allow us to talk to a wider audience, a younger audience of 30- to 40-year-olds," Zerbi said of the new SUV. "It can help fill the gap between the Giulietta and Stelvio. And people that bought a MiTo in the last couple of years – people grow up, start having children [and need a bigger car]".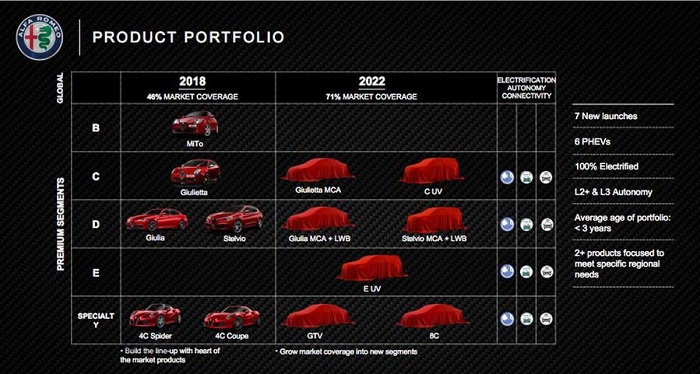 The roll-out of the SUV, which ties-in with FCA's brand strategy for Alfa Romeo outlined by its late CEO, Sergio Marchionne, in June, will see the introduction of two new SUVs, long wheelbase versions of the Stelvio and Giulia, a new Giulietta and revival of the GTV and 8C nameplates as replacements for the 4C.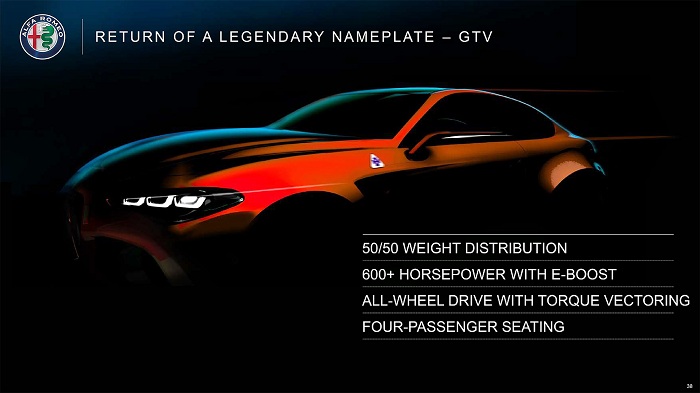 Based on current reports, the GTV, which returns after going out of production in 2004, will pack the same 2.9-litre twin-turbocharged V6 engine as the Giulia Quadrifoglio Verde (QV), but bolstered by an electric motor for a rumoured total system output of 600 PS or 441kW.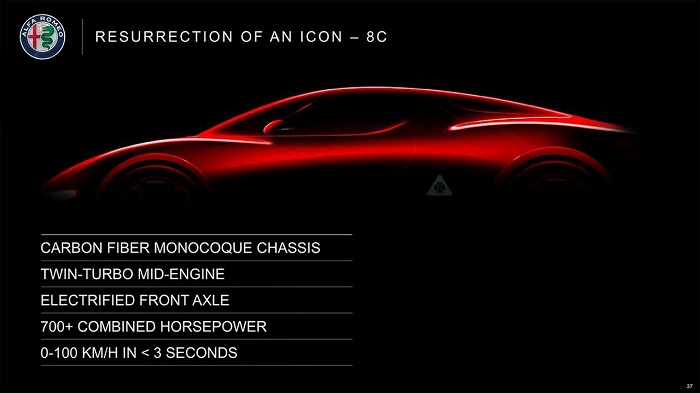 Unlike it sedan sibling though, the GTV will be fitted as standard with all-wheel drive and according to Britain's Car Magazine, will be offered as a four-seat coupe and two-seat drop-top, the former arriving in 2021 and the latter just over 18 months later.
As indicated by the accompanying image, the 8C, a moniker last used in 2010 for the Maserati based equivalent, will feature a carbon monocoque chassis, electric front axle and a twin-turbocharged engine of sorts backed by an electric, that will produce a claimed 700 horsepower or 522kW and allow it to reach 100km/h from standstill in less than three seconds. Like the GTV Spider, the 8C is only due to arrive in 2022.