GEORGE NEWS - Officials from the Department of Environment, Forestry and Fisheries (DEFF) Youth Community Outreach Programme (YCOP) set up an information corner at Thembalethu library to educate and create awareness among young people to be advocates of the environment.
YCOP is a community based environmental education and awareness programme that is not only aimed at a cohort of young people to look after the environment but is meant to create jobs and provide accredited training.
According to Ethan Stoffels from the George Municipality Environmental Services section, active participation by all South African citizens in environmental management can be achieved only if the citizens are equipped with relevant information to acquire knowledge and make informed decisions.
The need for environmental education and awareness is therefore of utmost importance. Stoffels said Thembalethu Library is one of the libraries that have been identified for the dissemination of information with regards to environment management that results to responsible citizenship.
The exhibition was set up last week.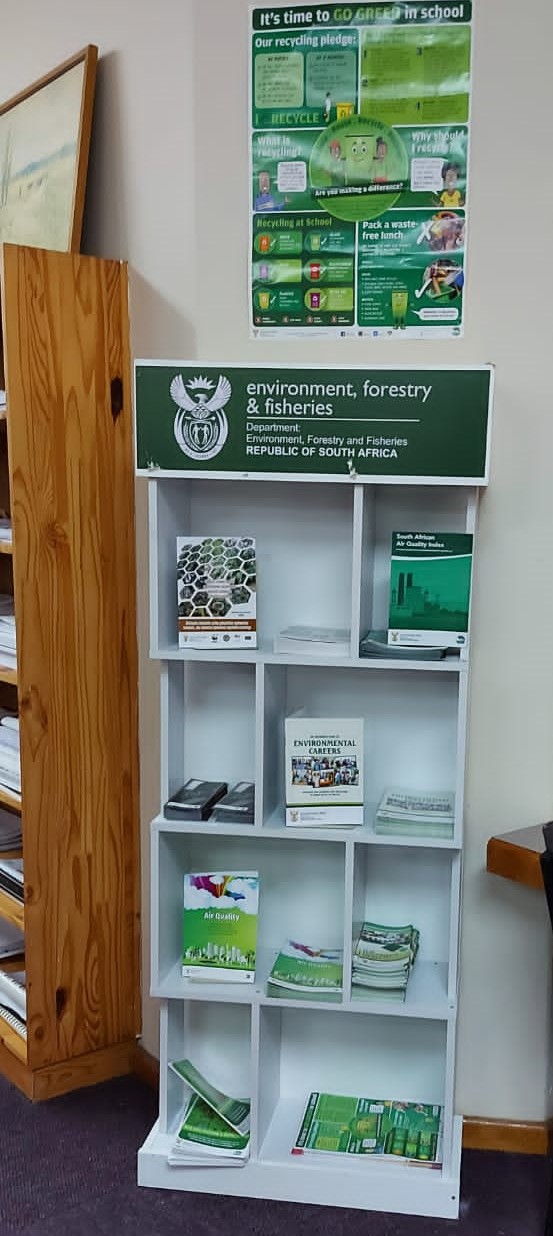 The Environmental display at the Thembalethu Library.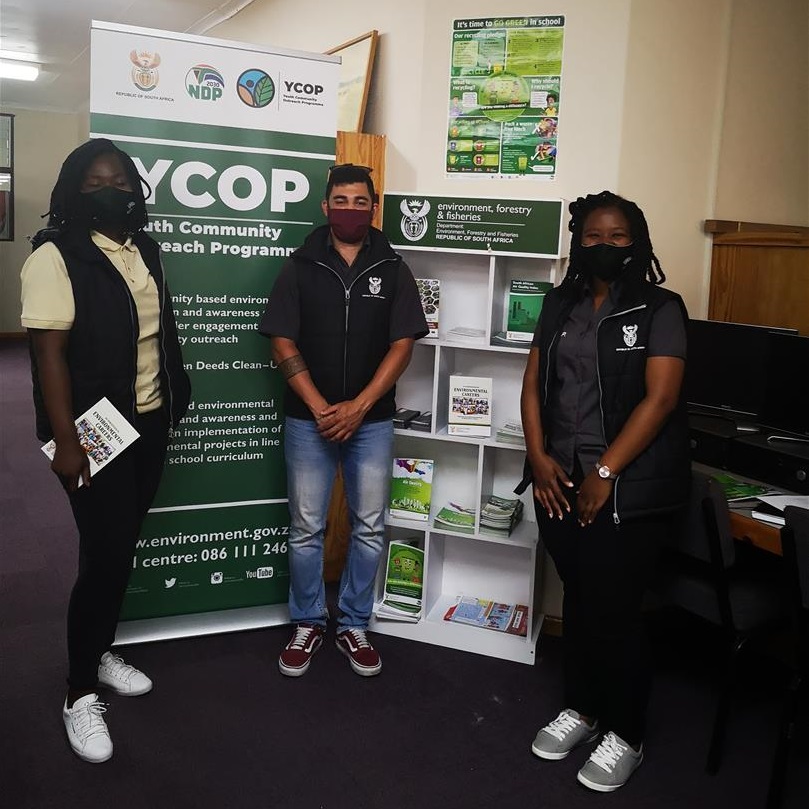 Khumbulani Madyibi (Youth Community Outreach Coordinator - Bitou Municipality), Ethan Stoffels (Youth Community Outreach Coordinator - George Municipality) and Noluthando Nakani (Youth Community Outreach Coordinator - Knysna Municipality) at the Environmental display at Thembalethu Library.
'We bring you the latest George, Garden Route news'