Update
GEORGE NEWS - The search for the missing two-year-old at Voëlklip has been called off.
Rescue workers will resume the search tomorrow, Friday 22 January.
This comes after the vehicle, a white Fiat, in that her brother (8), mother (34) and herself were traveling in left the road and went over the edge near the Voëlklip viewpoint in Herold's Bay earlier today, Thursday 21 January.
The boy managed to fall out of the car as it went down the cliff. He sustained mild injuries and has been transported to hospital with ER24 paramedics.
The mother's body has since been recovered from the water.
This is the fourth vehicle that has gone over the cliff near Voëlklip since Heidi Scheepers and her two children went over the edge in October 2019.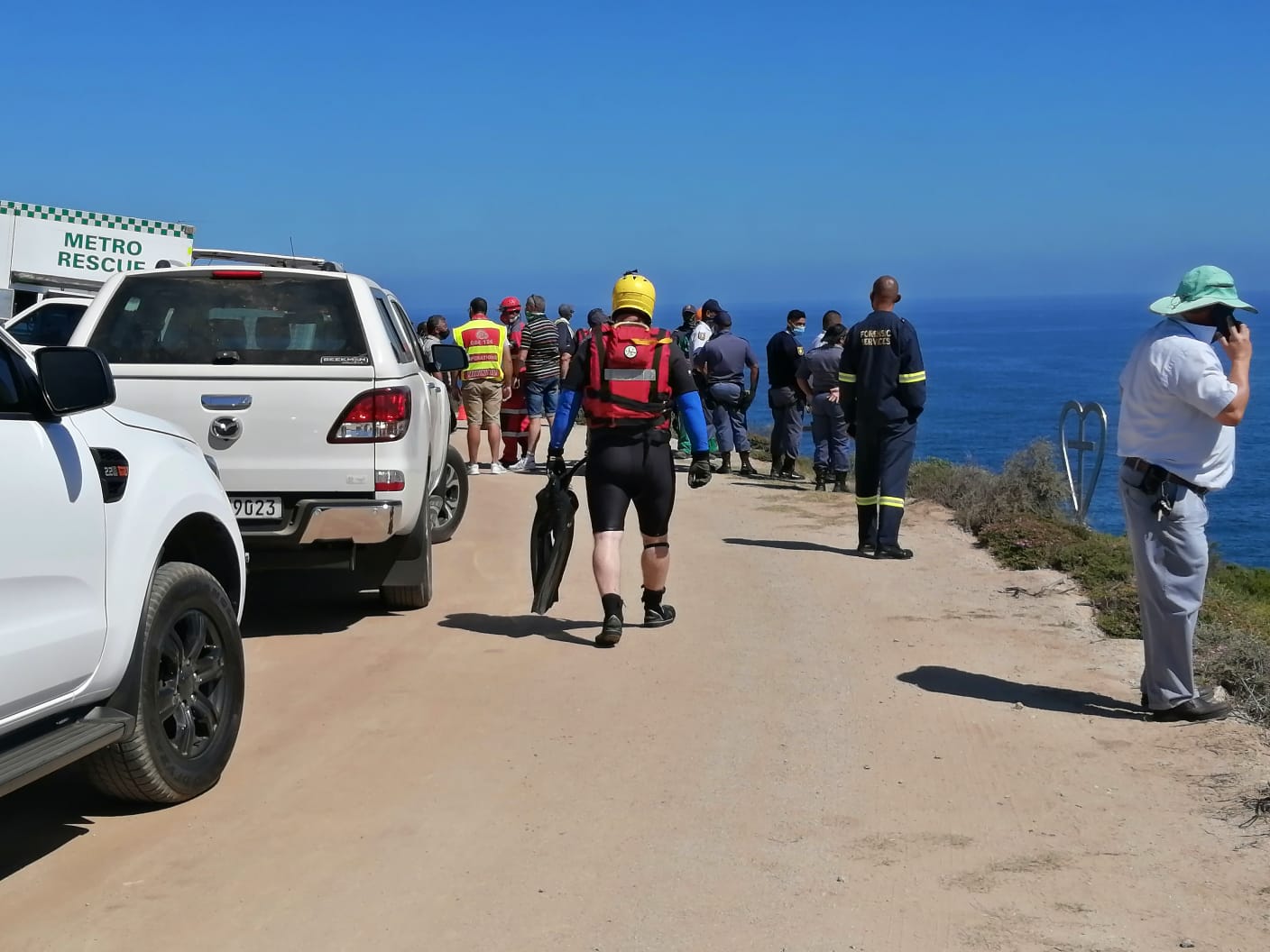 Photos: Kristy Kolberg
'We bring you the latest George, Garden Route news'