GEORGE NEWS - Western Cape Minister of Human Settlements Tertuis Simmers handed over 12 title deeds to beneficiaries in Borcherds, Parkdene and Rosemoor during his visit last week.
Simmers and his senior executive team had a briefing session with George Mayor Leon van Wyk and members of the mayoral committee, where he shared the funding and financial planning models used by the Western Cape Department of Human Settlements.
Simmers said for the 20/21 financial year, George Municipality's allocation is R154-million, which is the lion's share of the budget in the Garden Route District.
As the Covid-19 pandemic has brought new challenges and new realities, particularly from an economic perspective, he said, all three spheres of government are forced to start functioning unusually.
This means budgets that were allocated for various deliverables will have to be reallocated and reprioritised. As the municipality is still expected to deliver to its residents, alternatives such as sustainable building echnologies (SBT's) and other affordable housing solutions are being explored.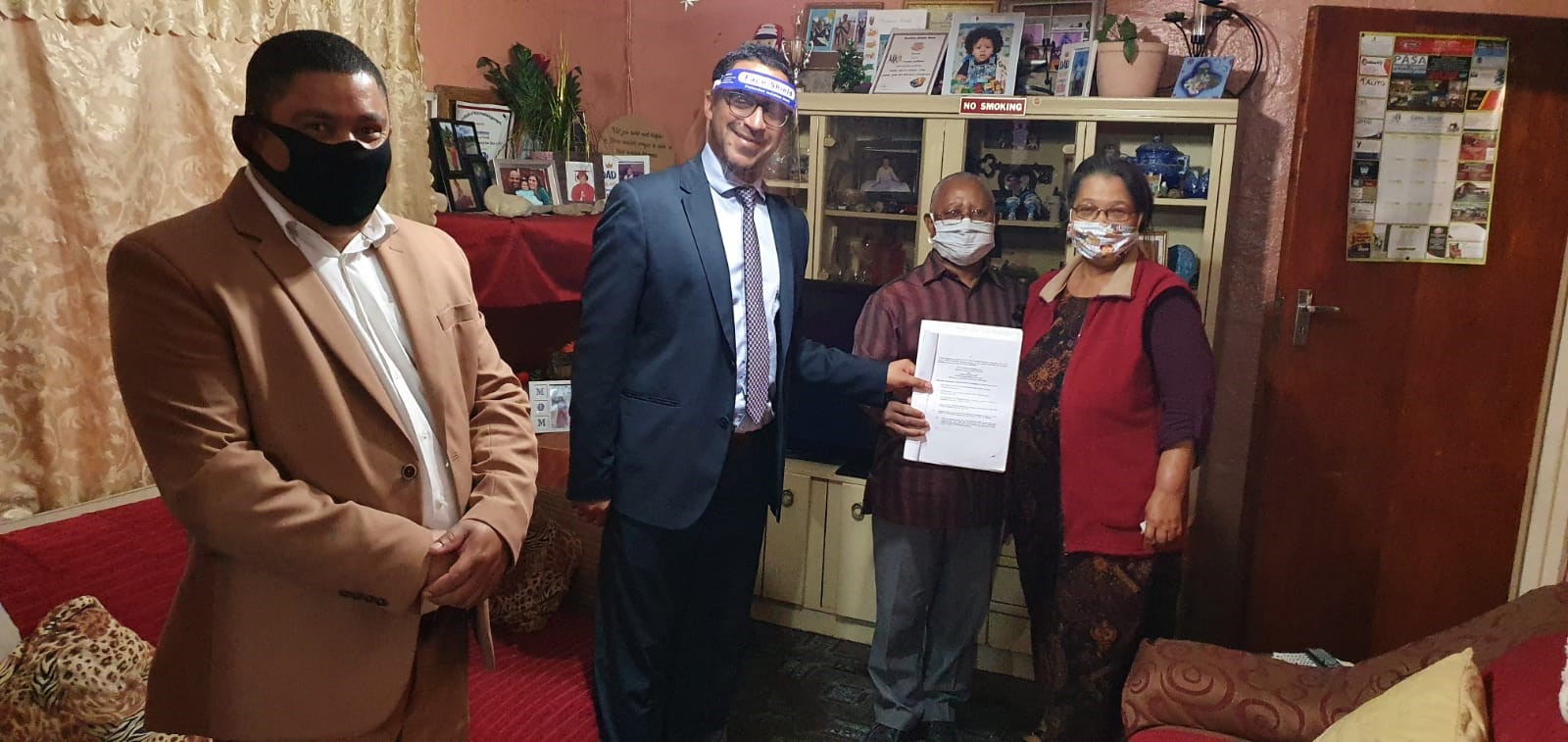 Portfolio Councillor for Human Settlements at George Municipality, Raybin Figland (left), with Minister of Human Settlements Tertuis Simmers, hand over a title deed to homeowners Stephanus and Anna Grobbelaar of 6 Widoms Street, Rosemoor. This was Figland's first official engagement in his new portfolio.
'We bring you the latest George, Garden Route news'