Update
GEORGE NEWS - The widower from Herold's Bay, Ettienne Scheepers, immediate family members and the new love in his life, Nazisca Moolman, went up to Voëlklip yesterday, Thursday 22 October, to lay a wreath in memory of his wife and children who died tragically a year ago.
The children's carer, Susan Fungai, also joined the family to lay down flowers for Heidi (35), Cozette (6) and little Hugo (2).
Heidi and the children went missing from Herold's Bay on Tuesday 22 October 2019. The next day the vehicle they were allegedly travelling in, a silver VW Caravelle, was found at the foot of a cliff near Voëlklip, the popular viewpoint near Herold's Bay.
Hugo's body was found floating near the wreck on Thursday 24 October. He was still strapped in his car chair. Heidi's body was found the following Saturday in the sea near Herold's Bay beach. Cozette was never found. The exact circumstances surrounding the incident are still unknown.
Read more in Thursday's George Herald, and online.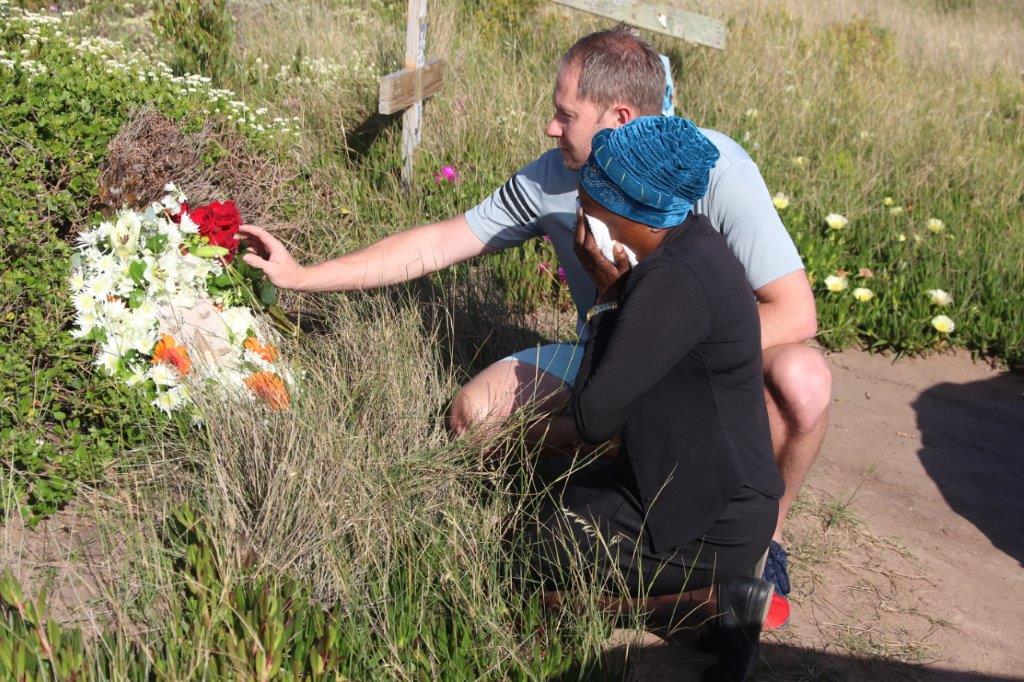 Scheepers with an extremely emotional Susan Fungai, the children's carer, laying down the wreath.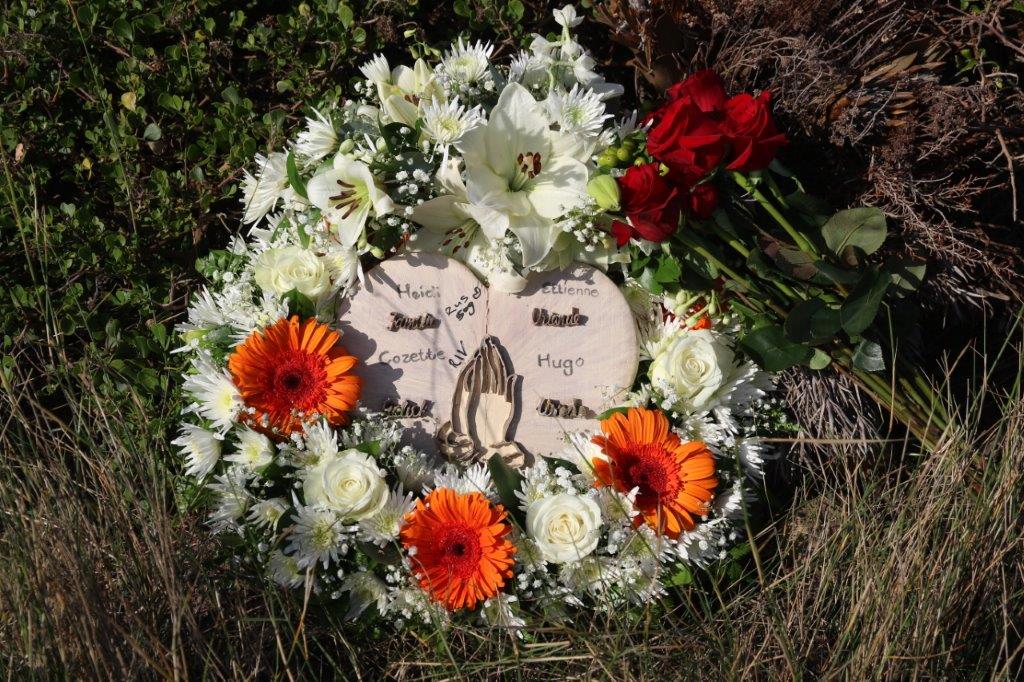 The wreath in memory of Heidi and the children.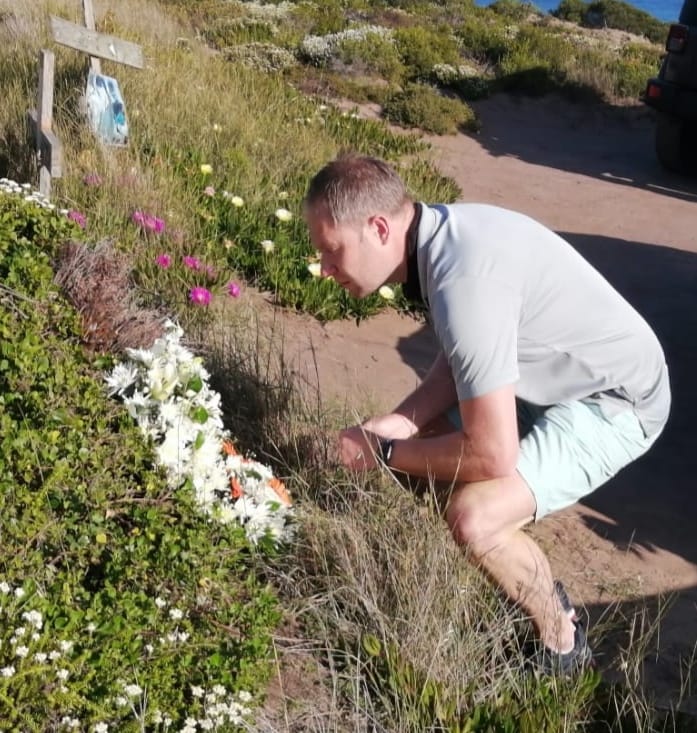 Ettienne Scheepers
Previous article: Voëlklip investigation not over
'We bring you the latest George, Garden Route news'