GEORGE NEWS - Carpe Diem, a school for learners with special education needs in George, has caught the attention of a major British news station.
The British television network ITV, recently did a story about the school's initiative to feed 180 families of their students during the lockdown for their ITV news programme. This is more than triple the number of families supported before the Covid-19 pandemic hit.
Headteacher Elzeth Grobler said the families they help are in dire straits and that many have lost their jobs and cannot afford to feed their children.
The school celebrated its 21st anniversary last week by remembering those who were no longer with them and those still striving to make a difference, every day, in the lives of the school's learners.
Read more about the school's sterling initiative and birthday on Thursday in George Herald.
Visit the school's facebook page to see how you can help.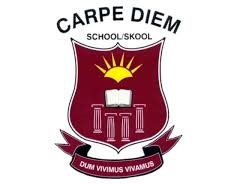 'We bring you the latest Garden Route, Hessequa, Karoo news'