GEORGE NEWS - A woman died and two passengers were injured after an accident on the N2 near the Pacaltsdorp bridge at approximately 06:10 this morning, Saturday 14 December.
According to Southern Cape police spokesperson, Sergeant Chris Spies, the bus, transporting police officers, was en route from the Eastern Cape to Cape Town when it hit the pedestrian who was crossing the road and overturned.
"Two police officers on the bus sustained injuries. The extent of their injuries is not yet known. They way taken to hospital by ambulance," he said.
The woman was declared dead on the scene by paramedics.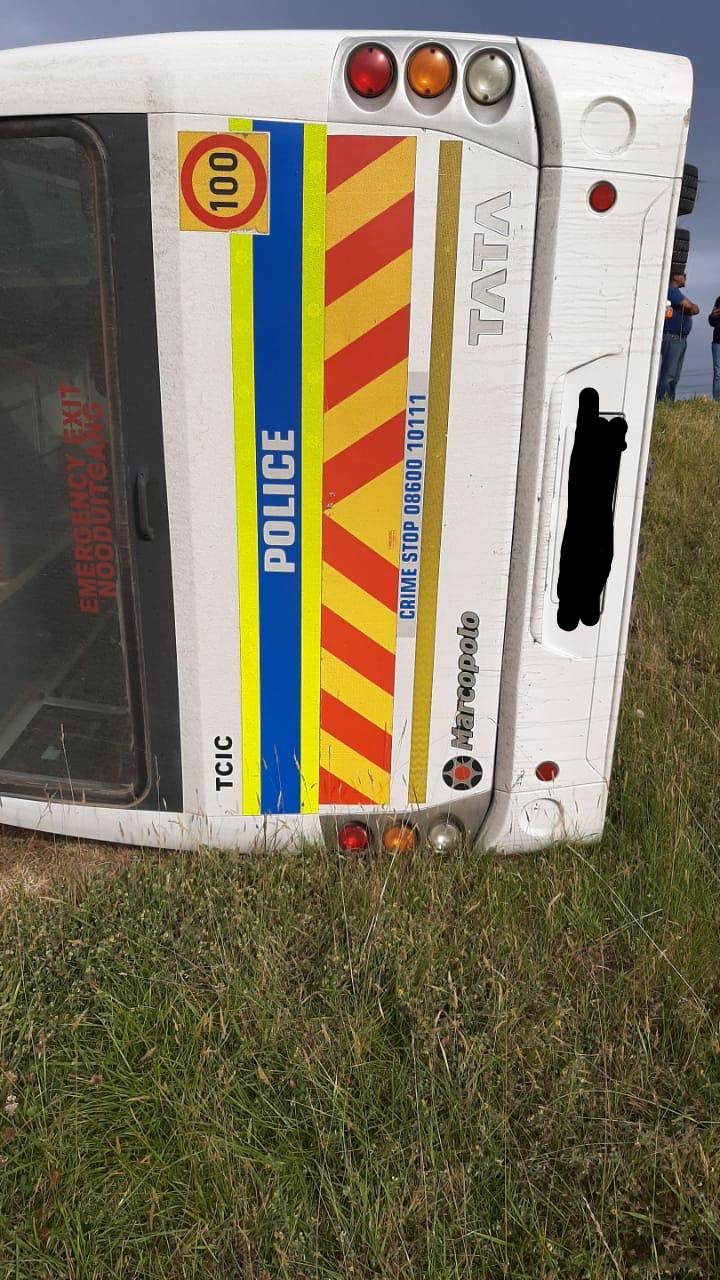 The woman, a pedestrian, was declared dead on the scene. Photo: Eden911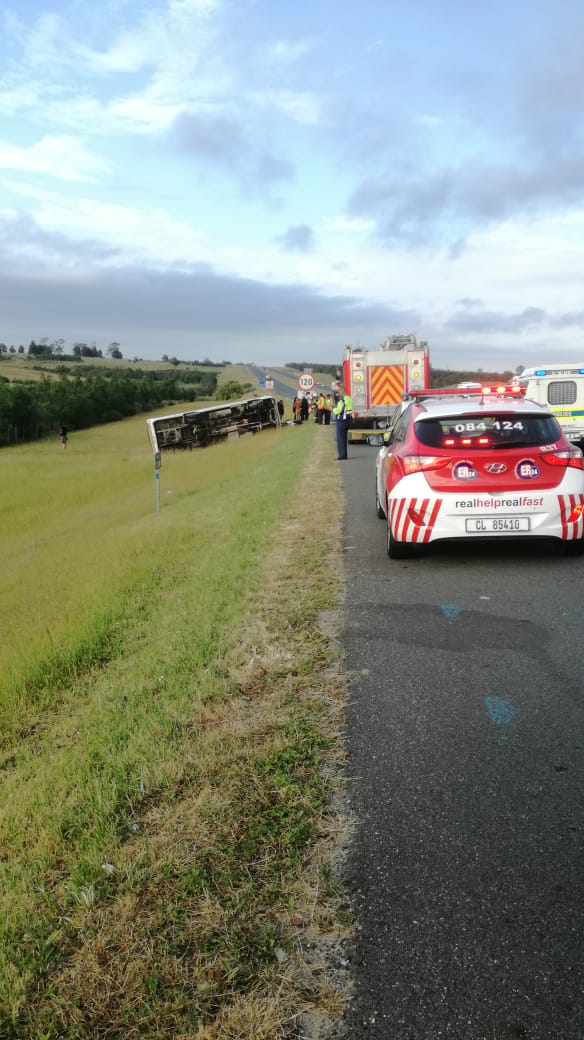 Emergency services on the scene shortly after a woman was hit by a bus on the N2 this morning. Photo: ER24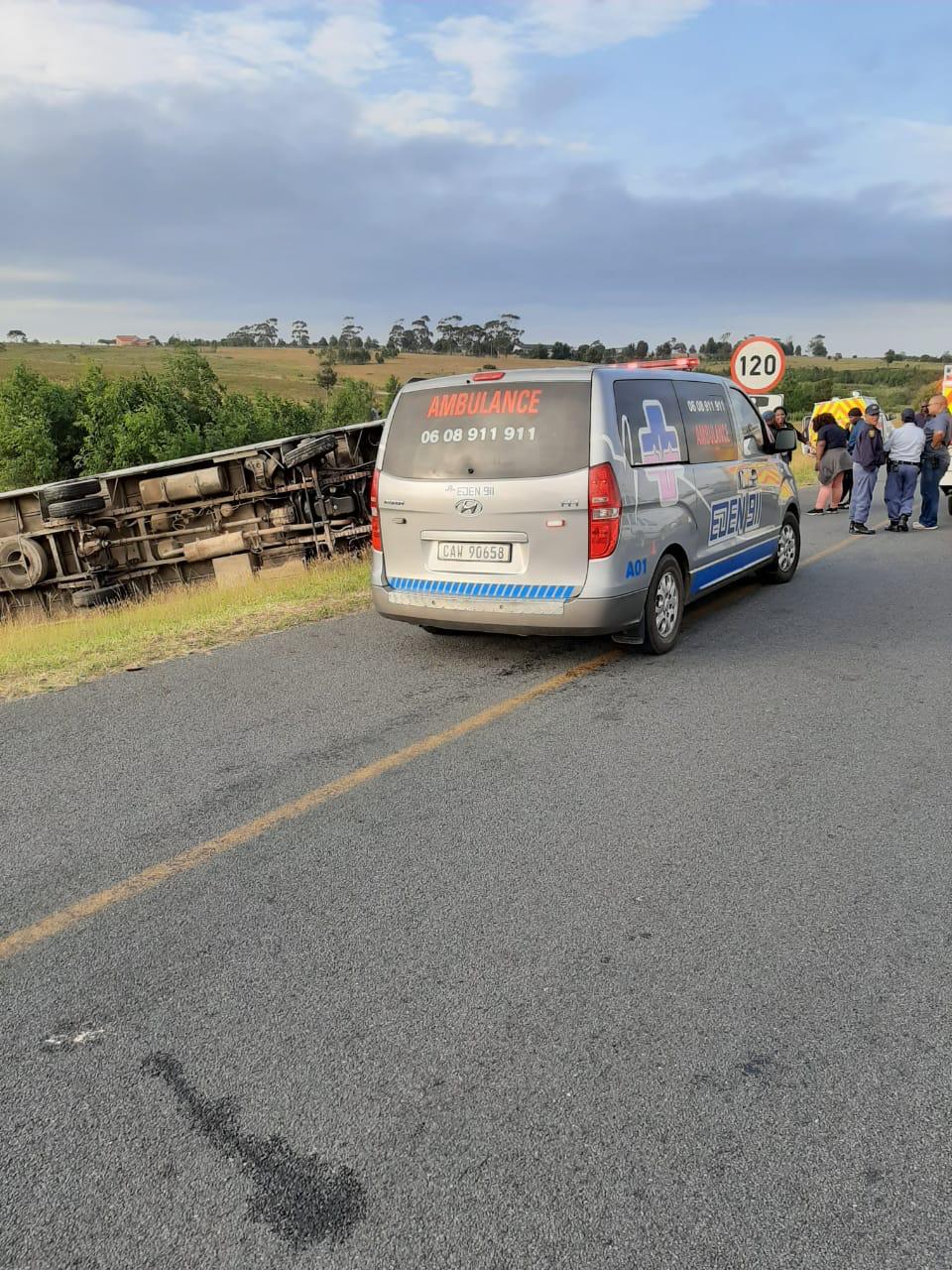 Photo: Eden911
Accident on Kaaimans
Shortly after the bus accident emergency services were called out to an accident in the Kaaimans Pass where a car overturned after the driver lost control.

No injuries were reported and the scene has been cleared since.
'We bring you the latest George, Garden Route news'