GEORGE NEWS - Amidst the news of Steinhoff International Holdings CEO Markus Jooste's resignation on Tuesday 5 December and the resultant fall in the company's shares by more than 60% this morning, 6 December, Tekkie Town is experiencing a record start to the festive season.
Upon an enquiry as to how the news is expected to affect Tekkie Town and its holding company, Steinhoff Africa Retail (Star), Bernard Mostert, CEO of Star's speciality fashion and footwear division, said: "It is certainly regrettable what is happening on corporate level, but we are focusing on doing business as usual and serving our clients.
"Judging from the record trade we have had since Black Friday and the first week of December, people are voting for us with their wallets."
Jooste resigned amidst reports of accounting irregularities and an announcement by Steinhoff's auditors that their "review of certain matters and circumstances, most of which were raised by the criminal and tax investigation in Germany" had not been completed.
He also resigned from the Star board. Steinhoff owns 76,8% of Star.
In a letter to Star employees, Mostert wrote, "Markus was an integral part of the Steinhoff story and I have no doubt that you will hear more news in the days to come.
"What is really important here is our business and how we are serving our customers.
"Ultimately that is the only thing that matters and that is our only result ... please know that from all levels in the business we are invested in one another and our careers."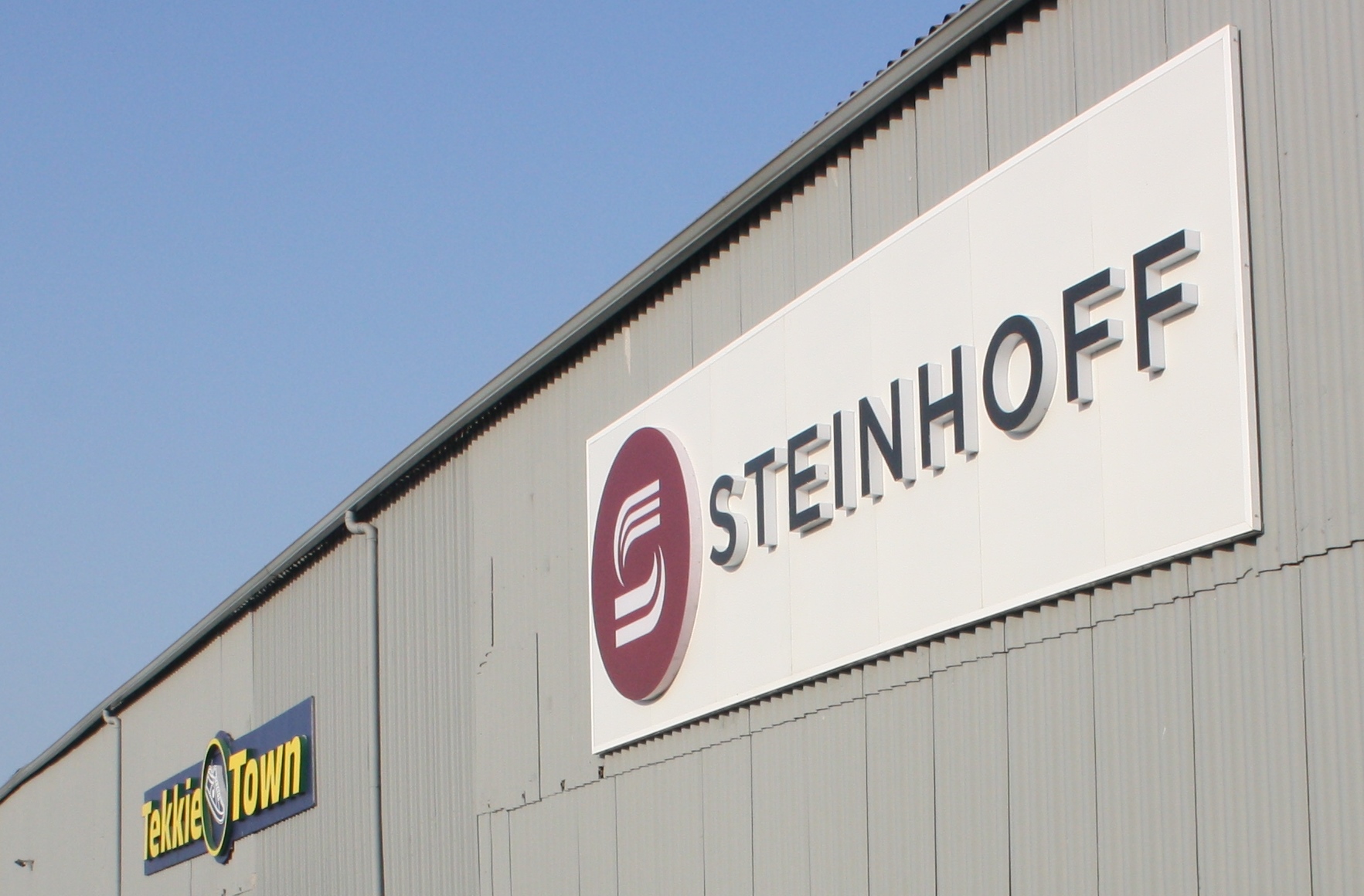 The frontage of the Tekkie Town Steinhoff offices in George Industria.
Moneyweb reports that R40 billion in market value has been lost after Steinhoff's share fell overnight from last night.
Steinhoff's share price has dropped more than 80% over the past 18 months.
The stock peaked at over R90 in June last year, reported Patrick Cairns on Moneyweb.
Read a related article: Steinhoff shares nosedive after CEO Markus Jooste resigns
ARTICLE & PHOTOS: ALIDA DE BEER, GEORGE HERALD JOURNALIST
'We bring you the latest George, Garden Route news'