GEORGE NEWS - FRAI is no ordinary artist.
With a degree from the esteemed AAA School of Advertising in Cape Town, she soon realised that the art studio, and not the corporate office, is where she is hearing the voice of her dreams.
FRAI's art has been described by critics as an ingenious Picassoesque celebration of life, form and colour.
If her first exhibition is in any way a prediction of what is to come, owners of a FRAI will soon be celebrating a very profitable investment.
Read more about FRAI on her Facebook page.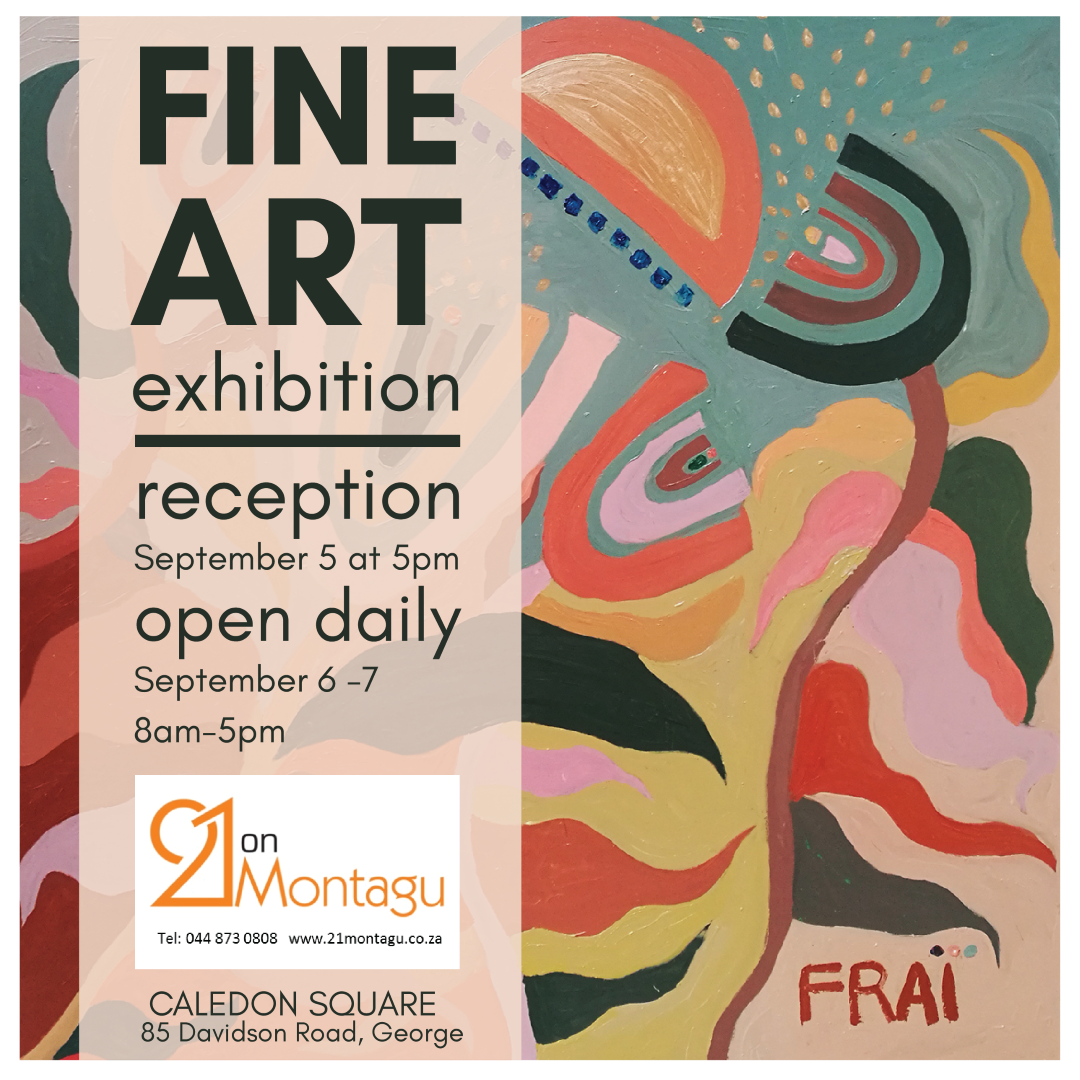 Don't miss the exhibition at 21 on Montagu.
'We bring you the latest George, Garden Route news'