Gallery
GEORGE BOWLS NEWS - George Bowling Club recently completed its Ladies Novice and Open Club Championships.
In the novice division, Christa Steyl was crowned the winner, beating Karen Gradwell in the final. This was a topsy-turvy affair with Steyl opening up a 10-1 lead, only for Karen to come storming back to be 13-12 down. Steyl took control and eventually won the match 21-12.
In the open singles, two district (provincial) players faced off. Jenny Sinclair opened up an early lead of 8-0. Johlene Bronkhorst then found her line and length to stage a great comeback and take the final 21-9.
Bronkhorst has now won the Club Fours, Mixed Pairs and also the Club Singles in the same year.
Photo gallery: Ladies Novice and Open Club Championships
The next club championship is the Club Pairs and it will be interesting to see if she can add this title to her already impressive record of this year.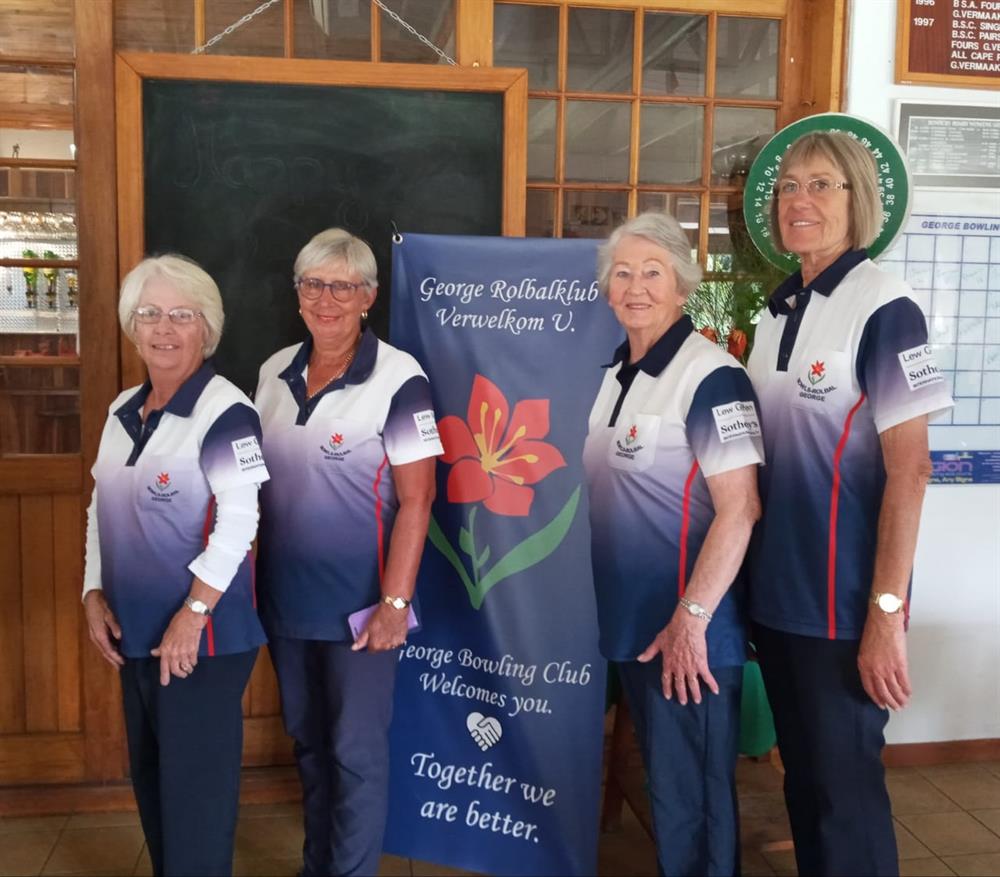 The ladies runners-up, from left: Marthie Pringle, Anne Marie Palmer, Betsy Volker and Lee Tranter.
'We bring you the latest George, Garden Route news'