GEORGE JUDO NEWS - Judoka have been unable to train and compete during lockdown, so coach Lilian Steyn decided they needed to offer the children an opportunity to get away from everyday life and learn a new skill.
Hence they made time for motivation, discussing training programmes and acquiring first-aid techniques which can possibly save lives.
Steyn says the initial thought was to offer the first-aid training to all pre-cadets and cadets, ages 13 to 16, a group of approximately 21 judoka, but due to the Covid-19 situation, they were forced to include only cadets.
Eleven judoka and coach Steyn completed an accredited Level 1 first-aid course presented by Nico Oelofse of Precision Skills Development in George this past weekend.
She says the comprehensive and well-presented course stretched over two days, Friday 4 and Saturday 5 December at their main dojo, Jisei Judo Club in George, with all Covid-19 protocols observed.
The presenter had an exceptional, easy-going manner which meant the cadets communicated with ease, making learning fun.
Coach Lilian Steyn (left) with the cadets who participated in the first-aid class.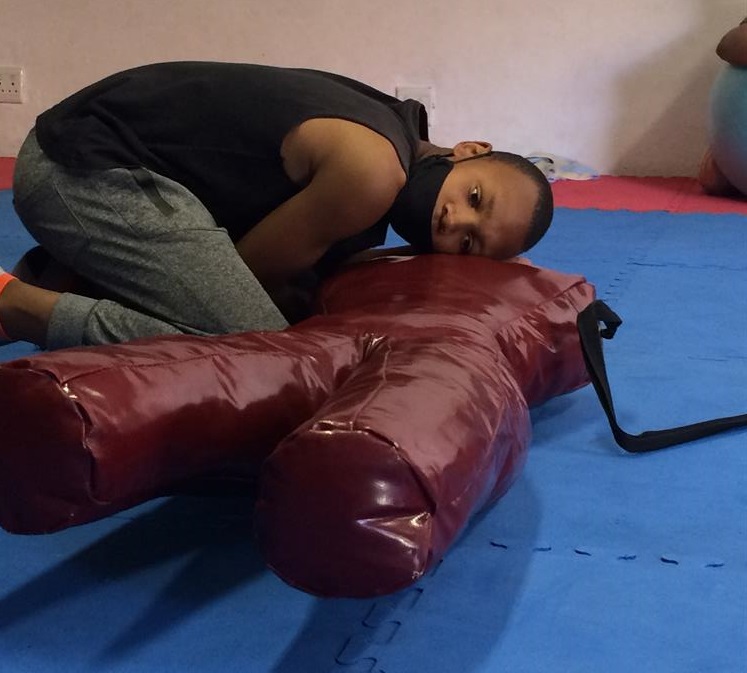 Enslin Hartzenberg performing the first-aid ABCs - airway, breathing and circulation.
'We bring you the latest George, Garden Route news'