SOUTHERN CAPE NEWS - The second Tri-Angular Tournament between Glenwood, Sedge Links and Three Chameleons golf clubs was played on Saturday 29 August at the Glenwood Golf Course. Each club was represented by 12 players. Following the Stableford format, individual scores were added together for the club's total score.
Sedge Links and Three Chameleons both scored 313 points on the day. Glenwood amassed 351 points to move into the overall second place with one match to play and a total of 726 points, one point behind Three Chameleons on 727.
Sedge Links has 709 points. The last competition for the year will be played at Three Chameleons on 28 November.
Cliff Hewitt, owner of Three Chameleons, was the overall winner with 35 points. His excellent putting average of around 1,5 per green was the winning factor. Second was Glenwood's reliable stalwart Pottie Potgieter (34) and in combined third place were André Britz, of Glenwood, and Mike Newberry, of Sedge Links (both 33). Andries Krüger (yours truly) was next on 31.
Greenkeeper Johan van Jaarsveld's strategic pin placing made approach shots and putting something of a nightmare.
For his great efforts towards a superb course he was awarded clubs colours to huge applause. No less than 26 prizes were handed out at the prize giving. SA Breweries was the main sponsor with Krua Thai Restaurant, Engen Multi Motors, Locals Diner and Golfers Club the other sponsors.
Winners Mike Newberry, André Britz, Cliff Hewitt and Pottie Potgieter. Photos: Andries Krüger
PJ Gronum (Sedge Links captain) plays a pitch-shot on the second.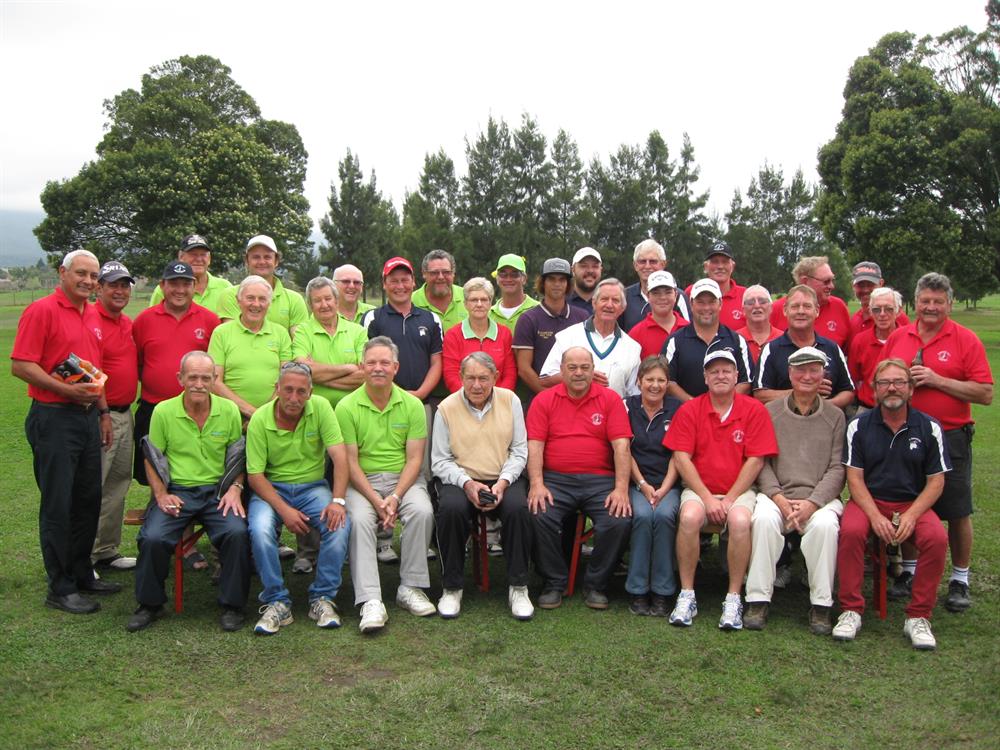 All smiles afterwards because golf is great.
Article by Andries Krüger
'We bring you the latest Gareden Route, Klein-Karoo, Hessequa news'