GEORGE NEWS - Champagne and roses were on the tee for lady golfers from various clubs in the Southern Cape who participated in the Fancourt Ladies Golf Day last Friday.
Traditionally held in August, Women's Month, this year's golf day event for ladies had another milestone to celebrate - the golf estate's 25th birthday.
The winners of the day, Ina Swart and Leonie de Beer of Mossel Bay Golf Club, beamed with pride when they received their trophy.
Lady captain, Merle Dawkshas, said everyone had a day filled with laughter, fun and hopefully good golf.
"A big congratulations to Fancourt with their 25th anniversary. I am honoured to be their lady captain," said Dawkshas.
Gift bags, lucky draws and a delicious lunch at Monet's restaurant on the estate topped a memorable day. The sponsors of the event are Japie Steyl (Imperial Ford & Mazda) and Brenda Peterson (Property Time).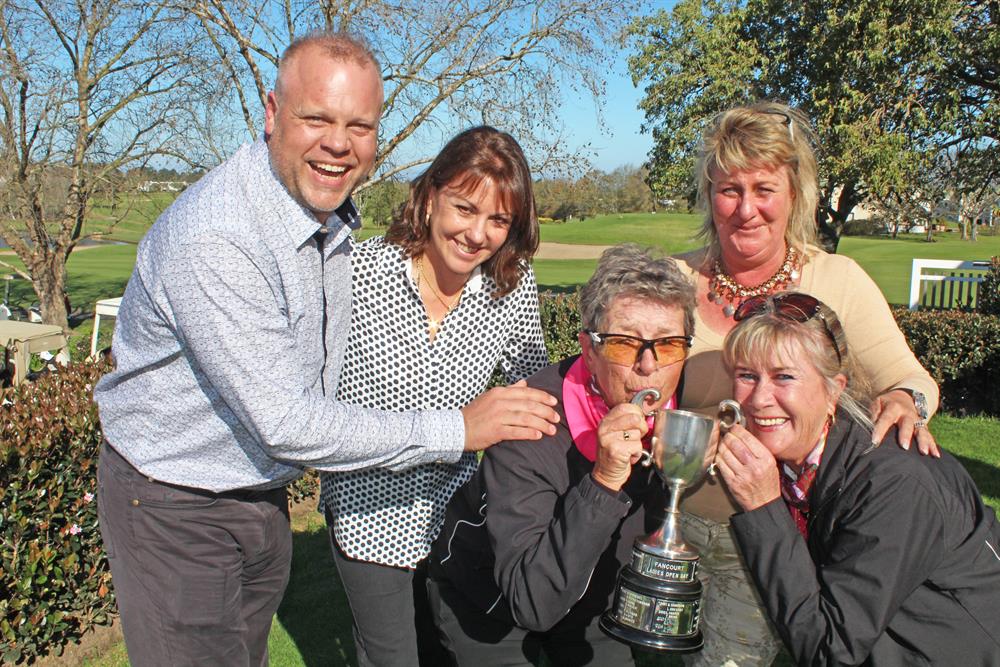 Golf Day winners (front, middle) Ina Swart and Leonie de Beer of Mossel Bay Golf Club cherished their trophy. At the back from left are Japie Steyl (sponsor: Imperial Ford & Mazda), Fancourt lady captain Merle Dawkshas and Brenda Peterson (sponsor: Property Time). Photos: Michelle Pienaar
'We bring you the latest George, Garden Route news'