GEORGE FOOTBALL NEWS - Juventus Football Club sank City Pillars 2-0 in the final of the Silver Town football tournament in Thembalethu last Sunday to win the title and a handy cash prize.
Sisa Ncekwana and Lungisa Mzolo scored for the champions.
The first half started at a high tempo with both teams hunting for the first goal of the game and creating scoring opportunities. Ncekwana scored within fifteen minutes to make it 1-0 for Juventus.
City Pillars tried to employ their physical strength but failed to convert their scoring chances.
Then Mzolo scored the second goal to push his side's lead to 2-0.
The first 45 minutes ended 2-0 for Juventus. The second half was fast-paced with Juventus chasing more goals. City Pillars strikers were trying for their first goal, but were stopped in their tracks by the solid defence of Juventus' centre back, Siyolise Nadophu. The speed of City Pillars' forwards was no match for Nadophu's experience and the exciting grand finale ended in tears for City Pillars.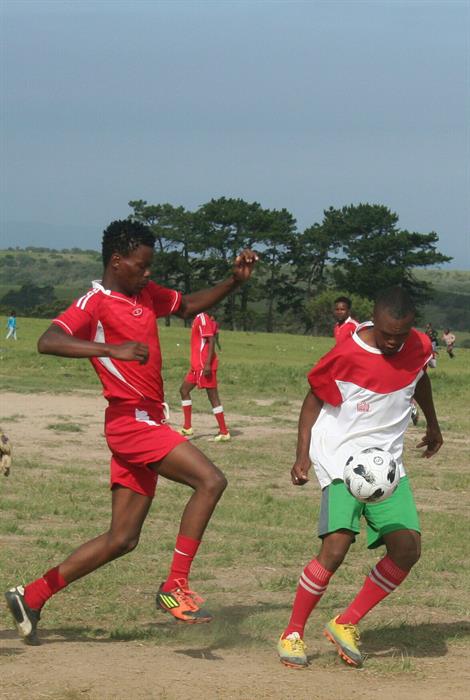 Lungisa Mzolo of Juventus (left) chasing the ball against City Pillars defender Mziwamadoda Sijila.
Akhona Mlinganiso of Juventus FC on the ball against two City Pillars defenders, Mziwamadoda Sijila (right) and Luthando Myana (left)
'We bring you the latest George, Garden Route news'