SOUTHERN CAPE CRICKET NEWS - The SWD women's team maintained their unbeaten record against Kei with a comprehensive 320-run victory in the Cricket South Africa provincial women's competition.
In the limited overs clash contested in Mthatha last Saturday, Miceala Andrews (117 from 76 balls; 19x4, 2x6) was the batting hero as SWD amassed 341/8 in their allotted 50 overs. Kaylene Abrahams (76) contributed with a half-century.
In response Kei was dismissed for only 21 with Jané Winster picking up 5/14 and Haroline Rhodes 4/3.
The Twenty20 clash on Sunday rained out without a ball being bowled.
SWD's next round of matches, which will conclude their provincial season, will take place in Oudtshoorn on 22 and 23 February.
The summarised score card for the limited over match is:
SWD (341/8 in 50 overs) (Micheala Andrews 117, Kaylene Abrahams 73, San Mari Strydom 32*, Vuyolwethu Bonya 24, Yonga Rhutsha 2/21, Esethu Siveku 2/48). KEI (21 all out) (Jane Wister 5/14, Haroline Rhodes 4/3).
SWD women won by 320 runs.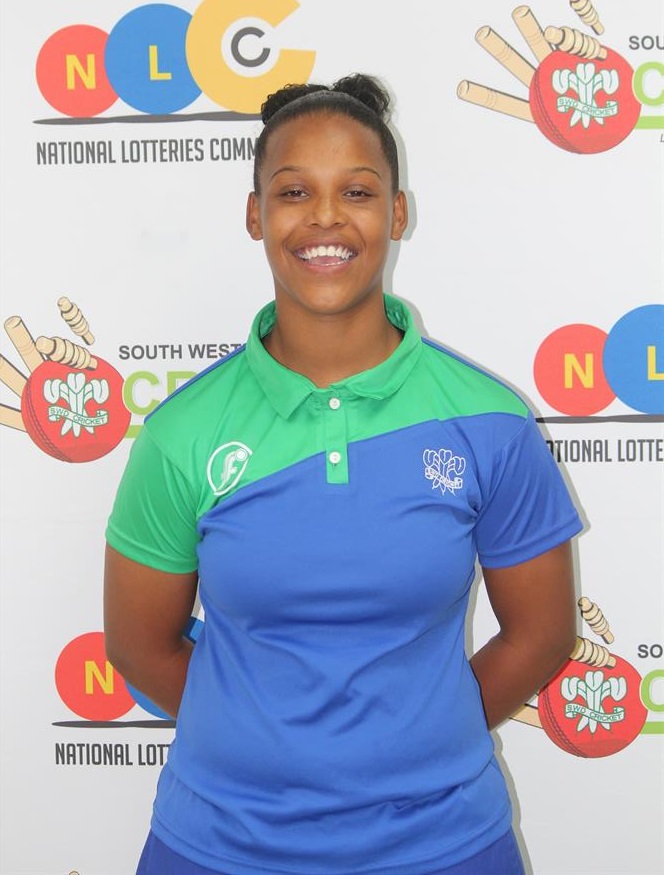 Miceala Andrews.
'We bring you the latest Garden Route, Hessequa, Karoo news'