The UIPM 2017 World Biathle-Triathle Championships in Viveiro (Spain) has been hailed as a triumph for UIPM development sports as more than 500 athletes from 30 countries took part in thrilling competitions across four days in September.
Athletes ranging in age from seven to 76 competed for medals in the Galicia beach resort across Individual, Team and Mixed Relay categories in both Biathle (run/swim/run) and Triathle (shoot/swim/run).
South Africa's all-conquering team won a staggering 42 gold medals across the four days of competition, while there were strong performances from other nations including Great Britain, France, Egypt and host nation Spain.
Mossel Bay's Johan Windt, together with Mixed Relay teammate Stella Heyns, were undefeated in both the Biathle and Triathle Relays. In the individual competition, Windt received Gold for Triathle and Silver for Biathle.
Cape Town
The third UIPM Laser-Run World Championships held in Cape Town were a huge success, this stated by the UIPM President Dr Klaus Schormann.
Inclement weather made conditions difficult for the organisers all the while hundreds of athletes from around the world did their countries proud in the mixed relay and individual races on 13 and 14 October.
South Africa dominated proceedings and ended up with an impressive medal tally across the 10 categories. Athletes of all ages from U11 to Masters 60+ were afforded the opportunity to compete in the international arena.
Eden's Development Athletes, Ashwill Koopman, Tyron-Lee Andries, Neytwin Laminie, Gerome Jacobs and Davon Prins rose to the occasion and excelled, competing at international level for the very first time with Laminie winning a coveted gold medal.
Representing SA and from Eden, our medal winners:
Johan Windt - relay (gold), individual (gold)
Chris van Wyk - relay (silver), individual (gold)
Neytwin Laminie - individual (silver)
Greens Groenewald - individual (bronze)
Team medals were also awarded to countries with three or more participating athletes per age group. The following medals were awarded:
Gold: Hendrik Visser, Neytwin Laminie, Rohan Swanepoel, Linelle Groenewald, Ulene Visser, Greens Groenewald, Chris van Wyk and Johan Windt.
Silver: Marcus Kleynhans, AC Kleynhans, Gerome Jacobs, Debbie Strydom and Jacobus Scholtz.
Bronze: Nadia Visser and Tyron-Lee Andries.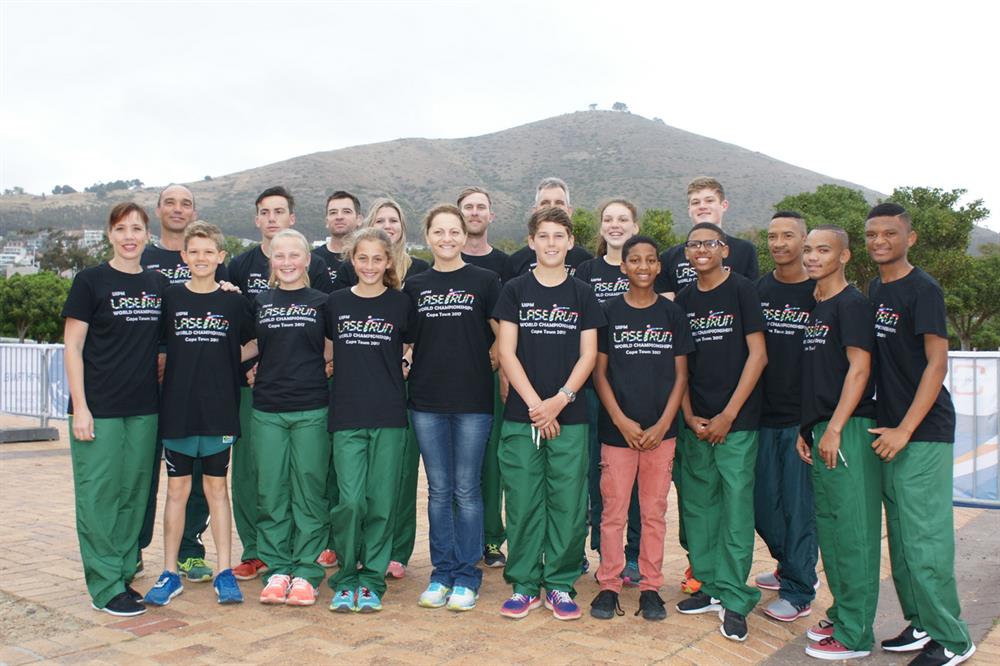 The Eden team who represented South Africa. Back: Chris van Wyk, Hendrik Visser, Greens Groenewald, Linelle Groenewald, Rohan Swanepoel, Jacobus Scholtz, Elka Scholtz and AC Kleynhans. Front: Ulene Visser, Marcus Kleynhans, Nadia Visser, Linél Engelbrecht, Thelma Roberts-Boucher, Stef Schoeman, Ashwill Koopman, Tyron-Lee Andries, Neytwin Laminie, Gerome Jacobs and Davon Prins. Absent: Johan Windt, Zian Windt, Debbie Strydom.
'We bring you the latest Garden Route, Karoo, Hessequa news'