PROPERTY NEWS - More people are flocking to urban hubs and when it comes to kitchens, this means trying to consider space and efficiency without compromising on the look.
To make cooking and cleaning in a kitchen simpler and better, appliance manufacturers have applied innovative thinking to both gadgets and aesthetics.
With this in mind, here are the top on-trend, state-of-the-art appliances for 2019:
Smart appliances
As technological advances continue to enhance our daily lives, it comes as no surprise that this trend makes its way into our kitchens and laundry rooms. In the face of water and power restrictions, Defy is focused on improved energy efficiency compared to A energy ratings to save more on electricity costs and benefit the environment, as well as incorporating more user-friendly features to make life even easier. When space is a consideration, top loader washing machines are a great choice.
Reimagined ovens
Today's ovens are anything but unsightly. Appliance experts such as Defy are reimagining the traditional wall oven by incorporating sleek, slimline designs with exceptional tech such as Thermofan cooking to deliver on both form and function.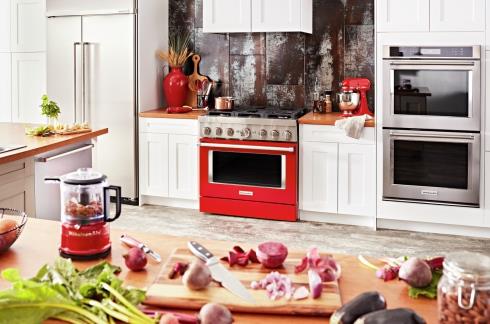 Reimagined ovens.
Minimal
In the kitchen, less can mean more as the focus shifts from minimal items for maximum impact. Not only is this trend aesthetically pleasing, but the added space lends itself to more practical prep time and storage solutions. Stick with the concept of Hygge - be sure that surfaces are clutter-free, and consider clean-lined cabinetry and timeless straight lines for a modern and contemporary appeal.
Stainless steel
The antithesis to the tendency to go for all-white kitchens, black and moodier hued kitchen appliances add an elegant sense of drama to any home, are easier to manage, and are an elegant alternative to standard ivories.
Stainless steel.
Concrete chic
In keeping with minimal kitchen design themes, we're seeing more concrete backsplashes, countertops, and flooring. Raw materials run through to the latest kitchen designs which reference the past but feel contemporary.
Concrete chic.
'We bring you the latest Garden Route, Hessequa, Karoo news'