PROPERTY NEWS - The only thing you can be certain of when budgeting for any renovation project is that you've more than likely under-budgeted on at least one expense.
This is according to regional director and CEO of RE/MAX of Southern Africa, Adrian Goslett, who explains how many homeowners have been forced to halt a project when faced with an unexpected expense that blows their carefully planned budget straight out of the water.
To help prevent homeowners from drowning in unexpected expenses when the holes in their budget begin to show, Goslett lists some of the most commonly overlooked expenses in any kitchen remodelling:
Replacing flooring
If you do not have any spare tiles or floorboards stored somewhere, you might not be able to keep the original flooring, especially if you are planning on replacing the cupboards. Often, after having removed the cupboards, homeowners find that there is no flooring underneath or that the flooring is damaged and needs to be replaced.
If you are purchasing a home, be sure to check whether the seller has any spare tiles or floorboards left over from the original flooring and ask if they could leave these behind when they move.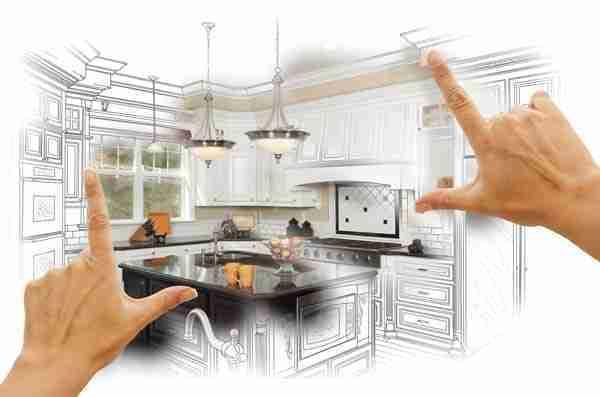 The only thing you can be certain of when budgeting for any renovation project is that you've more than likely under-budgeted on at least one expense.
Accidents happen
If you are getting new appliances delivered, or are moving into a new space, it is advisable to keep all appliances (both old and new) out of the kitchen until all construction work is over - unless, that is, you're looking for an excuse to replace something. While throwing a plastic sheet over a stove or fridge might protect these appliances against the dust that results from a construction zone, it by no means protects them against accidents.
Plugs and plumbing
One of the most overlooked expenses is the call-out fees for plumbers and electricians during these renovations. If you are planning on shifting appliances or want to move the kitchen sink, you need to make sure you have set aside enough money to pay for this.
These professionals easily charge a R500 hourly service fee, so be sure you fully understand how long these jobs will take before committing to this expense.
Accidents can happen.
The power of comparison
What might start as a minor update can easily escalate into a full-blown revamp. Homeowners often don't realise how outdated certain features of their kitchen are until they start replacing things and the shortcomings of these features are highlighted against the newness of the updated features.
Before you know it, this can spread to other rooms in your home that you thought perfectly acceptable until set against a remodelled kitchen.
Finally, Goslett suggests that homeowners speak to their trusted estate agent for advice. "As experts in the property industry, it is likely that your estate agent has helped other homeowners with kitchen renovations before. They could use this experience to advise you on reputable local contractors and provide guidance on what kinds of other hidden costs you might expect on a renovation like the one you are planning to undertake," he says.
'We bring you the latest Garden Route, Hessequa, Karoo news'