PROPERTY NEWS - Create a cosy, winter-ready bedroom while embracing the best decor trends.
Gracefully grey
Grey is an extremely versatile colour that can make a dramatic and moody monochrome statement, but it can also be complemented by classic colours such as duck egg blue, midnight blue, naturals and white.
"Grey in all its shades is big news this season. You'll find this colour taking centre stage across duvet sets, quilts, scatters, blankets and curtains in a variety of designs, from stripes to damasks and florals," explains Stacey Nel, marketing manager for linen specialist Volpes.
Style tip: Turn a white, airy room into a cosy haven by adding elements of grey.
You can also create a colour block effect by combining it with white. If you have a monochrome room, make a statement by adding accessories in contrasting colours like ochre or coral.
Sea, sand and sky
"Midnight blue is trending in the décor world, and now more than ever, you can make a dramatic statement with a wide range of deep hues, reflected in modern stripes, stunning florals, geometric prints or timeless plains," says Elbe Truter, Volpes buyer.
If midnight blue on its own is a little daunting, there is no better colour mix than adding some sandy naturals, crisp whites and other shades of blue into a pretty floral or bold geometric design.
Create your own look or mix with a choice of patterns that will easily match with a range of sheets, blankets, scatters and throws to ensure that you can create a designer look that suits your style.
Style tip: Mix up a variety of ocean blues and contrast with touches of beige and stark whites. You can get the look by mixing plains together or go a little more eclectic and try combining a variety of patterns and prints.
Brushed cotton is best
Cotton is perfect for any season, but if you prefer a little extra warmth, brushed cotton is a must as it's so wonderfully soft and warm. The fabric is brushed to create a nap that traps air to hold in the heat, making it feel soft and fluffy against the skin.
Cotton bedding is breathable, high quality, easy to wash and soft. This winter, look out for brushed cotton sheets in a subtle script and stripe design.
Style tip: Add a brushed cotton flat and fitted sheet underneath your summer duvet cover. You'll have the extra warmth and be able to keep your look.
Lovely layers
There is nothing like the colder months to make a bed a cosy haven by adding loads of layers. "Quilts are great for adding a layer of comfort, texture and colour to your bedroom décor," explains Estel Grobler, Volpes buyer.
"Mix things up with a versatile, reversible quilt with coordinating prints so you can change your look, or for an eclectic effect, show off both prints at the same time. A textured blanket also adds interest and contrast to your bed, as well as extra warmth."
Style tip: Let a plain shimmery soft throw peek out from under a chunky blanket at the end of your bed. For a more modern look try the same layering technique in the middle of your bed. Don't forget to add some scatters to complete the look.
Don't forget the windows
Block-out curtains not only block out light, but they can also help to keep rooms warmer in winter.
If you love the curtains you have, a block-out lining can be easily attached to the back of your existing taped curtain.
Fully lined jacquard and thicker fibre curtains are also great options for your winter windows. The heavier fabrics help keep the cold out while making a style statement at the same time.
Style tip: Layer a block-out curtain or lining underneath a voile curtain for a modern layered effect.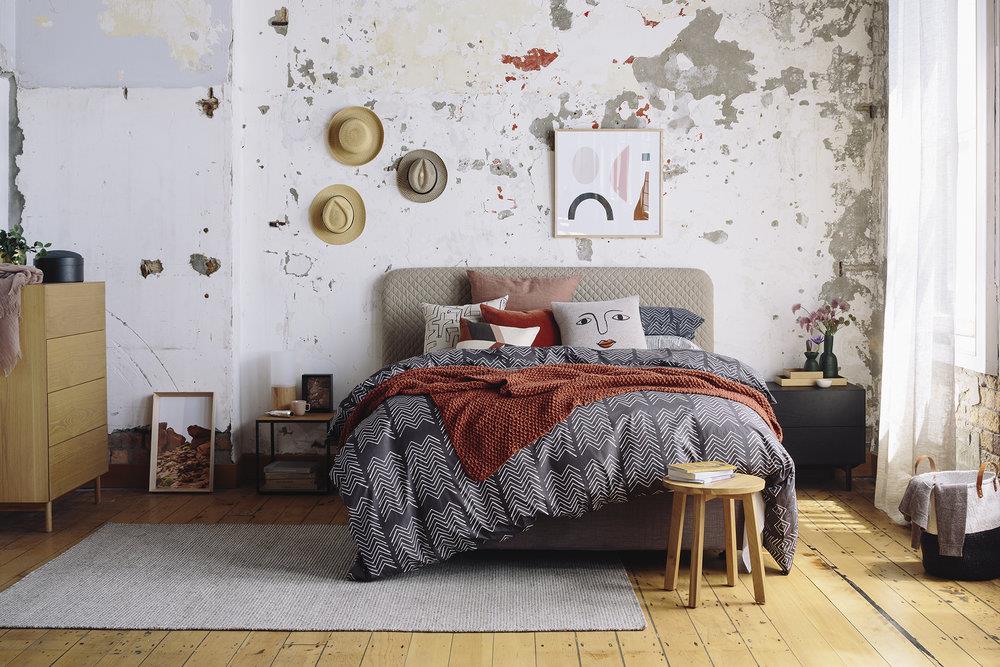 Lovely layers.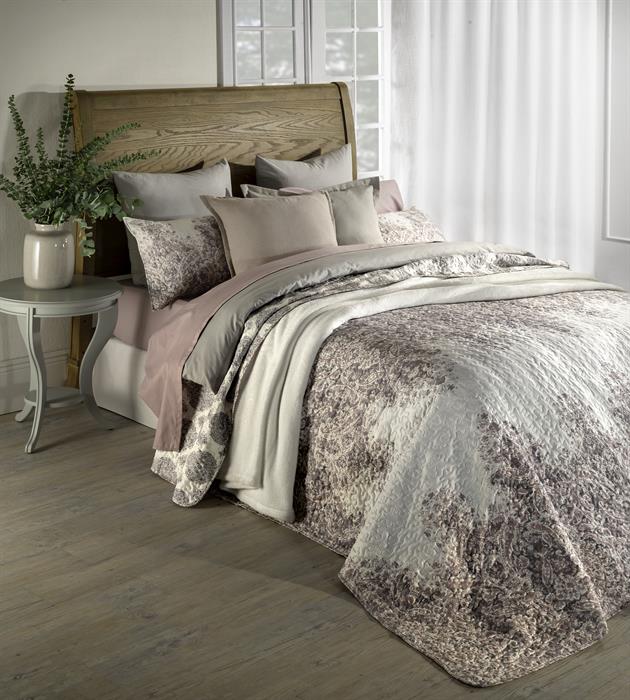 Make a bed a cosy haven by adding loads of layers.
'We bring you the latest Garden Route, Hessequa, Karoo news'