PROPERTY NEWS - Designing and building the perfect home is a dream for many, but choose the wrong contractor and it can all go south very quickly.
The decision to build your own house is not to be taken lightly and although there are a number of benefits - including being able to plan your perfect home - there can also be drawbacks.
Shaun and Kirsty, a young couple from the Eastern Cape, decided to bite the bullet and buy their first home. They just couldn't find anything they really liked in their price range though, and eventually they decided to build. They bought a plot and began sketching a basic plan for a home that incorporated all their ideas.
"We simply didn't like anything available in our price range at the time, and even when we found something vaguely suitable, we were put off by the amount of work it would take to transform it into something we really liked and could picture living in," said Shaun. "It quickly became apparent that we were limited to two choices: buying someone else's headache or building something we both really wanted."
It was an exciting time, with plans for a dream home being drawn up and the hunt for a builder beginning.
"We knew it was important to hire a reputable builder. The person we chose had a good reputation and we were impressed by the high level of workmanship evident in his other projects. He was incredibly enthusiastic and promised the world… that is, until he received the deposit and building began," said Kirsty.
"The biggest problem was he was never on site and left his workers to their own devices. I was forced to tell the builders what to do, which in the beginning was extremely difficult as I'd had very little experience in the building field. Things didn't improve and it quickly became apparent that I would either have to learn what was required to get the home built or face the fact that the project would be delayed for an indefinite period.
"Kirsty and I ended up supervising the entire build, from beginning to end," said Shaun.
The couple has since moved into the home, but things are far from perfect.
"Unfortunately, we only really realised the extent of the problems after we had moved in and had major issues with things like the plumbing.
"I assumed, incorrectly as it turned out, that building my own home meant I'd get exactly what I wanted, but that didn't happen. The plans, for example, called for exposed beams in the living area, but we ended up with a suspended ceiling. The home wasn't situated according to the plan and the boundary wall wasn't built to spec. All in all it was a very stressful time and although it was exciting to source the fittings and install the perfect kitchen, overall I don't think I'd ever again employ a builder to build a home."
When asked what they'd learnt from the experience, the couple said they should have taken more time to ensure the builder they chose had the right experience and was qualified to do the job properly.
"My biggest regret is that I didn't check that he was a member of a regulatory body and opted to hire someone who offered a much cheaper rate than other builders in the area. It turned out to be a costly mistake. In my opinion, we would have been far better off had I built the house myself and thanks to the experience I have gained from this, that's just what I would do if we ever decided to build again."
Those looking to build should always check the following:
Look for builders who are registered with the local Master Builders' Association.
Ensure the builder is registered with the NHRBC.
Ensure the electrician used is registered with the Electrical Conformance Board.
Don't just look at previous jobs completed by the builder, ask the owners about the problems they experienced.
Employ a licensed plumber.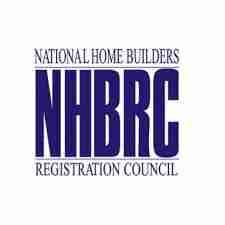 Ensure the builder is registered with the NHRBC.
www.privateproperty.co.za