GEORGE POLITICAL NEWS - The Good party made history in George when its first member was elected to serve on the city council. Richard Hector is the new ward councillor of Ward 27 in Pacaltsdorp. The DA managed to secure three wards (14, 8 and 17) and remains in power.
The new DA ward councillors are as follows: Brendon Adams (Ward 17, Conville), Pastor Melvin Roelfse (Ward 14, Rosedale and a portion of Pacaltsdorp) and Bazil Petrus (Ward 8, Parkdene).
Municipal spokesperson Chantel Edwards-Klose confirmed earlier this week that the IEC has sent formal confirmation of the new councillors.
They will be welcomed at a special council meeting scheduled to take place next Monday, 23 November.
Good party secretary-general Brett Herron is ecstatic over the party's performance during the by-elections in George and elsewhere in the country. "Good snatched a ward off the DA in Pacaltsdorp, electing our first ward councillor [Hector] not even two years after we launched," said Herron.
Tertuis Simmers, the DA East Region chairperson, thanked the voters of wards 8, 14 and 17 for their continued majority support.
"We also thank our voters in Ward 27 for their support," he said. On the loss of Ward 27, Simmers said, "While we could not maintain voters' mandate for Ward 27, we can assure voters that the DA-controlled George Municipality will continue to serve you. These by-elections were very challenging."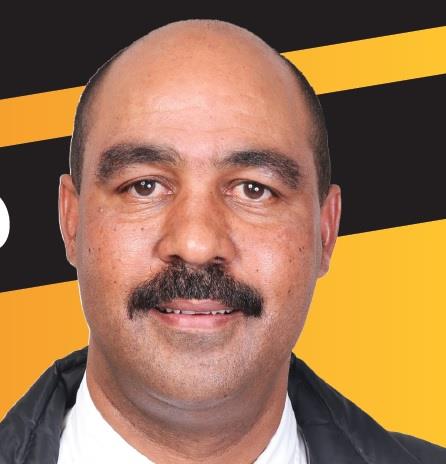 Good Ward Councillor Richard Hector (Ward 27)
Still upbeat
Despite their losses, opposition parties are upbeat about the results.
Major Sokopo, ANC regional secretary, said they have seen the results. "We have seen where we must go to work to improve in 2021. People have seen the DA is not a good governing party, there needs to be alternatives on the table to service the people."
Gert van Niekerk, FF Plus regional coordinator, said the by-elections taught them a lot. "We are relatively satisfied. The outcome is more or less as we anticipated. This is the first time we have really entered and marketed these constituencies," he said. "In 2019 we increased from 0,4% to 5,66% in Ward 8; and increased in Ward 14 from 0,91% to 7,4%; in Ward 17 from 0,28% to 1,69% and in Ward 27 we are up from 1,29% to 2,76%."
Van Niekerk said a large percentage of people did not come to vote - almost 60%. "This still shows that the people are very apathetic towards politics. We foresaw that the DA was going to fall tremendously, and it happened.
The achievements of Good and the PBI are an indication that the DA has done itself a great deal of damage."
PBI communication manager Lucinda Orie said their party is extremely proud of the achievements of all their candidates in the four wards.
"They have definitely increased the blueprint of our party in areas where we have performed poorly in the past."
EFF regional media liaison officer Hein Scheepers said the party is happy with the results as it shows improvement from 2016 and 2019 in certain wards. "We do acknowledge that we started the race late. In wards 8 and 17 we managed to get better results than the ANC." Scheepers said the EFF will be prepared for the mayoral election race for George next year.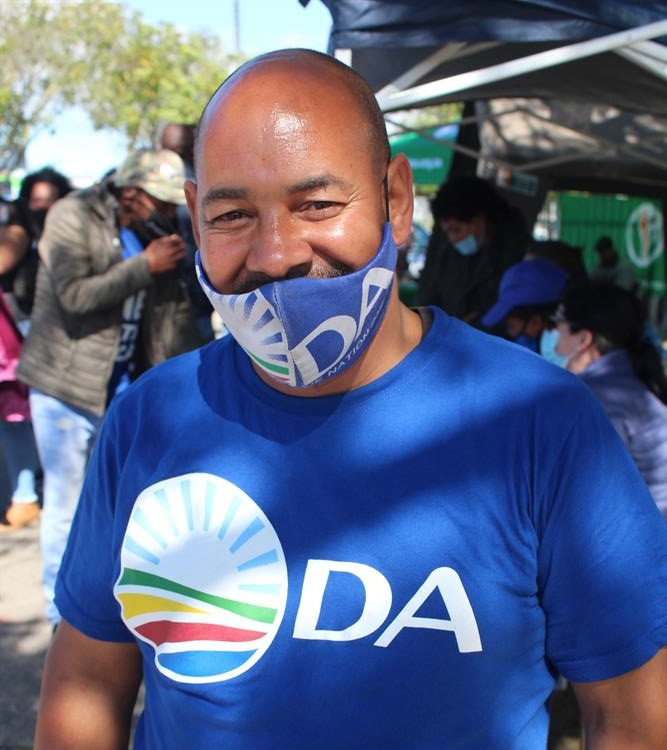 DA Ward Councillor Pastor Melvin Roelfse (Ward 14). Photo: Michelle Pienaar
'We bring you the latest George, Garden Route news'