Video
NATIONAL NEWS & VIDEO - A leopard is treated and cared for by Witbank Veterinary Hospital after it was rescued from a snare.
Deon Cornelius, the owner of UBhetyan-O-Africa just outside Middelburg received information that there was a leopard stuck in a snare on a nearby farm in the area on December 23.
As Deon is an animal lover he knew he had to rescue the leopard before it died in the snare.
So he chemically immobilized the leopard that was in the snare and transported it to Witbank Veterinary Hospital.
Dr Nolan Landman was on duty at the hospital and he was waiting for the leopard to arrive.
The snare was removed and the wound was cleaned out and stitched up.
"On that Sunday evening he was doing well and they hope to release him back to mother nature soon," said Landman.
On Monday, December 31 the leopard was taken back into theatre for the third time as it had severe damage to its chest muscles.
Joining Landman in theatre was wildlife field workers who work hard protecting wildlife.
The Mpumalanga Leopard Conservation group needs your help.
This male African leopard is the 54th badly injured wild leopard being captured for rescue in the Mpumalanga district and brought in for medical treatment, rehabilitation, relocation and release.
Watch a video below:
So far all is being done with funds from the vet and rehabilitation centre.
Money is running out and the leopard still needs to be treated.
Everyone is hoping that this male will heal completely.
Of course the team wants to keep on fighting for this male, like the 53 before him, and the ones that need to be rescued in the coming years.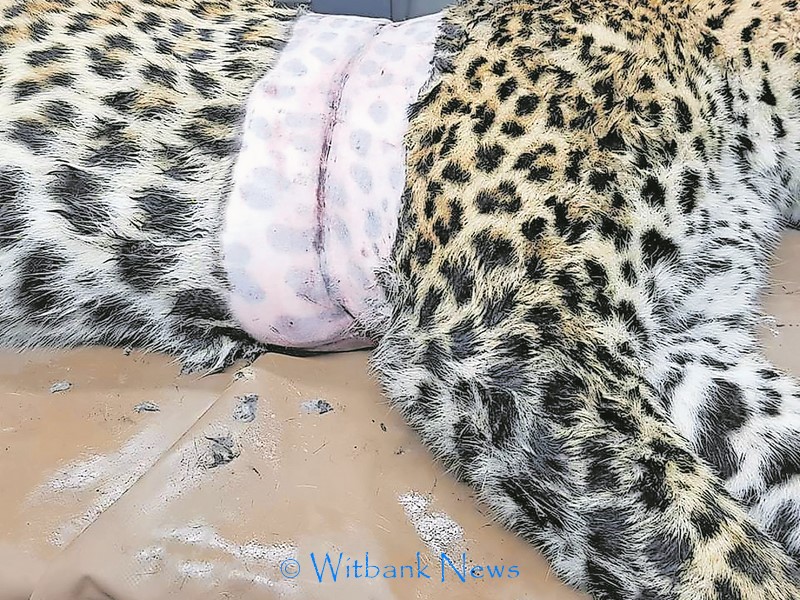 Everyone is hoping that this male will heal completely.