NATIONAL NEWS - Eighteen officials from the Western Cape Department of Agriculture received their wings after completing the South African Civil Aviation Authority examination to obtain a remote pilot license (RPL) needed for flying drones.
The Wings Ceremony at the Elsenburg agricultural training institute was held on Wednesday 5 May.
Speaking at the event, Agriculture Minister Ivan Meyer said the department embraces the fourth industrial revolution and the use of associated technologies.
Drone technology will play an increasing role in optimizing agriculture operations, increasing animal and crop production, and monitoring crop and soil health.
Meyer highlighted that an increase in productivity will increase the power of the agricultural economy, contribute to economic growth and create greater food security.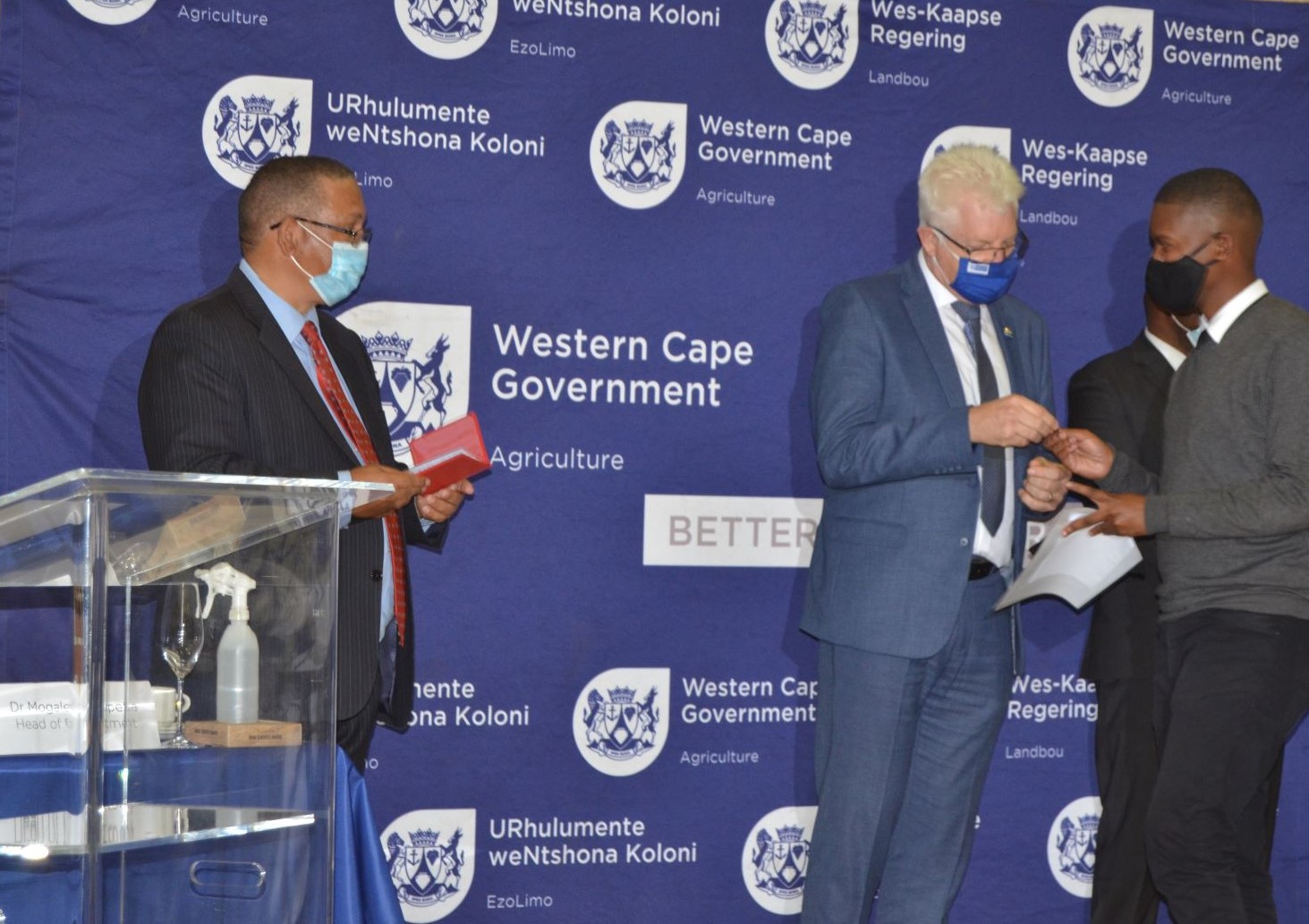 New drone pilot Lonwabo Bham receives his wings from Premier Alan Winde.

Western Cape Premier Alan Winde who attended the ceremony said the province embraces innovation and technology, and specifically drone technology.
He said the growing pool of expertise will ensure even better agricultural production in the province which will create jobs for many more people. "This project is an example of the innovation, agility and courage that we need to keep the Western Cape moving forward in the years ahead."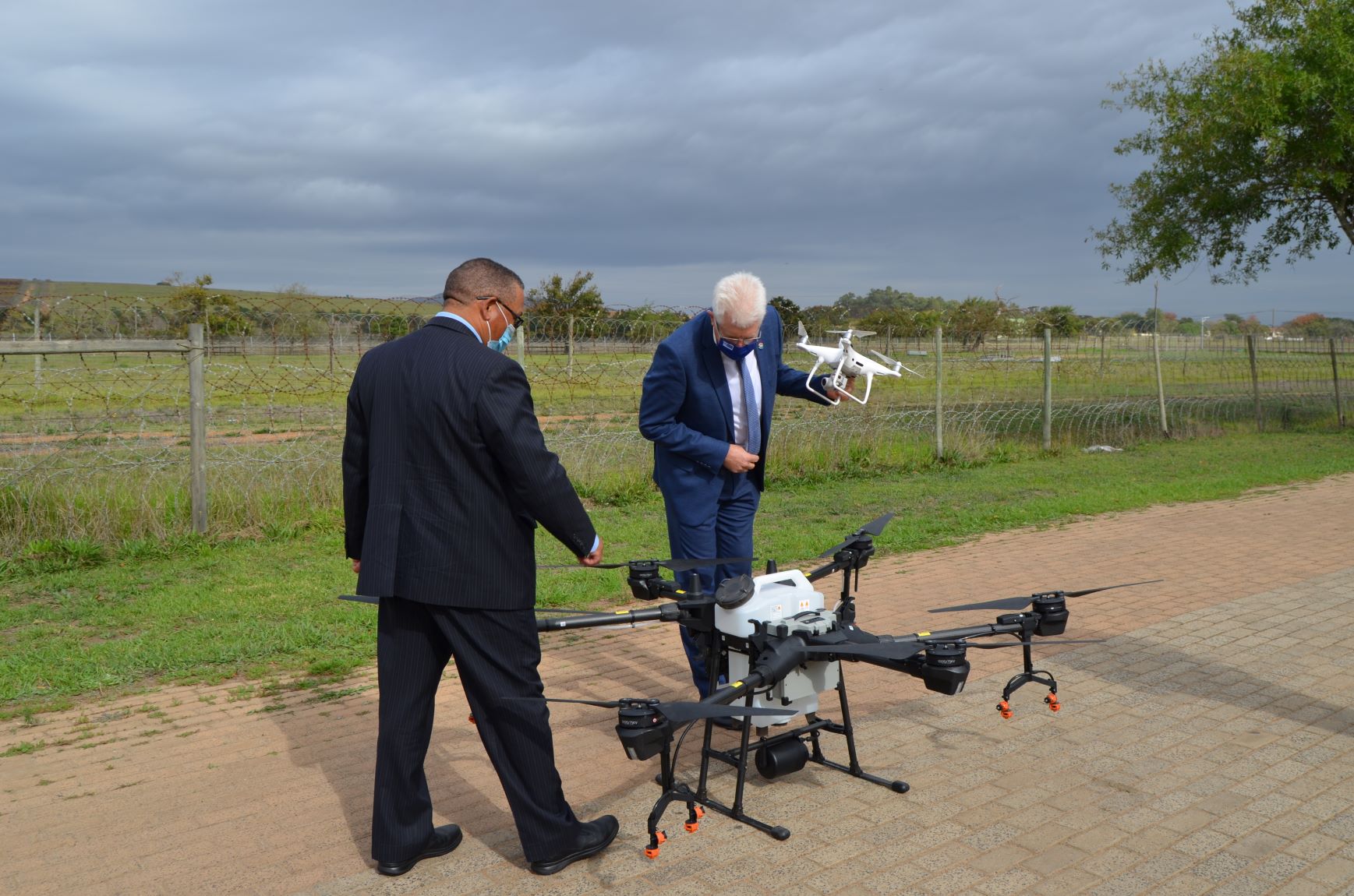 Agriculture Minister Ivan Meyer and Premier Winde admiring a drone.
'We bring you the latest Garden Route, Hessequa, Karoo news'