Snapped days apart on both occasions by carscoops.com, the test mulls still came decked-out in heavy layers of masking making any visual connections impossible. Still resplendent with the #Best4x4xFar hash tag banner on the doors, the 110's biggest difference from the initial model is the return of the tailgate mounted spare wheel, while the 90 came without this feature that will likely be an option.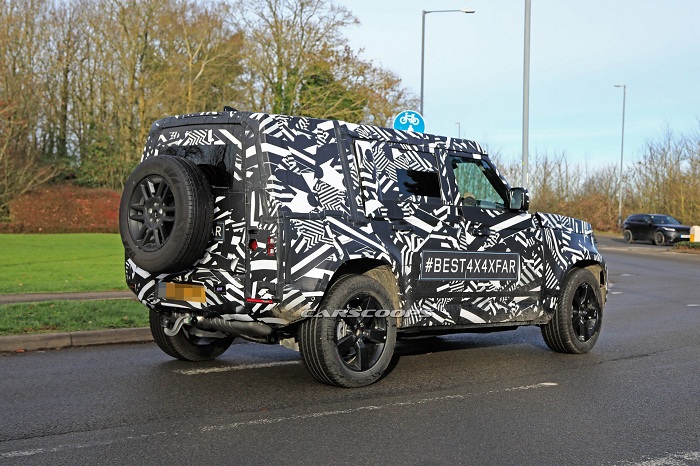 Known internally as L663, the production Defender will differ significantly styling-wise from the DC100 concept shown seven years ago, with a recent report by Australia's motoring.com.au suggesting it will retain the low range transfer case, but, as per the carscoops.com article, ride on a dedicated platform known as Modular Longitudinal Architecture (MLA) that can support a conventional internal combustion engine, a plug-in hybrid powertrain and a fully electric setup.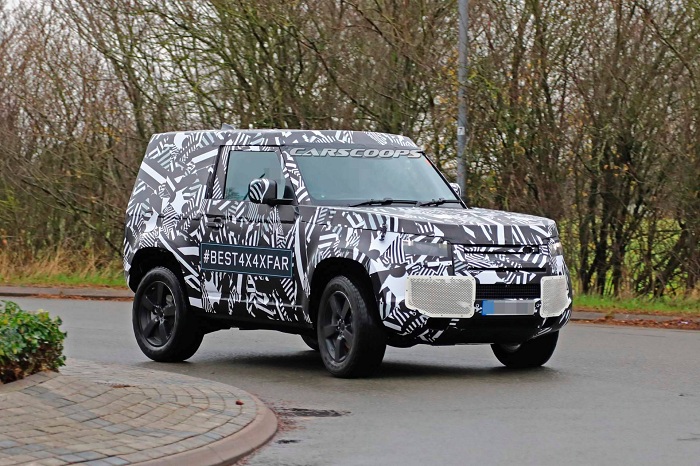 The publication further alleges that the Defender will be outfitted with an independent rear suspension and a choice of axles to improve on and off-road-comfort, though this has yet to be confirmed by Land Rover. In addition to its mentioned bodystyles, a report by Britain's Car Magazine in October alleged that the Defender might even spawn a Sport model similar to the Range Rover Sport, which will be more on-road focused and only due in 2025.
While the prototype spotted in October came powered by a 2.0-litre Ingenium turbodiesel engine according to the Driver and Vehicle Licensing Agency (DVLA)'s website, the final production Defender will have the option of a petrol engine in addition to a plug-in hybrid as mentioned, with some variants set to receive both internal combustion engines with six-cylinders. Sans the limited run Defender Works V8, an automatic gearbox will likely become available as an option for the first time, with a six-speed manual set to be the standard choice.
As per current reports, the Defender could debut towards the end of next year or in early 2020.