KNYSNA MOTORING NEWS - The 10th Simola Hillclimb has concluded with André Bezuidenhout, Franco Scribante and Reghard Roets retaining their respective titles in the shootouts.
King of the Hill racing got under way on Saturday 4 May, with drivers taking on wet conditions throughout the day. The weather remained inconsistent throughout the day, and Bezuidenhout finished the day on top of the overall leaderboard.
Sunday's racing commenced in much drier conditions, but with still a fair amount of cold in the air.
Sunday also saw a whole host of problems with the timing system, which led to a lengthy delay to proceedings.
The King of the Hill shootouts only commenced after 17:00, with drivers having to tackle bad lighting and a cooling track. This, however, didn't stop drivers from clocking impressive times, with all three winners clocking sub-45 second times.
Bezuidenhout won his third straight King of the Hill shootout in the Single Seater and Sportscar Shootout with a time of 36,764 seconds, 0,156 seconds ahead of Robert Wolk.
Roets also won his third successive King of the Hill title, but in the Road and Super Car Shootout, clocking a time of 44,094 seconds in his Nissan GTR R35.
Finally, Scribante also claimed his third win in a row, in the Modified Saloon Car Shootout, which was also his eighth King of the Hill title overall. He managed to run an incredibly fast 39,342 in his Nissan GTR R35.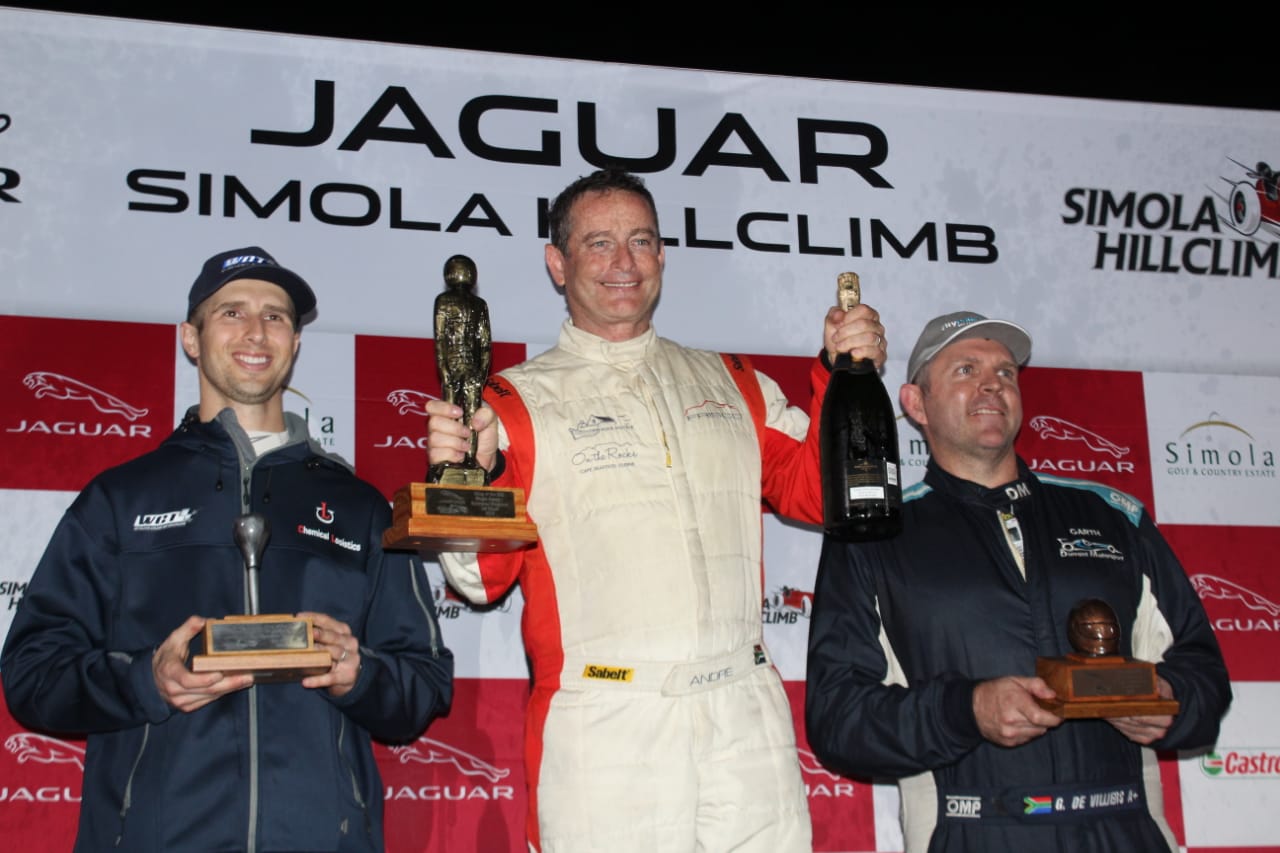 André Bezuidenhout was beyond chuffed with his result.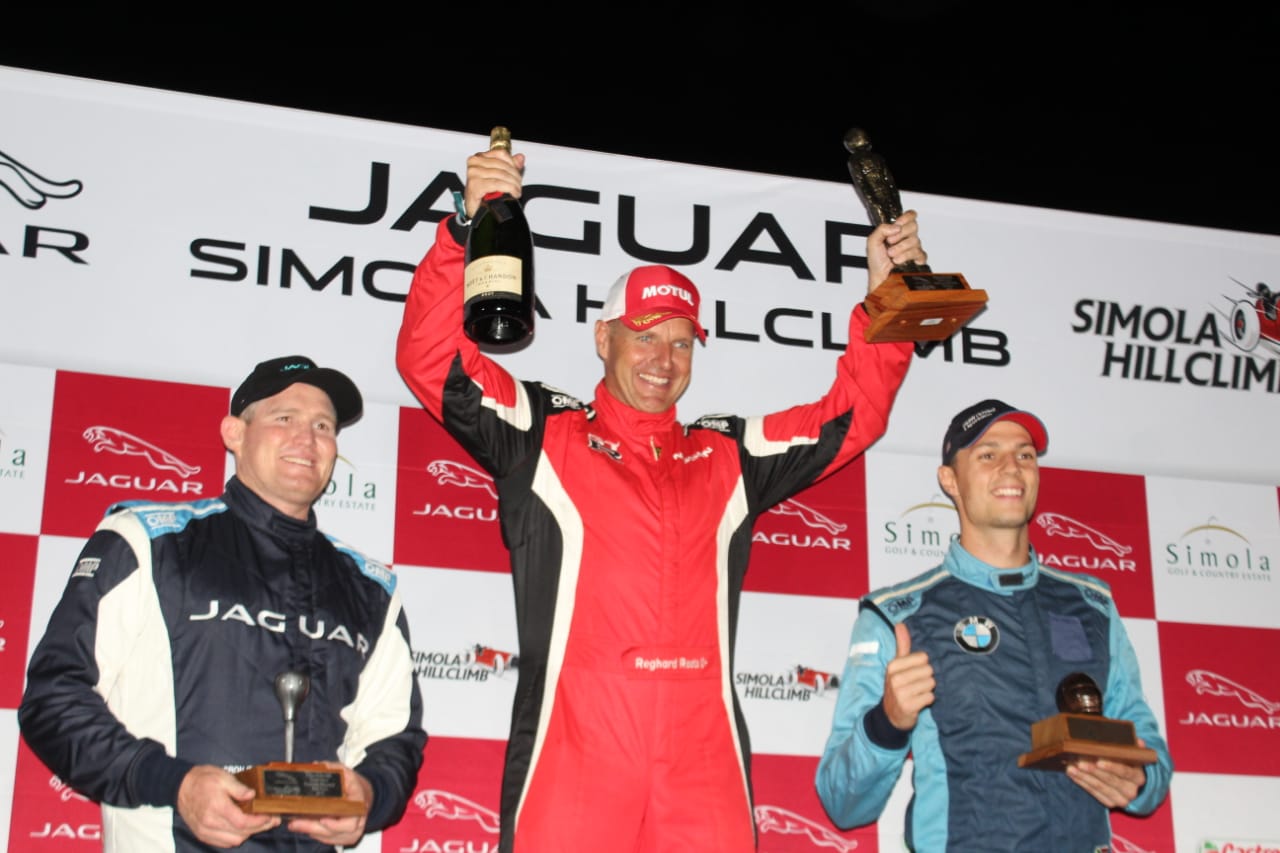 Reghard Roets raises his King of the Hill trophy.
Read previous articles here:
'We bring you the latest Garden Route news'