According to a fresh report from Britain's Car Magazine though, the Scrambler is rumoured to make its official unveiling at the Los Angeles Auto Show next month, the same event where the Wrangler made its premiere 12 months prior.
The first Jeep pick-up since the XJ Cherokee-based Comanche went out of production in 1992, the Scrambler takes its name from an open-deck version of the CJ-8 sold until 1986, and based on reports, will be offered as a double cab version derived from the Wrangler Unlimited. It will also be FCA's first medium-sized pick-up since production of the Dodge/Ram Dakota wrapped up seven years ago.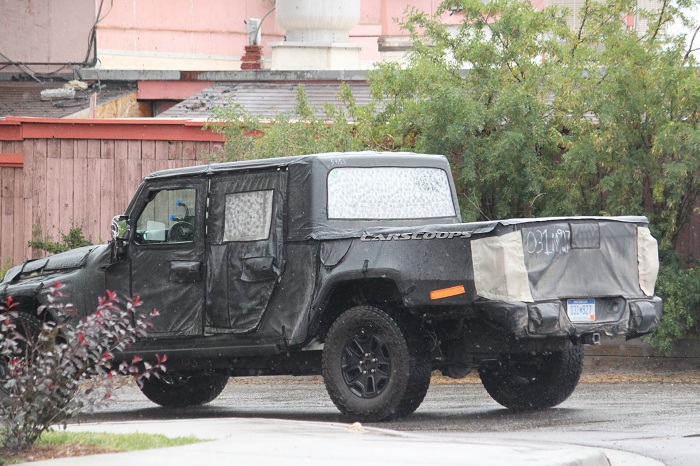 With a reported overall length of 5.2m, the Scrambler will not only mirror the Wrangler inside, but also up front with a choice of two petrol engines; the normally aspirated 213kW/353Nm 3.6-litre Pentastar V6 and the hybrid assisted 2.0-litre turbocharged Hurricane four-cylinder that punches out 200kW/400Nm.
Not yet available in the Wrangler, FCA will reportedly also add the 177kW/600Nm 3.0 CRD V6 turbodiesel from the Grand Cherokee and Ram 1500 in 2019, while models sold in Europe will be equipped with the smaller 2.2 CRD oil burner that makes 147kW/450Nm. Aside from the Pentastar that will be offer a six-speed manual gearbox, all other models will be fitted as standard with the ZF-sourced eight-speed automatic.
IMAGES from carscoops.com