MOTORING NEWS - The European circuit racing scene has always provided a varied and prolific number of championships and circuits for aspirant young drivers.
An effective "talent spotting" system ensures the major teams and manufacturers have a depth of talent to be nurtured.
Most of the current manufacturers in F1 have operated young driver programmes for many years with great success. Four-time world champion Lewis Hamilton is an example of the effectiveness of such programmes, after many years under the guidance of the McLaren organisation. Many of the teams have similar programmes, which means exceptional young drivers have the opportunity of realising the dream of becoming part of an F1 team.
Recent regulation and rule changes have limited the amount of testing and this adversely affects the possibility of giving more track time to the aspirant graduates to hone their skills in a F1 car. Simulators are a proven method but time on track is always the real proof.
Currently the sport has many young drivers waiting in the wings for one of the limited seats available next season.
Lando Norris is a name in the spotlight. The 18-year-old Englishman is a product of the McLaren young driver programme with an enviable track record, having won several championships in the last three years and currently competing in Formula 2. Norris will debut as team-mate to Carlos Sainz Jnr for the McLaren F1 team in 2019.
Ferrari has promoted this year's F1 rookie, Charles Leclerc, to partner Sebastian Vettel in 2019 - replacing Kimi Raikkonen who takes the young Frenchman's place at Sauber Alfa Romeo.
Rumours are that the Finn's partner will be another Ferrari protégé, Antonio Giovinazzi, whose limited F1 career comprised substituting for Pascal Wehrlein for two races at Sauber last year.
Mercedes-Benz continues to produce a number of exceptional young drivers - Pascal Wehrlein, Esteban Ocon and George Russell. The 20-year old Englishman is tipped to replace Lance Stroll at Williams if the Canadian should move to Racing Point Force India next year.
I applaud the manufacturers' involvement but am concerned by difficulties facing several extremely talented drivers whose future is not as rosy as it first appeared.
With Norris going to McLaren, current team-mate, Stoffel Vandoorne, is forced to leave at the end of the season.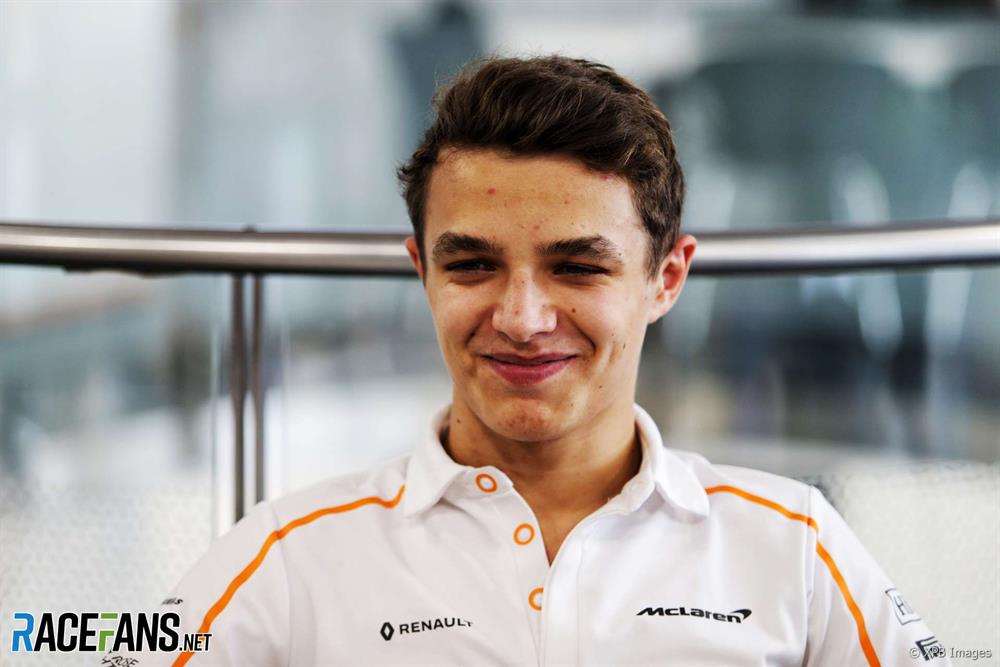 Lando Norris.
The 26-year-old was a graduate of the McLaren programme with multiple championship victories under his belt, including the 2015 GP2 championship. One has to sympathise with the Belgian. He has not provided great results, but neither Vandoorne nor Fernando Alonso ever had a car to allow them to demonstrate their abilities. So he now finds himself without a seat for 2019 and Norris will face a real challenge in an uncompetitive car.
It is also difficult for the Mercedes young drivers. Wehrlein will leave the team at the end of this season, despite F1 experience with both Manor and Sauber. He took the title in the 2015 DTM series before his move to open wheelers and has spent this year back in the touring car world. With his Mercedes link in place, Wehrlein was dropped from the Sauber team after their decision to forge a closer alliance with Ferrari.
Ocon is another young driver who finds himself in a difficult situation, with no guarantee of being in F1 next season. With his seat at Racing Point Force India about to be filled by Stroll, whose father heads the consortium that bought out the team, it does not bode well for the young Frenchman.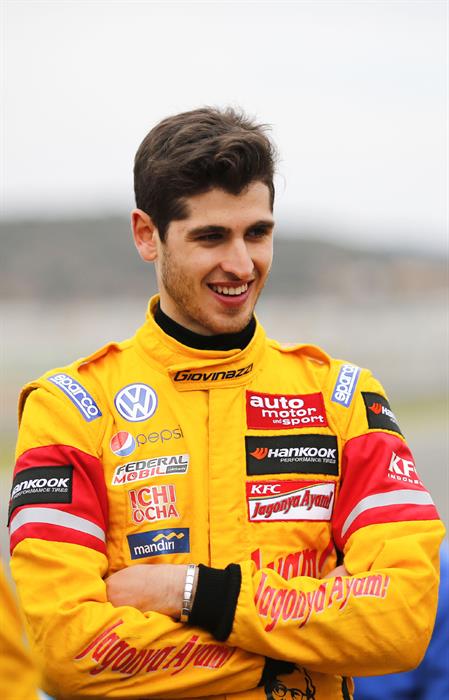 Antonia Giovinazzi.
Despite the best efforts of himself and Mercedes team boss Toto Wolff, it appears that being a graduate of a manufacturer's programme can be disadvantageous.
It would appear that Ocon's obvious ties to Mercedes has become a problem to opposition teams worrying about the possible transfer of information to his mentors.
So we have one McLaren and two Mercedes young drivers looking for employment, with the hardest one to accept Ocon. This is the driver that has accrued many points for Force India over two seasons. Wolff has tipped Ocon to be a future champion and has confirmed that he will not be releasing him from the programme. However, he did express the possibility of Ocon being on the sideline for 2019.
So we have driver development programmes designed to bring new blood into the sport. Very admirable.
But with only ten teams at present and a total lack of new entrants for 2021 and beyond, the number of seats are extremely limited.
Perhaps Wolff's proposal of a third car to be driven only by these new drivers does have some merit.
Article: John Floyd - Citizen Motoring
'We bring you the latest Garden Route, Hessequa, Karoo news'