MOTORING NEWS - The Kingsley Holgate explorer team completed its Mzansi Edge Expedition to track the outline of South Africa by Land Rover and mountain bike, two weeks ago. Clocking up over 16 000km in just 80 days, the team tracked the outline of South Africa's land borders including a circumnavigation of Lesotho.
During their trip they delivered over 250 000 meals, face masks, sanitising soap and digital thermometers to early childhood development centres, orphanages and families in need.
And, according to Kingsley Holgate, the new Land Rover Defender performed faultlessly in the toughest conditions South Africa has to offer.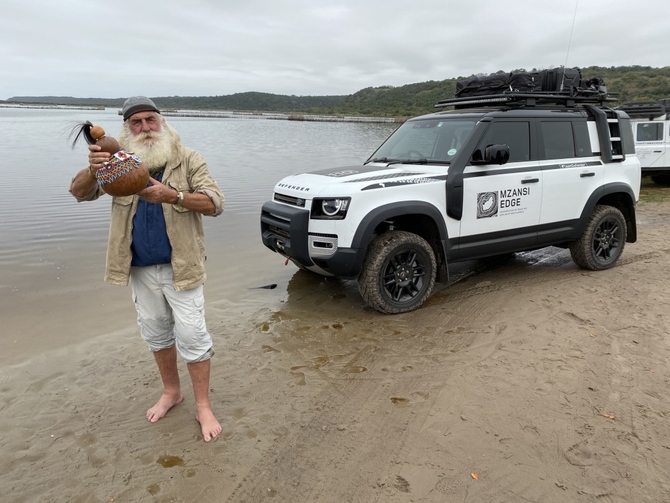 The Mzansi Edge Expedition started in Kosi Bay, KZN in mid-September with the filling of the Holgate's symbolic Zulu calabash.
The trip started in mid-September at Kosi Bay mouth in northern KwaZulu-Natal with the filling of the Holgates' symbolic Zulu calabash that travels along on every humanitarian and geographic journey, and again ended there in December.
"This expedition turned out to be one of the most extraordinary journeys I've ever undertaken without leaving my home country," said Holgate, who has completed over 30 expeditions to every country on the African continent.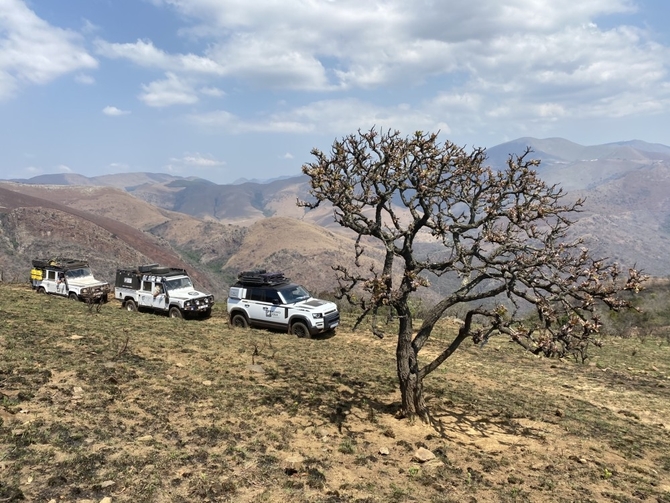 The Barberton Makhonjwa Mountains in Mpumalanga is a world heritage site.
"Every day was a new adventure and we were constantly amazed at the spectacular beauty, geographic diversity and rich history to be found all along South Africa's borders and coastline, as well as the kindness and hospitality of the people." Read the full story of their amazing journey online.