Gallery
GEORGE NEWS - Tyholorha Primary School started the first day at assembly, with prayers and motivational speakers who came to encourage the learners to take their studies seriously.
The police were also there to warn children about the dangers of crime.
Click here for a photo gallery.
Everything seemed to be going well as 212 Grade 1 learners remained calm and collected at the assembly with no sign of tears.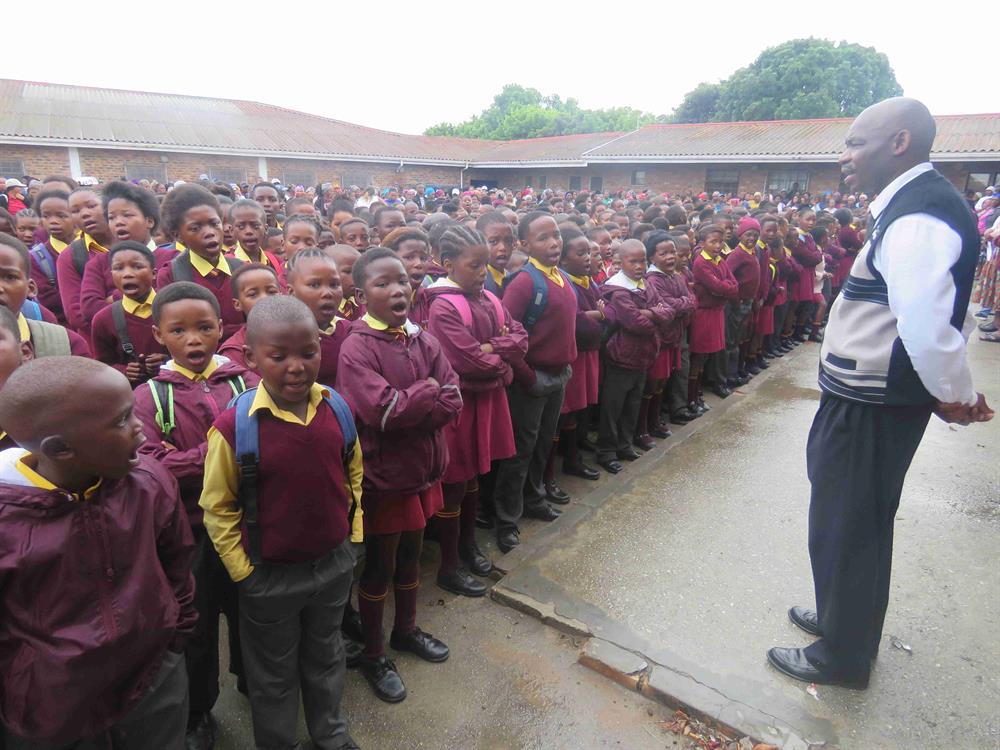 The principal, Mcedisi Ntentile, addressing the children at assembly. Photos: Zolani Sinxo
'We bring you the latest George, Garden Route news'