GEORGE NEWS - Uniondale Integrated Empowerment Projects (Uniep) offered an entrepreneurship course to 20 young and eager to learn men and women from Thembalethu.
The training took place at the Thembalethu Thusong Centre from Friday 17 to Saturday 18 July and introduced the students to the world of business, teaching them how to start a business and make a success of it.
Horatius Strydom, of Uniep, said they embarked on the training programme as there are thousands of new job seekers every year and mostly it is impossible for them to get jobs.
"The formal economic sector or even public service sector cannot accommodate all job seekers, especially the young job seekers. With this training we hope these young people will be motivated to seriously consider starting their own businesses, which will help them to put bread on the table," said Strydom.
Strydom added that the names of each participant will be given to the National Youth Development Agency (NYDA) for possible further financial support to establish their micro-businesses.
"We will also ensure ongoing mentoring and support to these young people and we will be there to make sure that their businesses are established," he said.
Lwandisa Ngxabazi, who attended the training, said she welcomes this opportunity and believes that it will help her fulfil her long-time dream of starting a business.
"I feel motivated, and I have learned a lot. You don't need to have lots of money to start a business; with proper planning and hard work everything is possible," said Ngxabazi.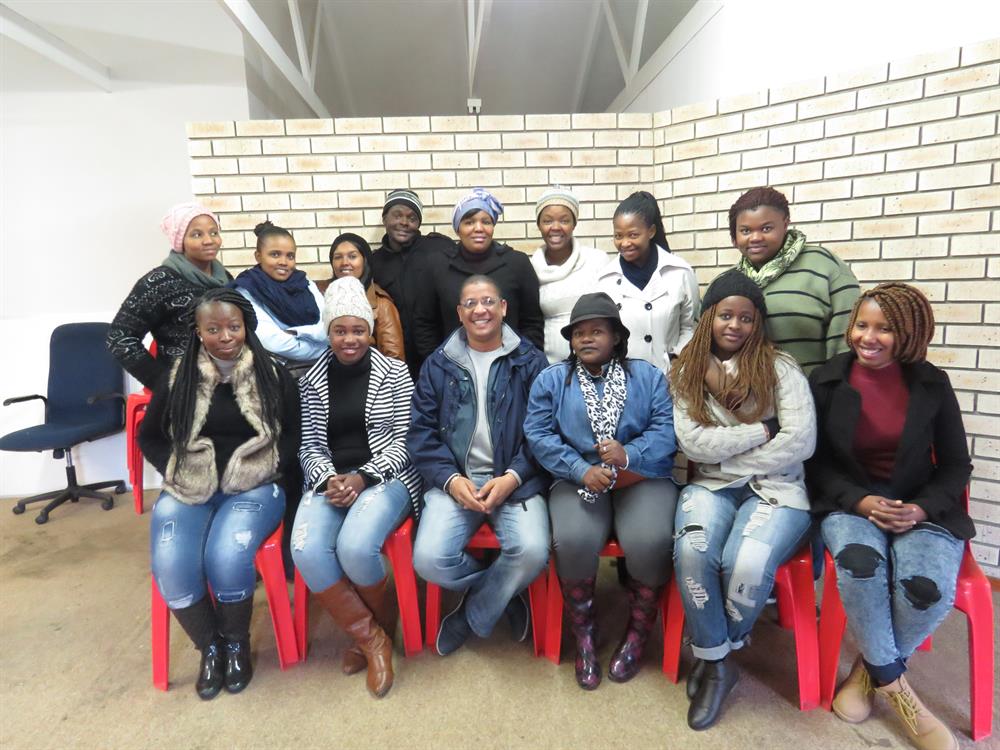 These young people completed an entrepreneurship course. Front from left are: Lwandisa Ngxabazi, Zizipho Moyubhe, Horatius Strydom, Azola Mtiyedwa, Asanda Plaatjies and Matshidiso Makhele. Back: Thembakazi Mbula, Beaundre Jansen, Alexis Jansen, Luzuko Gantsi, Busisiwe Aseni, Noluvo Xipu, Akhona Khahlulo and Sandiswa Booysen.
ARTICLE AND PHOTO: ZOLANI SINXO, GEORGE HERALD JOURNALIST
'We bring you the latest George, Garden Route news'