SOUTHERN CAPE NEWS - The story of a Rhodes University student who took her own life last week, suffering from depression after she was raped, has shocked the nation, but for some it has opened old wounds.
On Friday 3 August, Khensani Maseko (23) Maseko took her own life. Her family, friends and the larger community of colleagues and peers are devastated.
Her death sparked a debate about women abuse and depression in South Africa; of how women endure the stigma of rape and physical abuse up to the point of taking their own lives. One woman who knows all about this and suffered the same pain is Thembalethu resident Olivia Madikgang Appie (32) who has attempted to take her own life about 13 times.
Appie has lived with depression unknowingly for most of her life. She said she started feeling different after she was raped at the age of five by a family friend who was 30 years at the time. Her first suicide attempt was at the age of 8, when she swallowed rodent poison, a mixture of pills and bleach.
At the age of 13, she finally told her parents about the rape incident. They didn't believe her at first and assumed that she was pregnant. They thought she claimed to have been raped to explain being pregnant. In many families, once a child talks about rape, immediately it is assumed that something is wrong with her or that she has become sexually active.
"My family took me for a pregnancy test and when the results were negative I started the process of counselling [for being a rape victim]. The question from everyone was why I hadn't talked about this earlier. I was just a child and never knew how I would put this to my parents and how they would react," says Appie.
Appie during the #JusticeForHlompho campaign march. Photo: Zolani Sinxo
In the years after she told her parents about the incident, Appie started to withdraw from society and her friends and acting like a tomboy, rejecting everything feminine.
"I grew very defensive and aggressive and always felt the need to protect myself from people, even when there was no reason to do so. I was very violent towards other kids and people in general.
"The feeling of guilt and uselessness, the feeling of loneliness and hopelessness, like people don't understand me, never left me."
These feelings became worse for Appie when she was pregnant with her daughter. She again tried to commit suicide, even after the baby was born. "I lost my job while pregnant and I felt, 'What kind of mother I will be? How will I be able to raise this child? I won't be a perfect mother'," and so on. These thoughts were constantly on my mind."
On 28 October last year, Appie again wanted to kill herself. She even wrote a suicide note. This was when her mother and aunty realised that she needed help.
"I went to Famsa and started the process of counselling. I also went to the clinic and was told I was indeed suffering from depression and I have been on medication ever since," says Appie. Today, she is glad that she is still alive and enjoys her beautiful little daughter.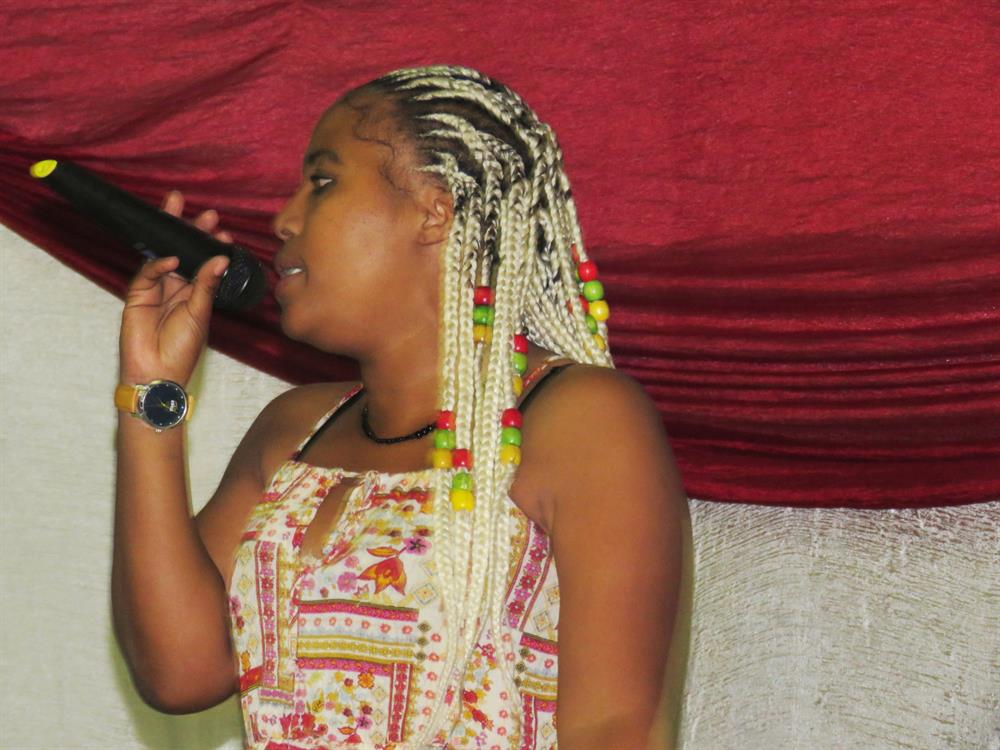 Appie says that women who have been raped are not alone. They can get help before it's too late. "There are a lot of people who have been raped in Thembalethu, but because of the stigma associated with rape, people tend to keep these things to themselves until it's too late.
"We need to start supporting each other as women and speak out about these things. It's not our fault that we have been raped. We need to end this. Let's speak out and give hope of life to those who might want to take their own lives," says Appie.
'We bring you the latest George, Garden Route news'