GEORGE NEWS - A 16-year old boy sustained serious injuries when he was hit by a concrete bollard that dislodged when it was hit by a speeding bakkie in Victoria Bay earlier this afternoon, Thursday 29 April.
Initial eyewitness reports stating that the vehicle hit the boy, were found to be false.
According to Southern Cape police spokesperson, Sgt Chris Spies the vehicle apparently experienced mechanical difficulties after which the driver lost control and collided with concrete bollards at the bottom of the road.

"One of the bollards hit the child," Spies said.

The boy sustained serious fractures to both legs and was transported to hospital by ER24 paramedics.
Metro Ambulance Service paramedics assitsed on the scene.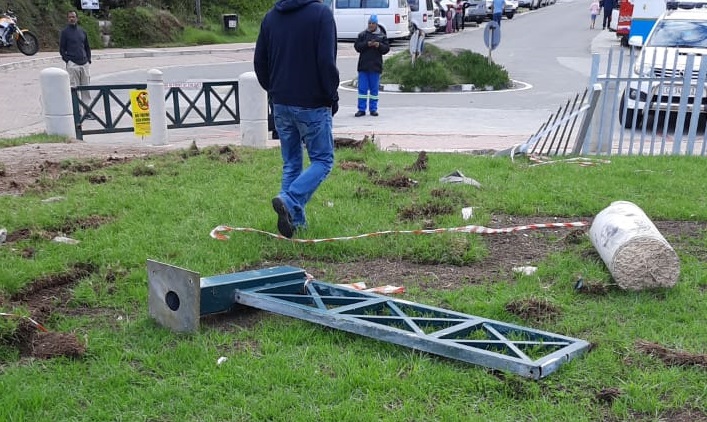 The vehicle crashed through the concrete barrier poles.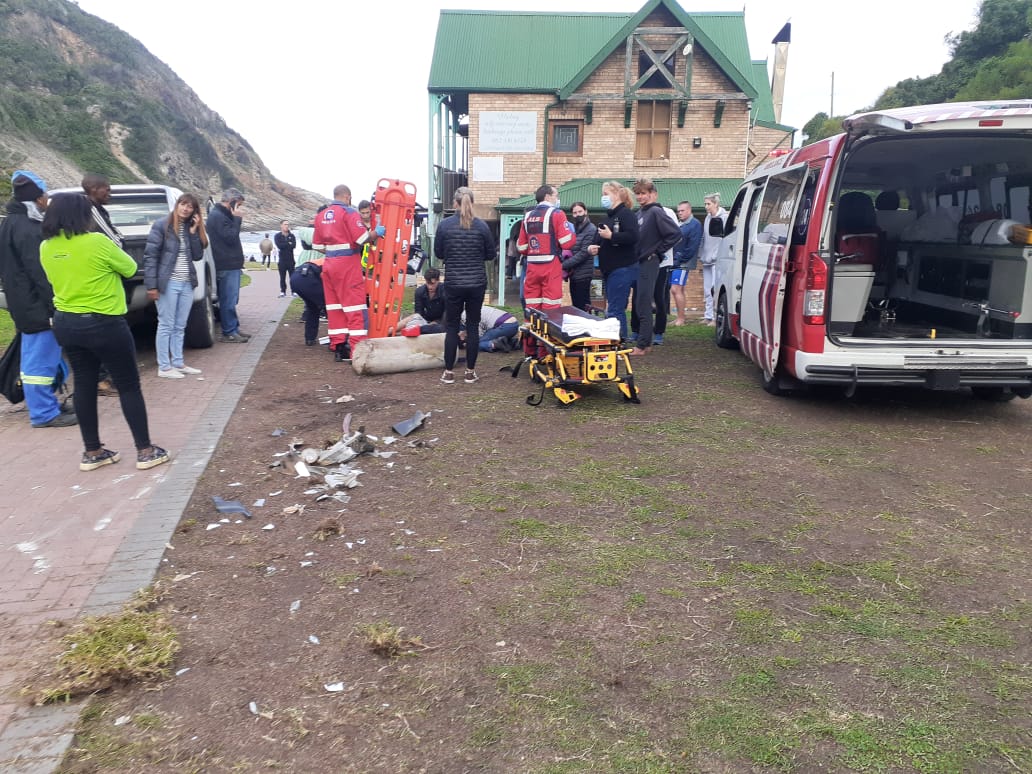 On the accident scene this afternoon.
'We bring you the latest George, Garden Route news'