GEORGE NEWS - Only the ancestors can nominate you to undergo this journey. It is a journey that gives Nomathongo Femele mixed emotions whenever she thinks about it.
When the ancestors appeared to her in a dream, Nomathongo had no choice but to accept the calling to become Igqirha (traditional healer).
On Saturday 19 November, Nomathongo began her long journey of Ukuthwasa to become Igqirha which is called ukuphahla uvume intwaso.
According to Loyiso Zenzile, the man who will be taking Nomathongo through the journey of Ukuthwasa, the process can be very lengthy as she has to pass various stages to qualify as Igqirga.
"Ukuthwasa is to accept the calling of becoming Igqirha, where someone who has experience and has already undergone the process will guide you and show you how to communicate with your ancestors and all the other processes involved," said Zenzile.
Zenzile said the process involves consulting with your family members and ancestors where a cow will be slaughtered, Imvuma Kufa (accepting the calling ritual), Ukuphehlelelwa (the training) and so on. Depending on some cultures and how the ancestors want it to be done, this process normally takes between five and nine months and sometimes even longer.
In spite of all the sacrifices and the money she has to spend, Nomathongo is ready to accept her calling. "I have been having these dreams for some time, and there came a point where I could no longer ignore them.
The ancestors have spoken and if this is what they want me to be, then so be it. I am ready to face whatever is ahead of me," said Nomathongo.
For the duration of the process of Ukuthwasa, Nomathongo's lifestyle will change completely as she now has to obey certain strict rules such as abstaining from sexual intercourse, not eat certain foods, and to sleep on the floor.
To accept the calling is nothing to be ashamed of - over the years many South African celebrities such as TV personality, Boity Thulo has also accepted the calling.
Another example is Buhle Mda of The Soil, who also took a long break from her music career to undergo the process of Ukuthwasa. She is now back on the stage.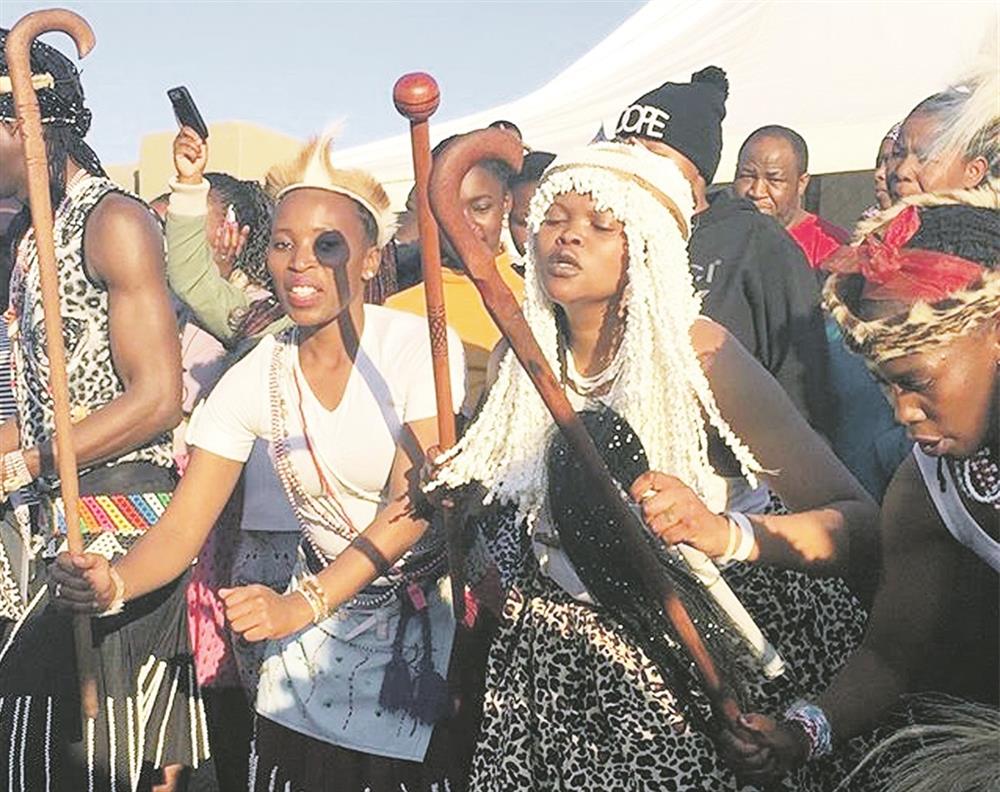 Buhle Mda (middle) of The Soil recently graduated as Igqirha. Photo: Daily Sun
ARTICLE: ZOLANI SINXO, IDINGA EDITOR
'We bring you the latest George, Garden Route news'