GEORGE NEWS - Jörn Bernhardt, a retired economist with more than 40 years' experience in NPOs (non-profit organisations) from Germany, had some harsh words on Thursday regarding the entrances to the Garden Route Botanical Garden (GRBG) in George.
He said especially gate 1 looks "terrible".
Bernhardt visited the gardens for the past few weeks. The GRBG received support from the German government in the form of their Senior Expert Service (SES).
This is a skills development programme where skilled professionals are sent to NPOs in developing countries in order to assist with pertinent issues such as fundraising.
Bernhardt made his final presentation on Thursday (17 October) to stakeholders.
He added that he is optimistic about the future of the gardens: "People must start dreaming big. The GRBG is unique."
Finn Rautenbach, manager of the GRBG, told the George Herald after the meeting that the matter of the entrances is already receiving attention.
"We would like people to get involved for example a architect that can us with a design."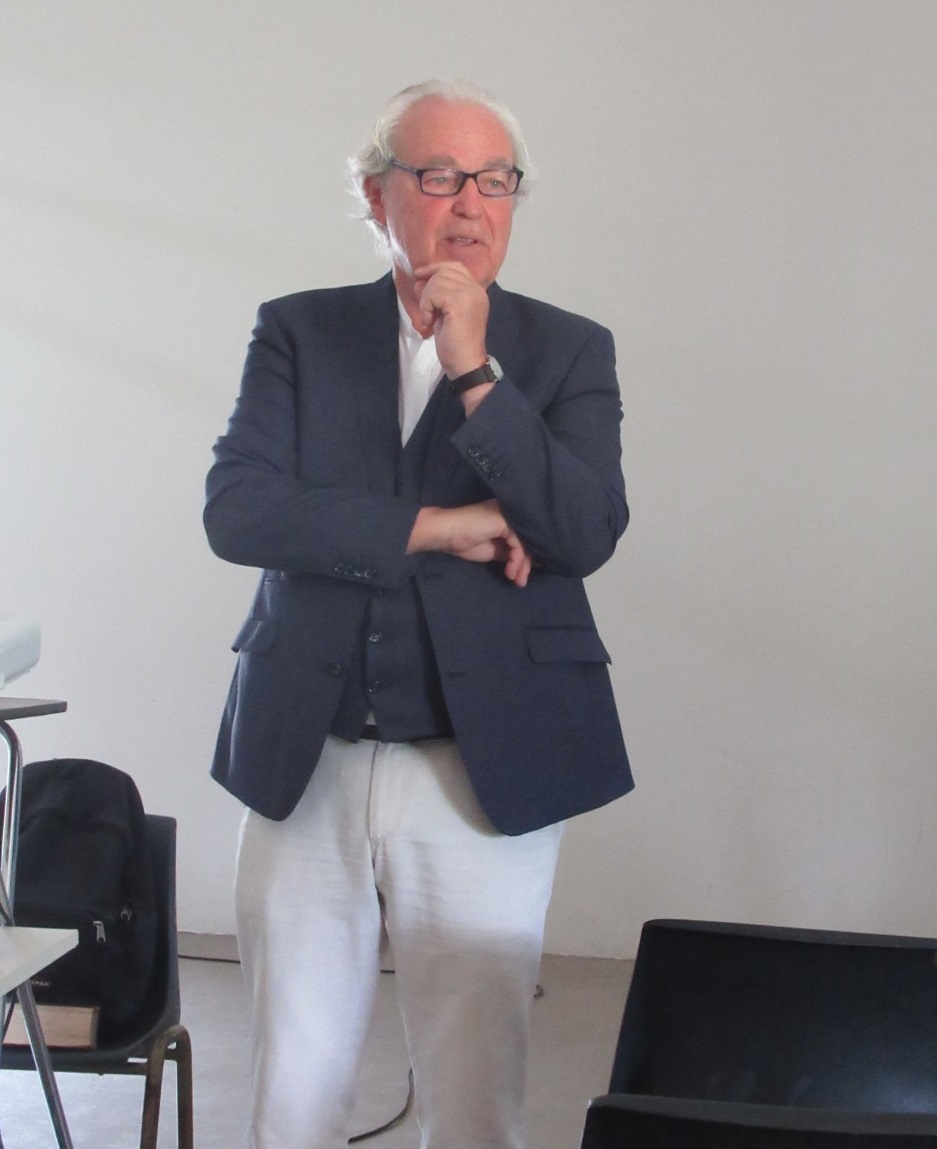 Jörn Bernhardt, a retired economist from Germany making his final presentation on Thursday at the Garden Route Botanical Garden (GRBG) in George. Photo: Eugene Gunning
'We bring you the latest George, Garden Route news'