Update
GARDEN ROUTE NEWS - Mark Willemse resigned as speaker of the Eden District Municipality with immediate effect on Monday 11 June. This follows after he was nominated to fill the position of Knysna mayor in a surprise move at a Knysna Special Council Meeting last week. Willemse retains his position as the Knysna council representative at Eden.
At a Special Council Meeting yesterday, Wednesday 13 June, DA councillor Barend Groenewald from Mossel Bay was elected as acting speaker for Eden to enable Council to continue with its operations and organisational activities.
The DA (2), ANC (7), Cope (1) and a representative of the KUC (Knysna United Congress) teamed up to lift Eleanore Bouw-Spies from the mayoral chair. Bouw-Spies was ousted by 11 votes against one, following a motion of no confidence in the mayor by ANC councillor Victor Malosi.
Eight DA councillors and two coalition party councillors (an independent and an ACDP councillor) left the meeting during the proceedings. Two remaining DA councillors, Willemse and Peter Myers, together with the rest, formed a quorum and voted in favour of the motion, while Knysna Speaker Georlene Wolmarans voted against the motion.
Willemse was nominated as mayor by Myers and was seconded by the ANC chief whip Mertle Gombo. Elrick van Aswegen (Cope) is currently the deputy mayor and Georlene Wolmarans (DA) is still the Knysna Speaker.
Cllr Barend Groenewald pledges his commitment to the role of Speaker and to Council. On his right is Municipal Manager Monde Stratu.
Listen to a sound clip here:
Willemse said earlier that he is a very loyal DA member and that the motion of no confidence against Bouw-Spies was an act of conscience, motivated by her poor management of the municipality and the DA party. DA Western Cape Leader Bonginkosi Madikizela expressed his displeasure in the way the motion was handled, not informing the party about their plans, and the fact that Willemse accepted a second executive position as mayor while he was the Eden Speaker.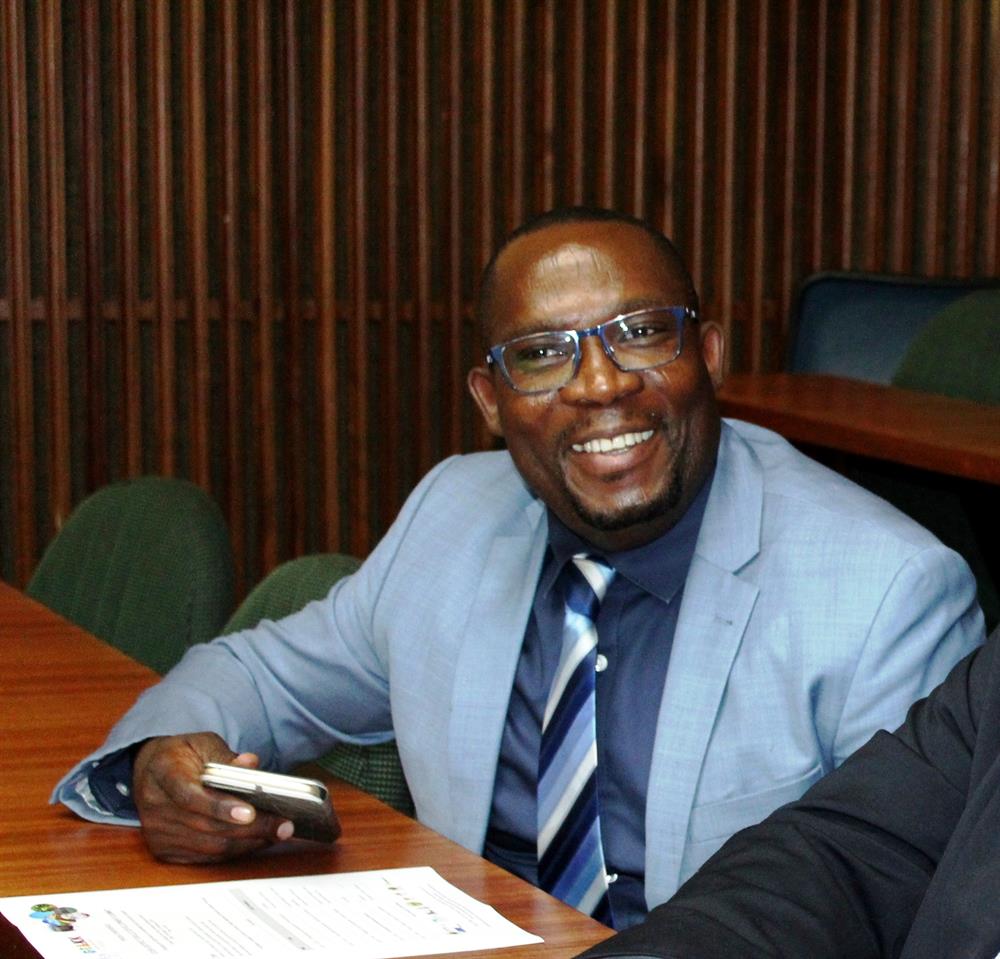 Western Cape DA leader Bonginkosi Madikizela.
"Voting with your conscience becomes questionable if you are the direct beneficiary, which is the case here," said Madikizela.
In a press release by Eden, Willemse extended a word of gratitude to the Eden District Municipality for their leadership and support during the period that he served as Speaker and wished Council all the best for the future.
Communications officer Marillia Veldkornet said, "Eden District Municipality thanks Willemse for his leadership role during the years which he served as Speaker and wish him well in his political career."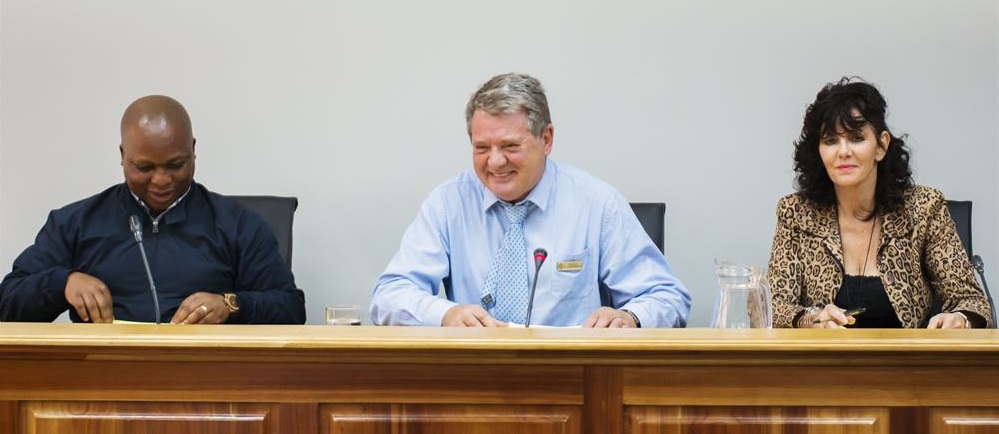 From left are Municipal Manager Monde Stratu; Acting Speaker Barend Groenewald; and Executive mMnager of Corporate Services, Trix Holtzhausen.
Read a previous article: Willemse resigns as Eden Speaker
'We bring you the latest Garden Route, Hessequa, Karoo news'