WESTERN CAPE NEWS - This morning, Minister of Finance and Economic Opportunities, David Maynier and I visited some Long Street businesses to hand over Covid-19 business safety kits.
These kits contain sanitizers, masks and informational posters and flyers to help stop the spread of Covid-19.
We visited restaurants, coffee shops, takeaways and clothing stores to hand over the kits which will help to keep staff and customers safe this festive season.
The province has made 11 000 of these kits available to small and informal businesses across the province to support safe trade.
The Western Cape is experiencing a resurgence of Covid-19 cases and ahead of the festive season, it is important that businesses and individuals alike play their part in ensuring that we flatten the curve.'
Behaviour change is the most effective tool we have against this virus until a vaccine becomes widely available. If we all ensure that we are taking the appropriate safety measures this December, we can save both lives and jobs.
In addition to behaviour change, we have also increased enforcement and we are working with law enforcement, SAPS, traffic services and the Western Cape liquor inspectors to ensure that businesses are abiding by the regulations and are adhering to safety protocols.
I was happy to see a number of businesses along Long Street have safety measures in place, ranging from signs showing the maximum number of people allowed inside to "no mask no entry" signage.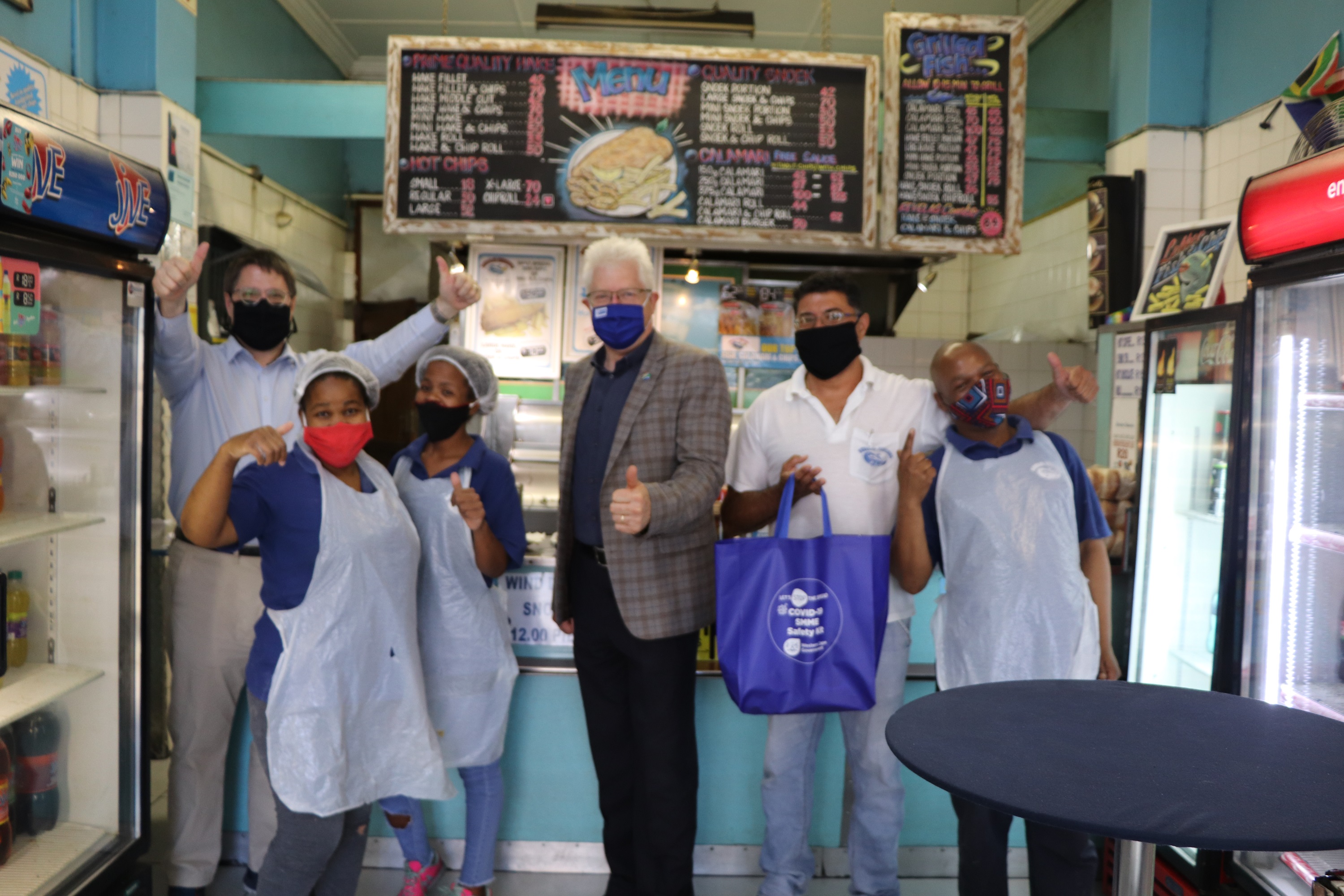 Businesses can support our efforts to flatten the curve by:
Ensuring that all staff and customers wear masks.
Hand sanitizers are provided for customers and staff
They limit the numbers of people allowed inside venues and stores
Doors and windows are opened to allow for air flow
High traffic surfaces such as counters, card machines and door handles are regularly and throughly sanitized.
Positioning tables to allow for social distancing, and where possible, allowing for outdoor seating.
We encourage residents to support businesses but to do so safely so that we continue to slow the spread:
You can do this by:
Wearing your mask
Keeping a distance of 1.5 meters and avoiding queues if possible
Avoiding places which are crowded, which do not allow for social distancing and which do not appear to be well ventilated.
Staying home if you feel ill or are experiencing symptoms.
A study released by FinFind in collaboration with the Department of Small Business Development has found that 42% of small businesses in South Africa were forced to close as a result of the lockdown.
The impact on jobs and livelihoods of these closures is enormous and it is for this reason that we should all do everything in our power to get the resurgence under control through our own actions.
This is how we will save both lives and jobs.
Update on the coronavirus by Premier Alan Winde
As of 13:00 on Wednesday 9 December, the Western Cape has 15 986 active Covid-19 infections with a total of 143 368 confirmed Covid-19 cases and 122 478 recoveries.

The Western Cape has recorded 35 additional deaths, bringing the total number of COVID-19 related deaths in the province to 4904 .We send our condolences to their loved ones at this time.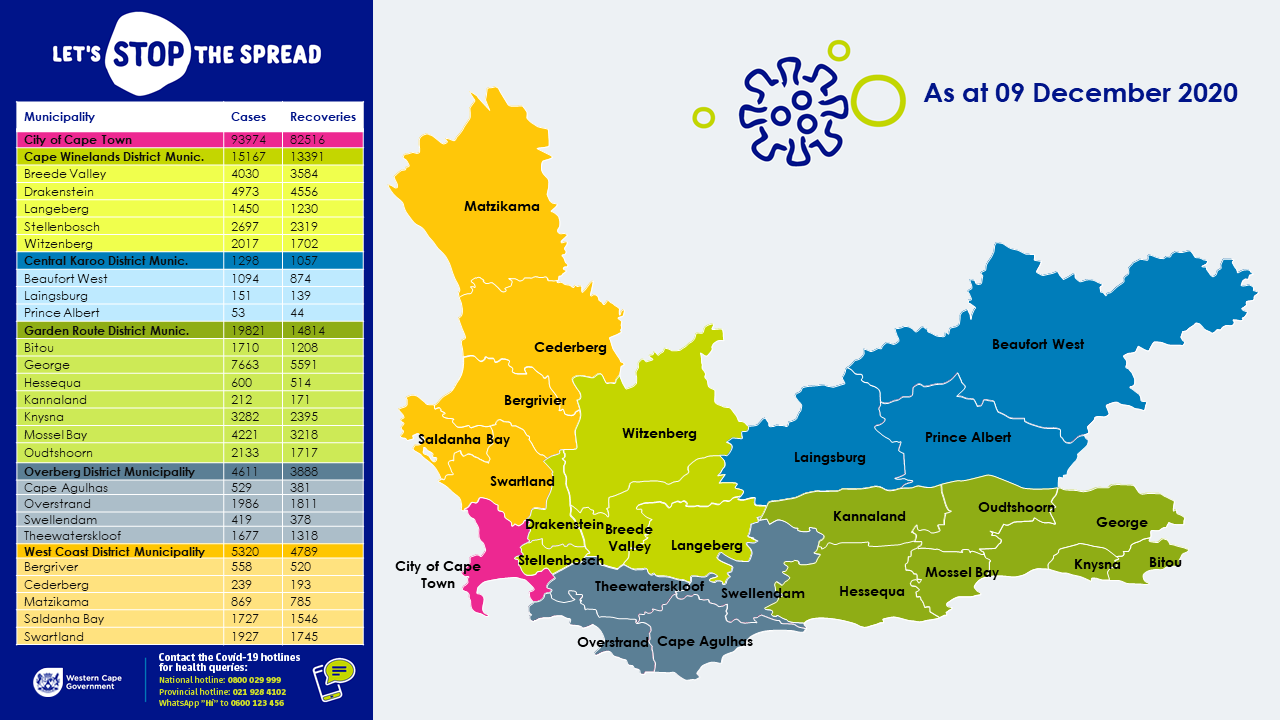 'We bring you the latest Garden Route, Hessequa, Karoo news'