GEORGE NEWS - The Southern Cape Forestry Support Programme team is ready for the coming fire season with the addition of four brand-new Strike Units at the Witfontein fire base. The units arrived from Nelspruit on Saturday 24 October.
According to Braam du Preez of the Southern Cape Fire Protection Association, the units can carry 1 500 litres of water and 10 firefighters with equipment.
"These units will complement the two bakkie units in our fleet, that can carry 700 litres of water each, and they will eventually be used at former MTO exit plantations at Jonkersberg, Bergplaas and Buffelsnek during the upcoming fire season," he said.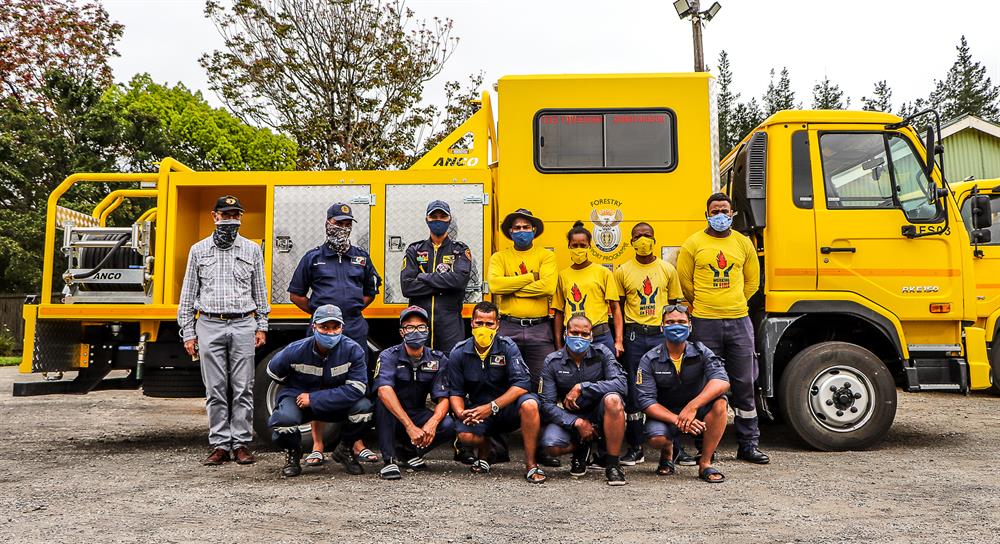 Southern Cape Forestry Support Programme team working in conjunction with Working on Fire are very impressed with the new additions to their fleet. Photo: Deidré Cloete
'We bring you the latest George, Garden Route news'