GEORGE NEWS - Tomorrow, Friday 1 February, is Read Aloud Day - an important day for children everywhere. This year the Nal'ibali organisation invites everyone to help them fulfil their pledge to read to 1,5 million children on this day.
Reading aloud is one of the most important things a parent can do for and with their children. It not only builds a strong language foundation, but also introduces vocabulary, says Heather Stead of the George Arts Theatre's outreach project. Stead says reading also develops empathy, curiosity and critical thinking. "We have a responsibility to spread the importance and power of reading aloud and sharing stories with children."
Afrikaans.com is also supporting this day. Ingrid Erlank, the editor of Afrikaans.com, says this initiative is very close to their hearts.
"Especially with the literacy crisis in the country, we cannot stress how important it is to read aloud to your children. It helps them to read with understanding, which helps them to study successfully." On top of that, Erlank says, it opens doors for them. She encourages parents to make time to read to their children or child – not only today but every day.
Schools are encouraged to take part in this year's Read Aloud day to help Nal'ibali fulfil their pledge of reading to 1,5 million children on the day. You can visit their website at www.nalibali.org to make your pledge, join a reading room or download this year's story in any of South Africa's official languages. You can, of course, also, choose a story yourself!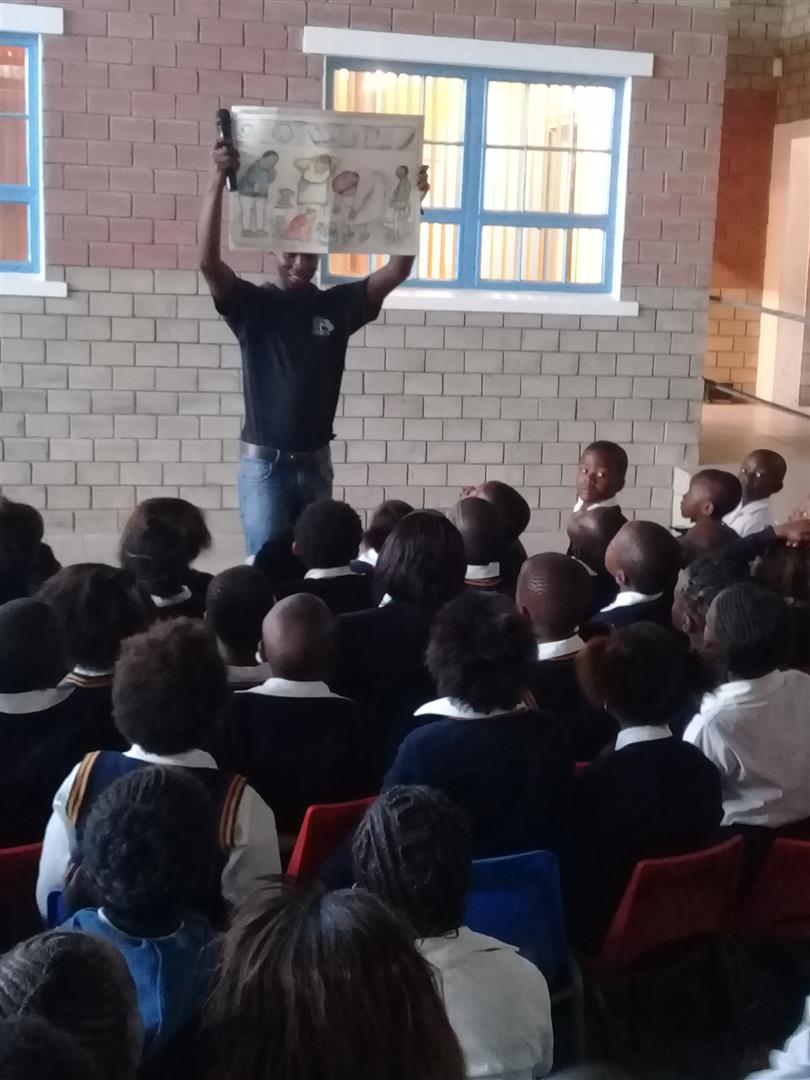 Grade 1 and 3 learners at Thembalethu Primary enjoy Xolisa Mtshiselwa's reading.
'We bring you the latest George, Garden Route news'