GEORGE NEWS - The Economic Freedom Fighters (EFF) held a national protest in solidarity with #BlackLivesMatter in front of police stations this morning. In the Southern Cape, the protests were held at police stations in George, Knysna, Oudtshoorn and Bitou. The movement started in solidarity with George Floyd, a black man from Minneapolis in the US, who died after a policeman knelt on his neck for almost nine minutes.
EFF regional secretary Mbulelo Magwalato told George Herald that they wanted to have their voices heard against police brutality, adding that all lives matter, but it seems that mostly black people get killed by the police. "
We are not saying police should not do their jobs, but also that they should think what they do. George Floyd kept saying he cannot breathe, and if the police officers just stopped and thought about it, he would still be alive."
The protest this morning started at 09:00 and was joined by about 30 people. The police was on the scene to ensure that Covid-19 safety regulations were practised. Captain Malcolm Pojie, Southern Cape police spokesperson, was also there. Pojie said it's a peaceful protest, but that they had to deploy the public order police unit (Pops) as a precaution.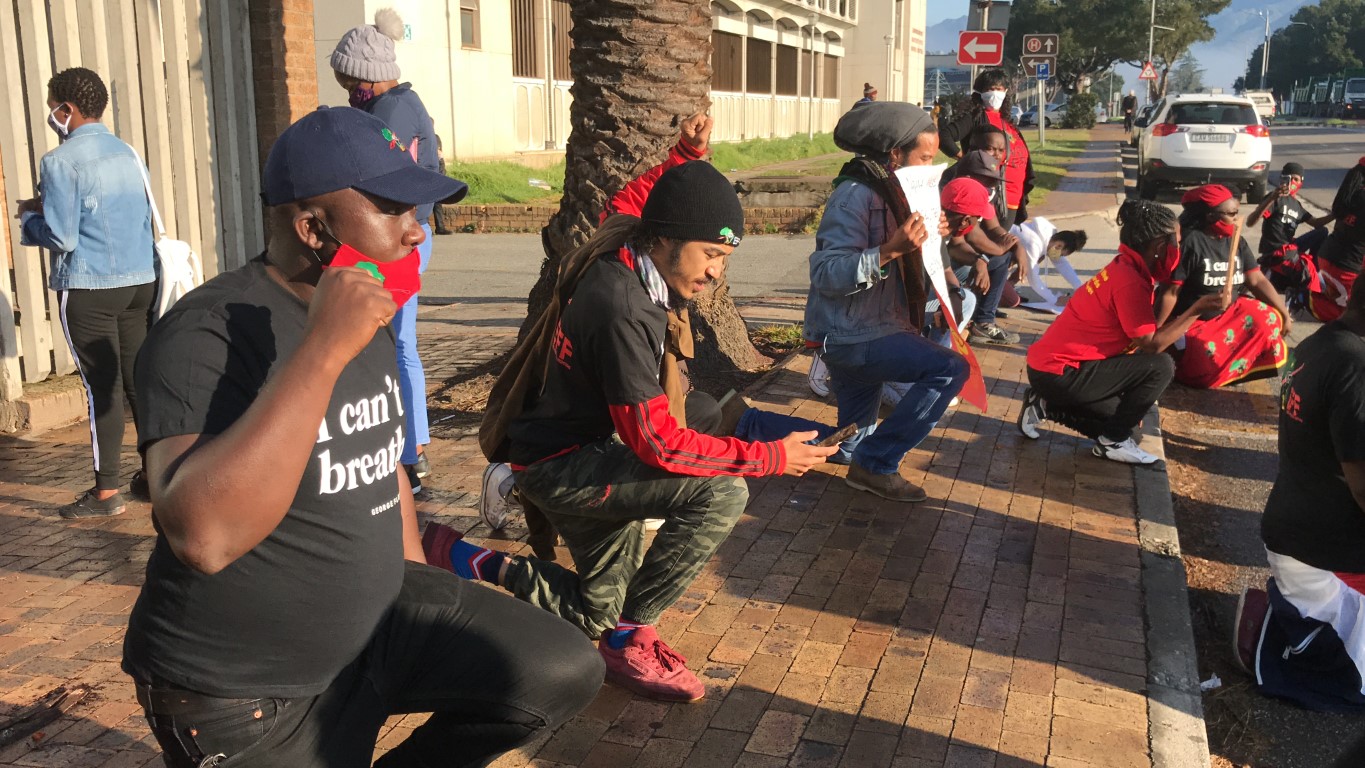 Protesters kneeled in commemoration of the way George Floyd died.
Read the full story in this week's edition of George Herald.
'We bring you the latest George, Garden Route news'