GARDEN ROUTE | HESSEQUA | KAROO NEWS - From humble beginnings in 2010 with a single title website, georgherald.com, the Group Editors online stable has grown into a digital powerhouse - a source of local, trustworthy news for readers across the globe.
Our six title websites, georgeherald.com, knysnaplettherald.com, mosselbayadvertiser.com, oudtshoorncourant.com, suidkaapforum.com and graaffreinetadvertiser.com, collectively gain over two million page views per month – something we are extremely proud of.
And in June of this year, that total was almost three million!
When compared to 68 title websites in the Caxton stable for June, georgeherald.com came out tops:
First - Highest number of sessions
First - Highest number of page views
In top 5 - Highest number of users
Our Mossel Bay title website, mosselbayadvertiser.com, also performed extremely well:
In top 5 - Highest percentage growth in users year-on-year
In top 5 - Highest percentage growth in sessions year-on-year
Servaas de Kock, sales and marketing director, says in these times of uncertainty, people are more than ever looking for a trusted brand to read verified news.
"We are very proud of the editorial and digital efforts our teams are producing on a daily basis in difficult circumstances to ensure that our communities stay informed. The stats also show that we do not just have a loyal local following, but also a national and international audience."
The Group Editors title websites are complemented by various social media platforms, including Facebook, Instagram and Twitter – collectively drawing more than 250 000 followers. This is where our communities get to engage, interact and share their opinions with us and one another.
"We are so proud of our digital platforms," says online editor Tanya Watson. "Being a trusted local news source has always been important, but even more so in trying times. Getting the news to our readers as it happens, is our top priority."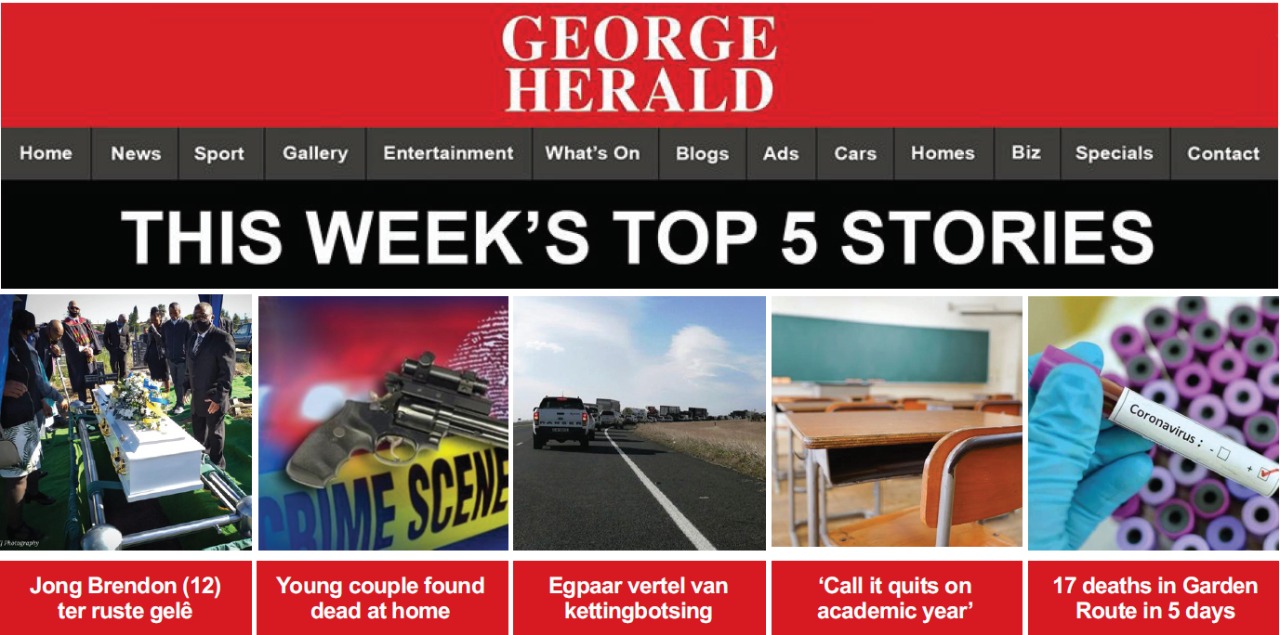 Our 6 title websites gained over 3 million page views in June!
Get in touch
If you would like to reach a larger audience by advertising online, our platforms are ideal.
Contact us on 044 874 2424 or at contact@groupeditors.co.za for more information about our advertising rates.
'We bring you the latest Garden Route, Hessequa, Karoo news'