GEORGE NEWS - "Although the city has made strides in becoming a disability-friendly city, we as citizens of George must be more sensitive towards those living with disabilities," said George Executive Mayor Alderman Melvin Naik during the official opening of the 17th annual Outeniqua Wheelchair Challenge (OCC) on Friday night (13 September).
Speaking to participants, organisers and sponsors during the short pre-race function, Ald Naik said it was everyone's responsibility to reach out to one another, be there for one another and support one another. "It is in our togetherness that we can reach more than we can as individuals."
He added that the OCC had become synonymous with the City of George and had since its inception embodied the municipality's vision for a sustainable future and portraying George as a caring city.
Ald Naik saluted the people who had initiated the race, which had grown from 27 athletes at the first race in 2002 to an event that had international stature and attracted athletes from around the globe.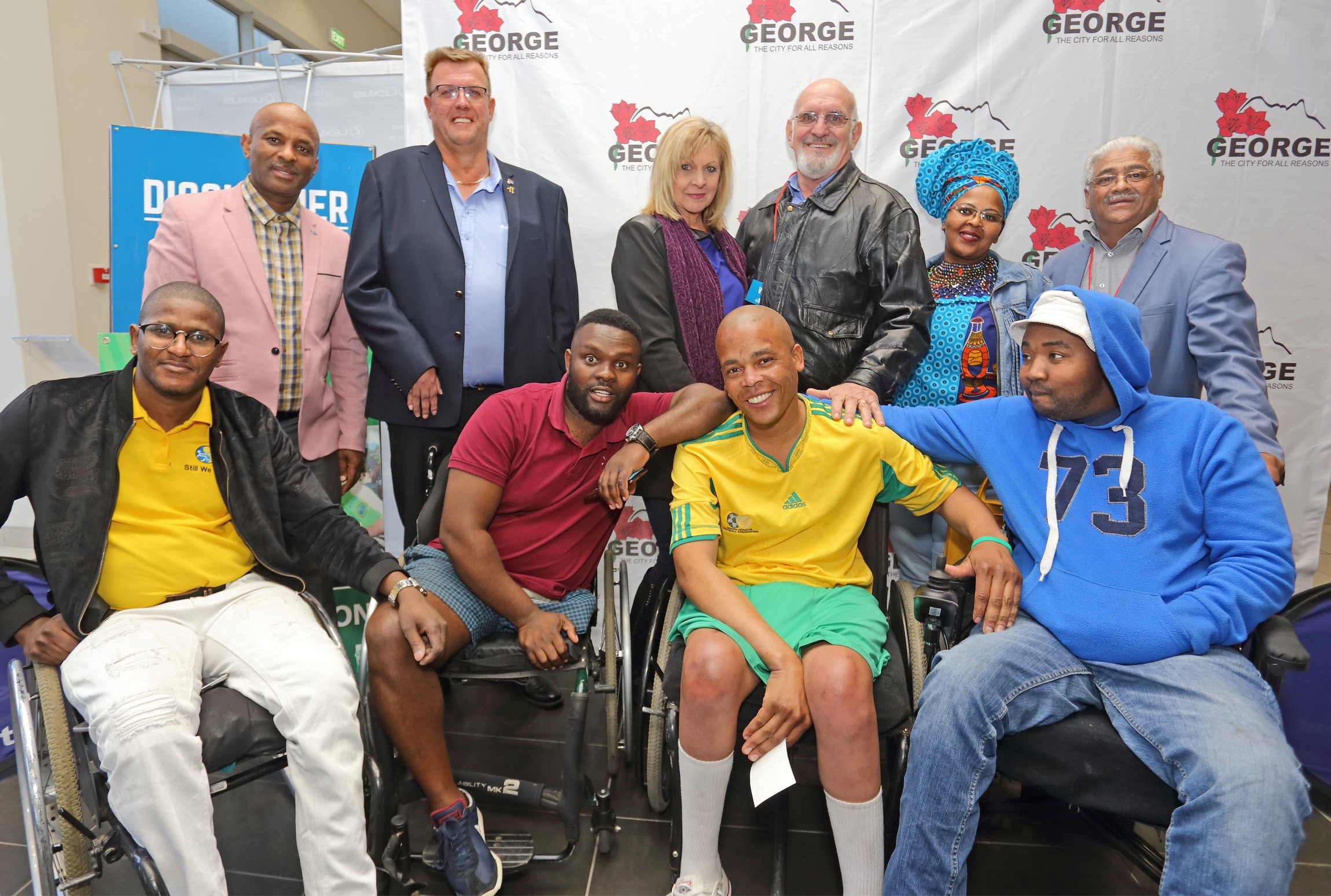 George Municipality councillors and guests (back from left) David Willemse, Sean Snyman, Petro and Gert van Niekerk, Nomawethu Jantjies and Edmund bussack with OCC particpants (front from left) Masibulele Mgodeni, Anda Mthulu, Mabentsela Mawonga and Khanyile Mabantsela.
"Although this year's race is smaller than last year's due to different challenges, we did not allow it to deter us from our objectives and we remain focussed and committed to add to the event to becoming a festival for people living with disabilities."
GO GEORGE manager James Robb, George Municipality Strategic Services Portfolio Councillor Iona Kritzinger and OCC event organiser Alewijn Dippenaar.
From left Lizelle Pienaar, George Municipality councillors Iona Kritzinger and Jacqulique von Brandis, member of parliament Mimi Gondwe, OCC organiser Mimi Finestone and Marelna Gultig.
Read a related article | 2019 OCC: It's race day!
'We bring you the latest George, Garden Route news'