GEORGE NEWS - A sod-turning ceremony for the development of a new upmarket community shopping centre on the corner of Beach Road and Olympic Drive in Pacaltsdorp took place this afternoon, Thursday 15 August.
Spanning 9 000m² when all the phases are complete, the new mall will be home to more or less 32 shops featuring well-known South African brands and some exciting local tenants.
Construction will start soon and it is envisaged that the official opening will be on 31 October 2020. The construction cost will be between R110 and R120-million. Its estimated worth when finished is about R150-million.
The event was attended by Melvin Naik, mayor of George, members of the George Municipal Council and leaders from the municipality, churches, the community and business.
Naik, who performed the sod-turning, welcomed the official launching of the project. He told the George Herald that the project has come a long way and that the few administrative matters that remain are receiving attention. He expressed hope that they will be solved soon.
Johnny Fourie, one of the developers, said the project will create between 150 and 250 jobs and the number could even rise to 300.
The construction phase could involve nearly 300 people. The developers/owners, African Renaissance, are committed to building the centre.
The directors said it's been heartening to see the support for the shopping centre from the Pacaltsdorp residents and local authorities. With the current growth and expected future growth of Pacaltsdorp, the need becomes essential for a retail shopping node that offers all amenities, where residents can shop safely, eat out and gather together, and that is within easy travelling distance.
The directors said that they deeply respect the heritage and cultural roots of the Pacaltsdorp people and community.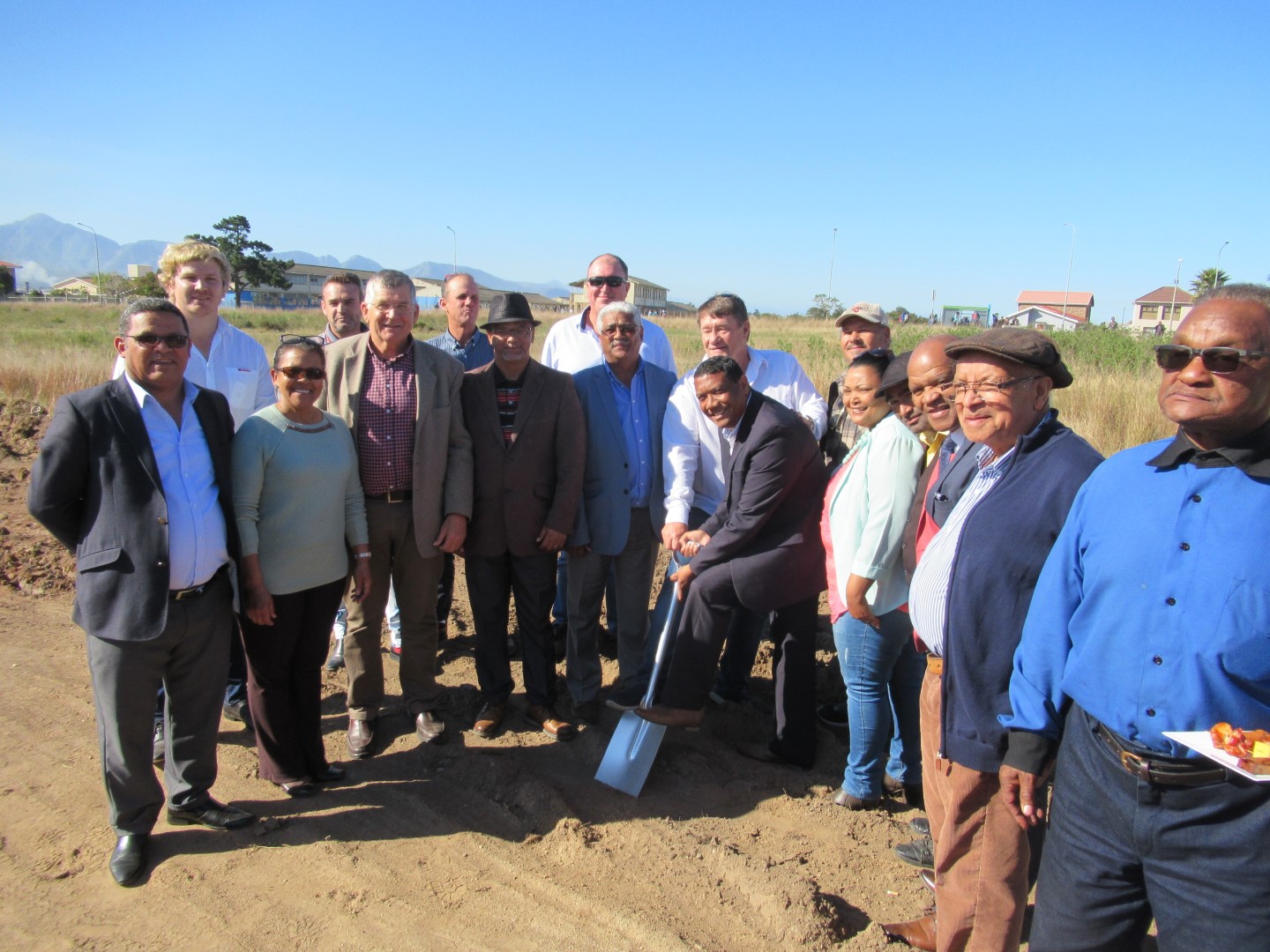 Melvin Naik, mayor of George, doing the sod-turning for the new shopping mall in Pacaltsdorp. Photo: Eugene Gunning
'We bring you the latest George, Garden Route news'