GEORGE NEWS - The George Business Chamber kicked off its 2020 series of evening network sessions at Simply Delicious Restaurant in Heatherlands on Thursday 23 January. Simon Bernstein, who owns Simply Delicious with his wife, Wendy, lived up to the restaurant's motto, "It's about the food", by laying out a delectable spread for the chamber members, gaining many new patrons.
Citing tourism as an example, chamber chairman Dennis Farrell encouraged members to identify and build the pockets of excellence inherent to George.
He urged the formal business sector to engage with those involved in the informal business community and to support and develop business.
The next marketing exercise hosted by the chamber is the morning network session at the Town Lodge conference centre at the Garden Route on Tuesday 4 February. Contact Mary-Anne Loose at info@georgechamber.co.za by Monday 3 February to secure your seat.
From left are Cindy van Loggerenberg of the George Herald with Mandi Stoltz and Jomarie Janse van Rensburg, both of Tavcor George. Photo: Ilse Schoonraad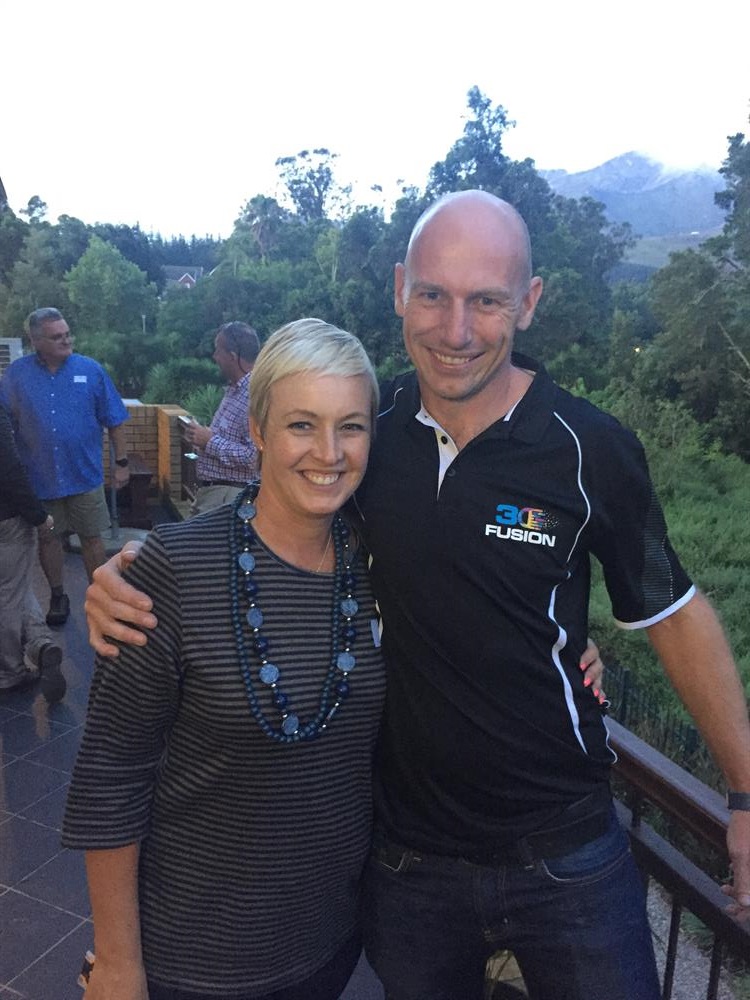 Ilana van der Merwe (George Herald) with Eric Philpott of Digifusion, who received the coveted George Business Chamber Chairman's Award last year.
At Simply Delicious, "it's about the food".
'We bring you the latest George, Garden Route news'