Update Video
GEORGE NEWS & VIDEO - The Minister of the Western Cape Human Settlements department, Bonginkosi Madikizela, handed over 20 houses to elderly residents of Bungalo, Thembalethu on Tuesday morning.
The area called "Bungalow", in Zone 1 and 2 near the Thembalethu Square, has some of the oldest wooden houses in Thembalethu and is considered as the oldest settlement by black people in George after Lawaaikamp. It is more than 32 years old.
The Thembalethu Bungalow Project resumed in January and a total of 600 houses will be built for qualifying residents, the first 200 of which are currently under construction.
This project is intended to replace the dilapidated bungalow houses in Thembalethu with brick houses. The total budget for phase 1 of this project is R32-million and the estimated completion date is February 2020.
Madikizela said this is what government should be doing - assisting the most deserving people.
Watch a video below:
"These people have been directly affected by the past regime and have played their part for us to be where we are today as South Africans. As children and grandchildren, we should be doing exactly this to change their lives for the better. For me today it is about changing the lives of our people for the better. Not just any people, but the elderly who suffered immensely under apartheid," he said.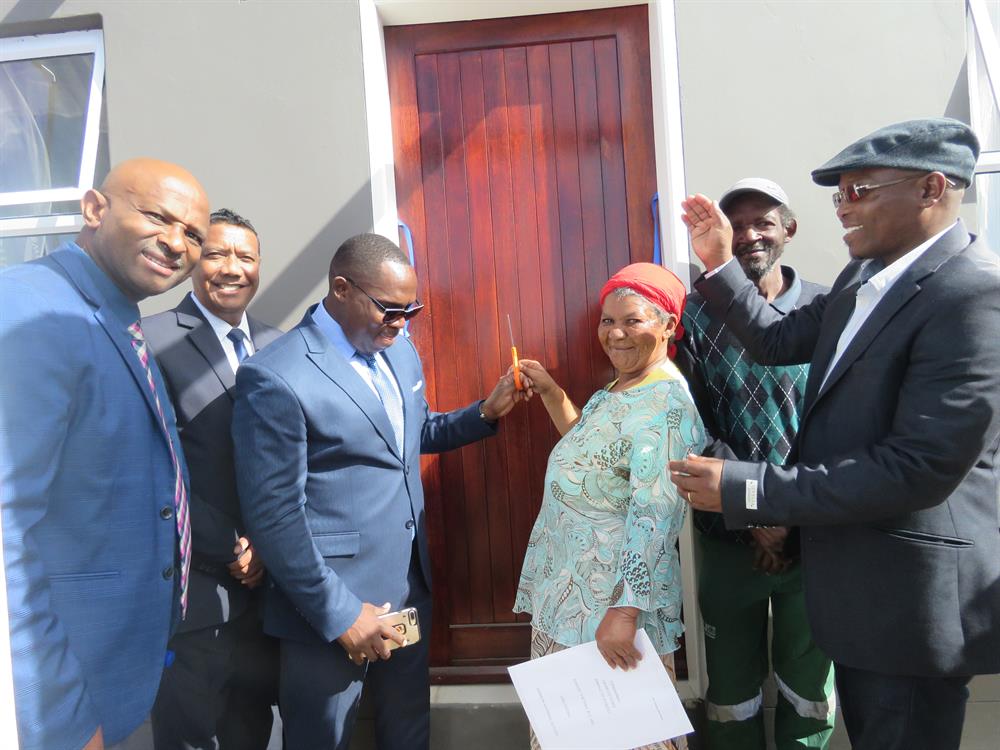 The very happy Iola Pypers (centre) and Cedrick du Pisanie (back) receive their house. With them are, from left: Portfolio Councillor of Human Settlements David Willemse, George Mayor Melvin Naik, Minister Bonginkosi Madikizela and Ward Councillor Langa Langa.
One of the recipients, Nonceba Luthanga, said she feels free and happy to receive her house after a long wait. "I am very happy and thankful to the government for assisting us with houses and to God who made this day possible."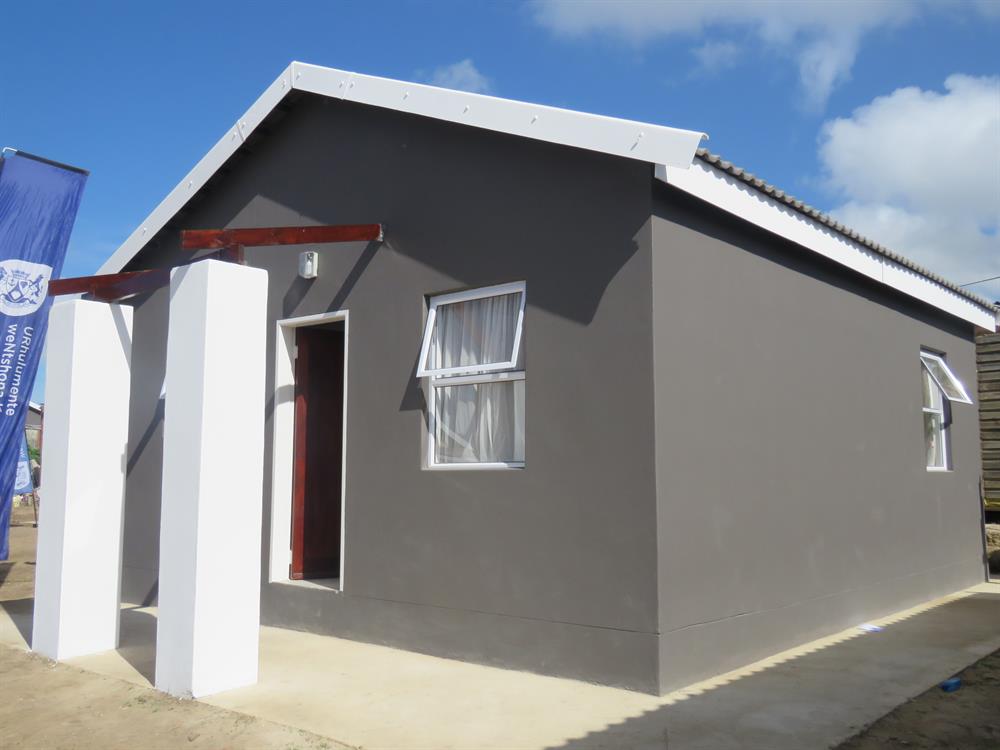 The new houses.
From left are Portfolio Councillor of Human Settlements David Willemse, Minister Bonginkosi Madikizela, recipient Anele Gantsu, and Ward Councillor Langa Langa. Photos: Zolani Sinxo
'We bring you the latest George, Garden Route news'